"Thou hast made us for thyself, O Lord, and our heart is restless until it finds its rest in thee." St. Augustine
Today's

Meditation

"The virtue of fortitude always calls for a certain overcoming of human weakness and particularly of fear. Man, indeed, by nature, spontaneously fears danger, affliction and suffering. Therefore courageous men must be sought not only on battlefields, but also in hospital wards or on a bed of pain. Such men could often be found in concentration camps or in places of deportation. They were real heroes."
–Thomas J. Olmsted, p.99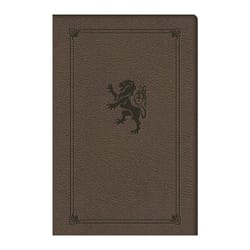 Daily

Verse
"Faith is the realization of what is hoped for and evidence of things not seen." Hebrews 11:1
St. Eleutherius
Saint of the Day
St. Eleutherius (d. 585 A.D.) was a monk living in Spoleto, Italy. Little is known of his early life. He became the Abbot of St. Mark's Abbey and was well-known as a man of simplicity and penance. He also demonstrated the gift of miracles and exorcism, and raised a dead man to life. After he healed a boy from demonic possession and saw that the child was afterwards left unharmed, St. Eleutherius made a remark to this effect: "Since the child is among the servants of God, the devil dares not approach him." Then the boy, who came to live at St. Mark's Abbey to be educated by the monks, became possessed again. St. Eleutherius repented of his vain and presumptuous remark, and the whole monastery underwent a penitential fast before the devil would leave the boy for the final time. St. Eleutherius was a friend of Pope St. Gregory the Great, the latter having called upon the saint to pray for him in his illness. St. Eleutherius died in Rome in 585 A.D. His feast day is September 6th.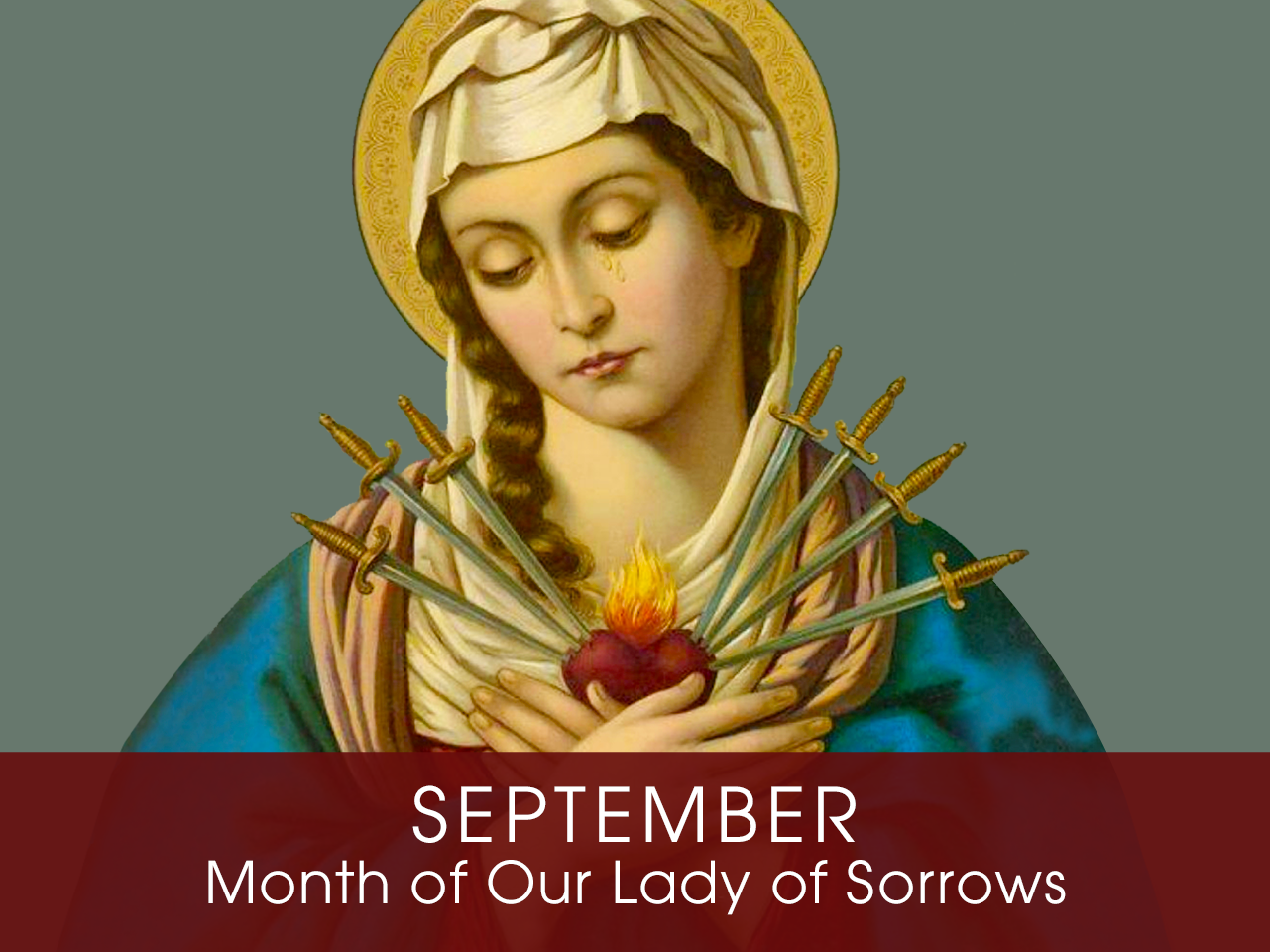 Month of

Our Lady of Sorrows (Mater Dolorosa)
Devotion of the Month
The Church dedicates the month of September to Our Lady of Sorrows, also known as Mater Dolorosa (Mother of Sorrows). This devotion recalls the Blessed Virgin Mary's spiritual martyrdom in virtue of her perfect union with the Passion of Christ. This was her role in salvation history, and what merited her place as the spiritual Mother of all Christians. This is symbolized by a single sword, or seven swords, piercing Mary's suffering heart, as foretold in Simeon's prophecy. Traditionally the Church meditates on the "Seven Sorrows" of our Blessed Mother: the prophecy of Simeon; the Holy Family's flight into Egypt; the loss of the Child Jesus for three days; the meeting of Mary and Jesus as he carried his cross; Jesus' crucifixion and death; Jesus' sacred body taken down from the cross; and Jesus' burial. The feast of Our Lady of Sorrows (Mater Dolorosa) is September 15th.
Find a Devotional or Sacramental
Daily Prayers
Prayer for the Dead
In your hands, O Lord, we humbly entrust our brothers and sisters.
In this life you embraced them with your tender love;
deliver them now from every evil and bid them eternal rest.
The old order has passed away: welcome them into paradise,
where there will be no sorrow, no weeping or pain,
but fullness of peace and joy with your Son and the Holy
Spirit forever and ever. Amen.
Prayer of Spiritual Communion
My Jesus, I believe that You are present in the most Blessed Sacrament. I love You above all things and I desire to receive You into my soul. Since I cannot now receive You sacramentally, come at least spiritually into my heart. I embrace You as if You were already there, and unite myself wholly to You. Never permit me to be separated from You. Amen.
Prayer for the Holy Father
Almighty and everlasting God, have mercy upon Thy servant, Pope Francis, our Supreme Pontiff, and direct him, according to Thy loving kindness, in the way of eternal salvation; that, of Thy gift, he may ever desire that which is pleasing unto Thee and may accomplish it with all his might. Through Christ Our Lord. Amen. Our Father. Hail Mary.