"Heaven could not span its Creator, but the faithful soul, and only it, becomes its dwelling place and seat, and it becomes so in virtue of charity of which the impious lack." St. Clare of Assisi
Today's

Meditation

"Virtues allow us to become excellent – more fully and perfectly human – by disposing us to perform good acts, to perfect ourselves, and to give the best of ourselves. When we possess the virtues, it becomes easier and more natural and enjoyable for us to do the right things. We're able to maximize our human powers. Virtues make us and our actions good."
—Kevin Vost, PSY.D., p.112-113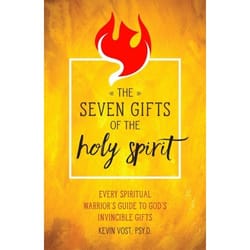 Daily

Verse
"Whoever has my commandments and observes them is the one who loves me. And whoever loves me will be loved by my Father, and I will love him and reveal myself to him." John 14:21
St. Ambrose Edward Barlow
Saint of the Day
St. Ambrose Edward Barlow (1585-1641) was born near Manchester, England, to a noble family. He was baptized Catholic at his birth, but was raised Protestant when Catholicism was outlawed by the reigning monarchy. His grandfather died while imprisoned for his Catholic faith, and his father had two-thirds of his estate confiscated for refusal to conform to the Church of England. Ambrose returned to Catholicism as an adult, recognized his vocation to the priesthood, and traveled to France to enter seminary. He was ordained in 1617 in the Order of St. Benedict. He returned to England to minister to underground Catholics in his native south Lancashire for 24 years, being financially supported with a pension arranged by his grandmother. Ambrose said Mass daily and administered the sacraments secretly to avoid detection by the authorities. He was arrested four times during his priesthood, each time being released without charge. When the king issued a decree that all Catholic priests should immediately flee the country or be arrested and condemned as traitors, St. Ambrose chose to stay, reasoning that he could not die a better death than to be martyred for being a Catholic priest. On April 25, 1631, just as he ended Easter Sunday Mass at Morley Hall near Manchester, he was arrested by a 400-strong armed mob led by the local Anglican vicar. He freely admitted to the charge of being a Catholic priest, and gave a defense of the true faith before his judge. He was sentenced to be hanged, drawn, quartered, and boiled in oil on September 10, 1641. His dead body was publicly displayed on a pike as a warning to other Catholic priests. St. Ambrose Edward Barlow is one of the Forty Martyrs of England and Wales. His feast day is September 10th.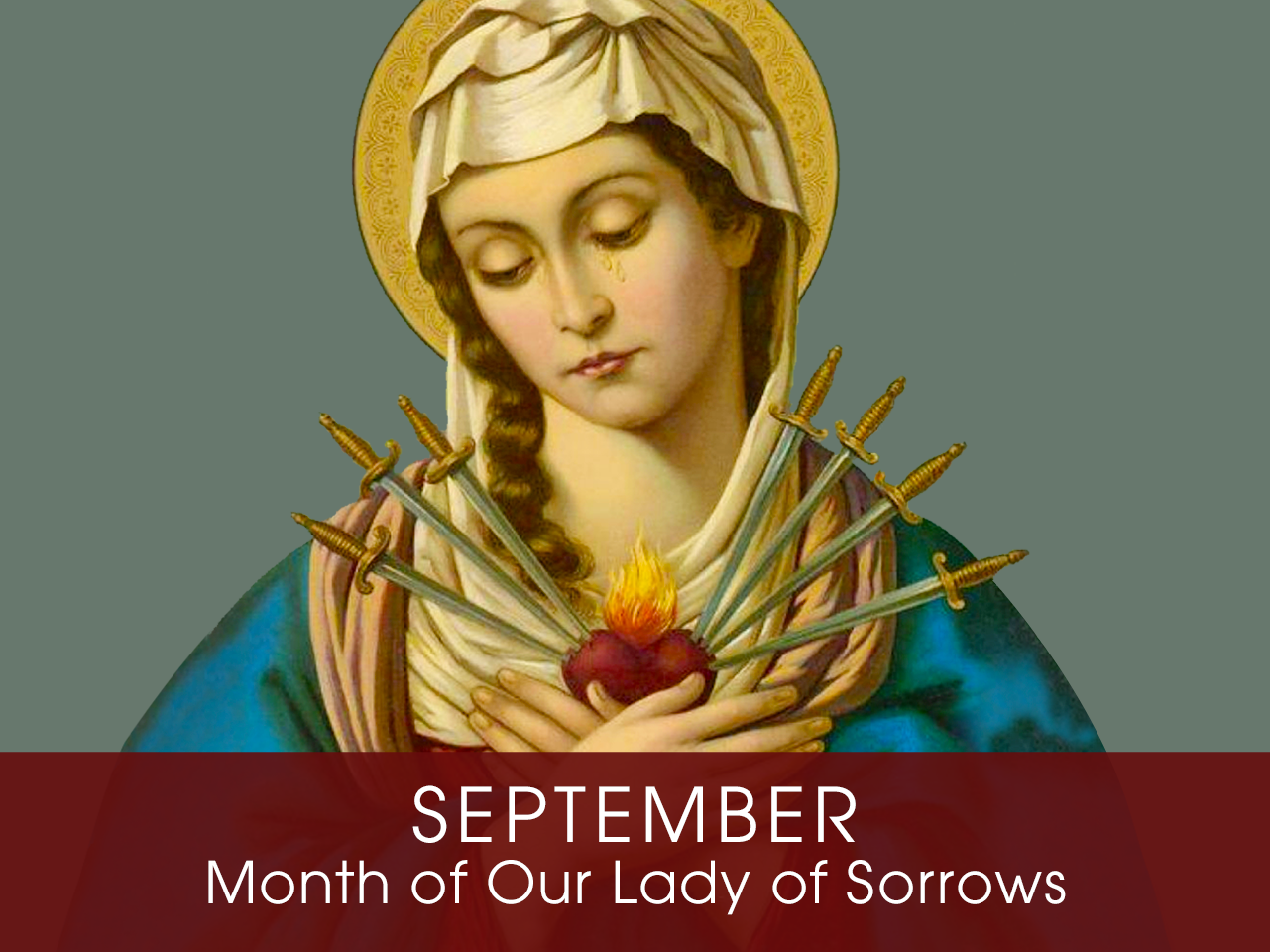 Month of the

Our Lady of Sorrows (Mater Dolorosa)
Devotion of the Month
The Church dedicates the month of September to Our Lady of Sorrows, also known as Mater Dolorosa (Mother of Sorrows). This devotion recalls the Blessed Virgin Mary's spiritual martyrdom in virtue of her perfect union with the Passion of Christ. This was her role in salvation history, and what merited her place as the spiritual Mother of all Christians. This is symbolized by a single sword, or seven swords, piercing Mary's suffering heart, as foretold in Simeon's prophecy. Traditionally the Church meditates on the "Seven Sorrows" of our Blessed Mother: the prophecy of Simeon; the Holy Family's flight into Egypt; the loss of the Child Jesus for three days; the meeting of Mary and Jesus as he carried his cross; Jesus' crucifixion and death; Jesus' sacred body taken down from the cross; and Jesus' burial. The feast of Our Lady of Sorrows (Mater Dolorosa) is September 15th.
Find a Devotional or Sacramental
Daily Prayers
Prayer for the Dead
In your hands, O Lord, we humbly entrust our brothers and sisters.
In this life you embraced them with your tender love;
deliver them now from every evil and bid them eternal rest.
The old order has passed away: welcome them into paradise,
where there will be no sorrow, no weeping or pain,
but fullness of peace and joy with your Son and the Holy
Spirit forever and ever. Amen.
Prayer of Spiritual Communion
My Jesus, I believe that You are present in the most Blessed Sacrament. I love You above all things and I desire to receive You into my soul. Since I cannot now receive You sacramentally, come at least spiritually into my heart. I embrace You as if You were already there, and unite myself wholly to You. Never permit me to be separated from You. Amen.
Prayer for the Holy Father
Almighty and everlasting God, have mercy upon Thy servant, Pope Francis, our Supreme Pontiff, and direct him, according to Thy loving kindness, in the way of eternal salvation; that, of Thy gift, he may ever desire that which is pleasing unto Thee and may accomplish it with all his might. Through Christ Our Lord. Amen. Our Father. Hail Mary.