"A friend is more to be longed for than the light; I speak of a genuine one. And wonder not: for it were better for us that the sun should be extinguished, than that we should be deprived of friends; better to live in darkness, than to be without friends." St. John Chrysostom
Today's

Meditation

"Even if you do not confess, God is not ignorant of the deed, since he knew it before it was committed. Why then do you not speak of it? Does the transgression become heavier by the confession? No, it becomes lighter and less troublesome. And this is why he wants you to confess: not that you should be punished, but that you should be forgiven; not that he may learn your sin—how could that be, since he has seen it?—but that you may learn what favor he bestows. He wishes you to learn the greatness of his grace, so that you may praise him perfectly, that you may be slower to sin, that you may be quicker to virtue. And if you do not confess the greatness of the need, you will not understand the enormous magnitude of his grace."
—St. John Chrysostom, p. 255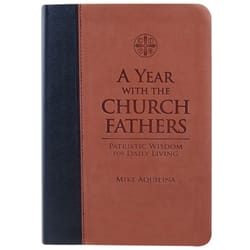 St. John Chrysostom
Saint of the Day
St. John Chrysostom (347-407 A.D.) was born to noble parents in Antioch, an important center of Christianity in his day. After the death of his father, his mother sent him to the best schools for his education. As a result of his philosophical studies he was convinced of the truth of Christianity, entered the Church, and became a renowned scholar and orator. He then adopted a life of extreme asceticism as a hermit and committed the whole of Sacred Scripture to memory. The brilliance of his mind combined with the holiness of his soul made him famous; he was ordained a bishop in Antioch and was later appointed to the Archbishopric of Constantinople. He was an incredible preacher, among the greatest in the history of the Church, which earned him the name 'Chrysostom' meaning, 'Golden-mouthed' or 'Golden tongued'. His sermons, which extended for up to two hours, were public marvels. His straightforward style of preaching the Scriptures and his practical homilies made him very popular. He also denounced the abuses of the ruling authority and preached against the immorality of the day, which resulted in him being exiled numerous times. He was proclaimed a Doctor of the Church in 451. St. John Chrysostom's feast day is September 13th.
Find a Devotional for this Saint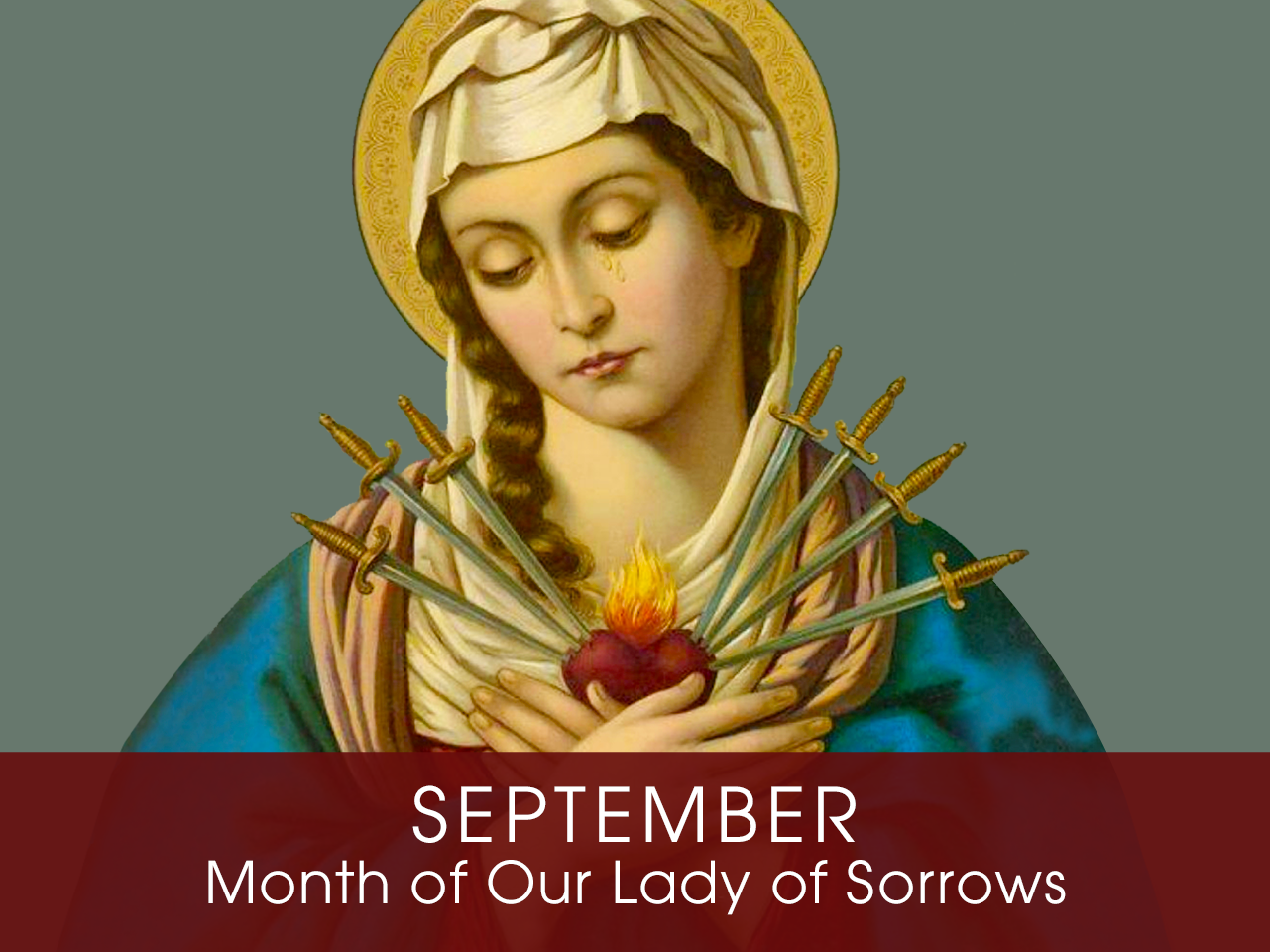 Month of the

Our Lady of Sorrows (Mater Dolorosa)
Devotion of the Month
The Church dedicates the month of September to Our Lady of Sorrows, also known as Mater Dolorosa (Mother of Sorrows). This devotion recalls the Blessed Virgin Mary's spiritual martyrdom in virtue of her perfect union with the Passion of Christ. This was her role in salvation history, and what merited her place as the spiritual Mother of all Christians. This is symbolized by a single sword, or seven swords, piercing Mary's suffering heart, as foretold in Simeon's prophecy. Traditionally the Church meditates on the "Seven Sorrows" of our Blessed Mother: the prophecy of Simeon; the Holy Family's flight into Egypt; the loss of the Child Jesus for three days; the meeting of Mary and Jesus as he carried his cross; Jesus' crucifixion and death; Jesus' sacred body taken down from the cross; and Jesus' burial. The feast of Our Lady of Sorrows (Mater Dolorosa) is September 15th.
Find a Devotional or Sacramental
Daily Prayers
Prayer for the Dead
In your hands, O Lord, we humbly entrust our brothers and sisters.
In this life you embraced them with your tender love;
deliver them now from every evil and bid them eternal rest.
The old order has passed away: welcome them into paradise,
where there will be no sorrow, no weeping or pain,
but fullness of peace and joy with your Son and the Holy
Spirit forever and ever. Amen.
Prayer of Spiritual Communion
My Jesus, I believe that You are present in the most Blessed Sacrament. I love You above all things and I desire to receive You into my soul. Since I cannot now receive You sacramentally, come at least spiritually into my heart. I embrace You as if You were already there, and unite myself wholly to You. Never permit me to be separated from You. Amen.
Prayer for the Holy Father
Almighty and everlasting God, have mercy upon Thy servant, Pope Francis, our Supreme Pontiff, and direct him, according to Thy loving kindness, in the way of eternal salvation; that, of Thy gift, he may ever desire that which is pleasing unto Thee and may accomplish it with all his might. Through Christ Our Lord. Amen. Our Father. Hail Mary.