"You must speak to Jesus, not only with your lips, but also with your heart; actually, on certain occasions, you should speak with only your heart." Saint Padre Pio
Today's

Meditation

"Always be impartial and just in your deeds. Put yourself into your neighbor's place, and him in yours, and then you will judge fairly . . . Frequently, therefore, examine your heart, whether it is so disposed towards your neighbor, as you would have his disposed towards you, were you to change places; for this is the true test."
—St. Francis de Sales, p. 226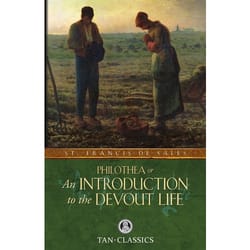 Daily

Verse
"O give thanks to the Lord, for he is good; for his steadfast love endures forever." 1 Chronicles 16:34
St. Padre Pio of Pietrelcina
Saint of the Day
St. Padre Pio of Pietrelcina (1887–1968) was born to peasant farmers in southern Italy. By the time he was 5 years old he practiced a life of penance and made the decision to give himself completely to God. He grew up working in the fields, and at the age of 19 joined the Capuchin Franciscan friars. His Franciscan spirituality was characterized by a life of poverty, love of nature, and charity to those in need, especially to those who were his "spiritual children." St. Padre Pio had many spiritual gifts and was a great miracle-worker. These were well-documented from multiple reliable sources and included bilocation, levitation, reading souls, and physical healing by touch. Word of his holiness spread and people both pious and curious flocked to see him, especially to have him hear their confession. He is the first priest known to have received the stigmata, for which he suffered suspicion and investigation. Because of the unusual supernatural phenomena surrounding his life, he is considered one of the great visionaries and mystics of the Church. Padre Pio died in 1968 at the age of 81. He was canonized by Pope St. John Paul II in 2002. Because of the many miracles he performed during his life, he is commonly invoked as a healing saint for various ailments. His feast day is September 23rd.
Find a Devotional for this Saint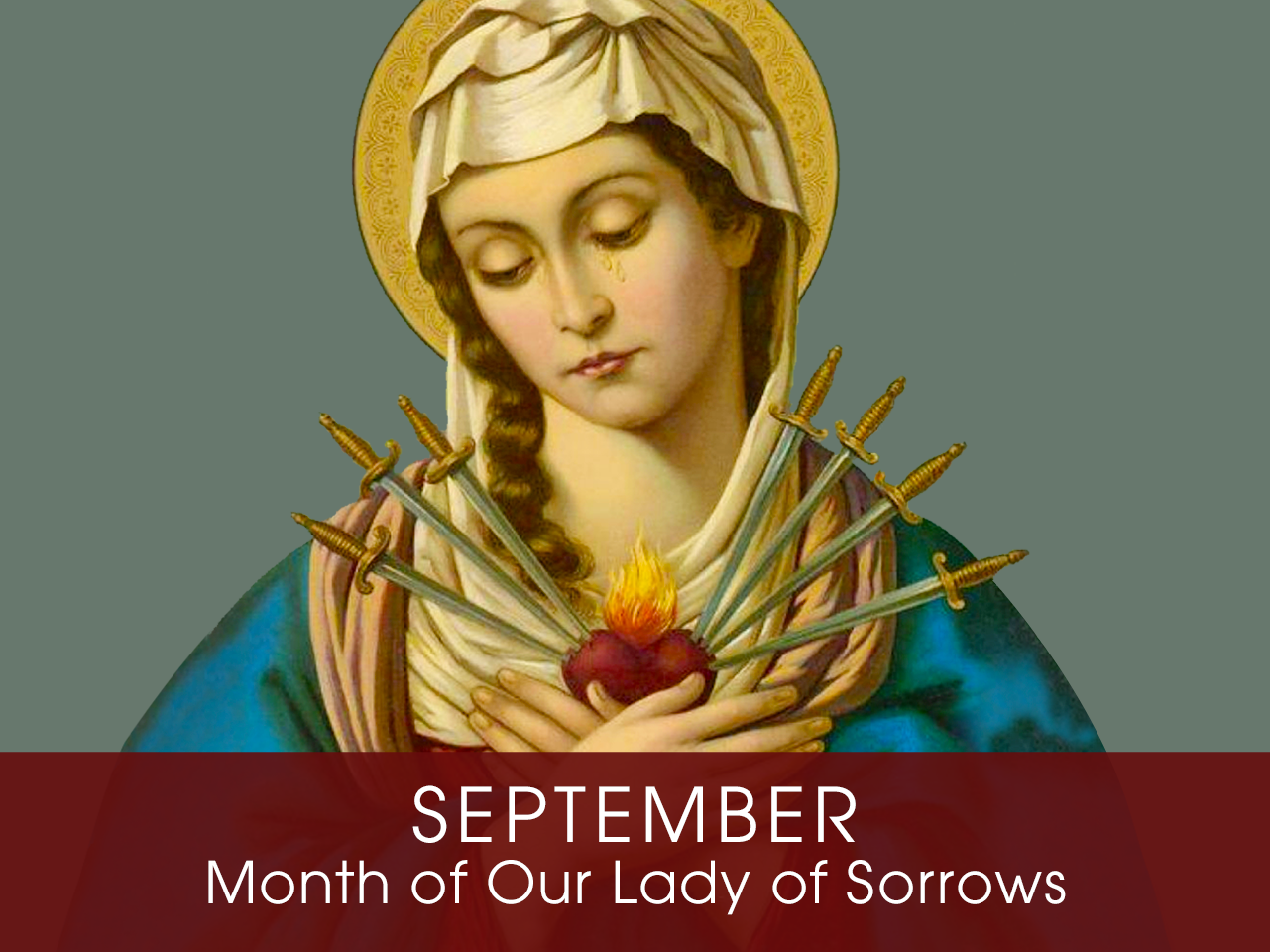 Month of the

Our Lady of Sorrows (Mater Dolorosa)
Devotion of the Month
The Church dedicates the month of September to Our Lady of Sorrows, also known as Mater Dolorosa (Mother of Sorrows). This devotion recalls the Blessed Virgin Mary's spiritual martyrdom in virtue of her perfect union with the Passion of Christ. This was her role in salvation history, and what merited her place as the spiritual Mother of all Christians. This is symbolized by a single sword, or seven swords, piercing Mary's suffering heart, as foretold in Simeon's prophecy. Traditionally the Church meditates on the "Seven Sorrows" of our Blessed Mother: the prophecy of Simeon; the Holy Family's flight into Egypt; the loss of the Child Jesus for three days; the meeting of Mary and Jesus as he carried his cross; Jesus' crucifixion and death; Jesus' sacred body taken down from the cross; and Jesus' burial. The feast of Our Lady of Sorrows (Mater Dolorosa) is September 15th.
Find a Devotional or Sacramental
Daily Prayers
Prayer for the Dead
In your hands, O Lord, we humbly entrust our brothers and sisters.
In this life you embraced them with your tender love;
deliver them now from every evil and bid them eternal rest.
The old order has passed away: welcome them into paradise,
where there will be no sorrow, no weeping or pain,
but fullness of peace and joy with your Son and the Holy
Spirit forever and ever. Amen.
Prayer of Spiritual Communion
My Jesus, I believe that You are present in the most Blessed Sacrament. I love You above all things and I desire to receive You into my soul. Since I cannot now receive You sacramentally, come at least spiritually into my heart. I embrace You as if You were already there, and unite myself wholly to You. Never permit me to be separated from You. Amen.
Prayer for the Holy Father
Almighty and everlasting God, have mercy upon Thy servant, Pope Francis, our Supreme Pontiff, and direct him, according to Thy loving kindness, in the way of eternal salvation; that, of Thy gift, he may ever desire that which is pleasing unto Thee and may accomplish it with all his might. Through Christ Our Lord. Amen. Our Father. Hail Mary.