"Holiness consists simply in doing God's will, and being just what God wants us to be." St. Therese of Lisieux - The Little Flower
Today's

Meditation

"Through the sacraments of Christian initiation, man receives the new life of Christ. Now we carry this life 'in earthen vessels', and it remains 'hidden with Christ in God'. We are still in our 'earthly tent', subject to suffering, illness, and death. This new life as a child of God can be weakened and even lost by sin. The Lord Jesus Christ, physician of our souls and bodies, who forgave the sins of the paralytic and restored him to bodily health, has willed that his Church continue, in the power of the Holy Spirit, his work of healing and salvation, even among her own members. This is the purpose of the two sacraments of healing: the sacrament of Penance and the sacrament of Anointing of the Sick."
—The Catechism of the Catholic Church, 1420-21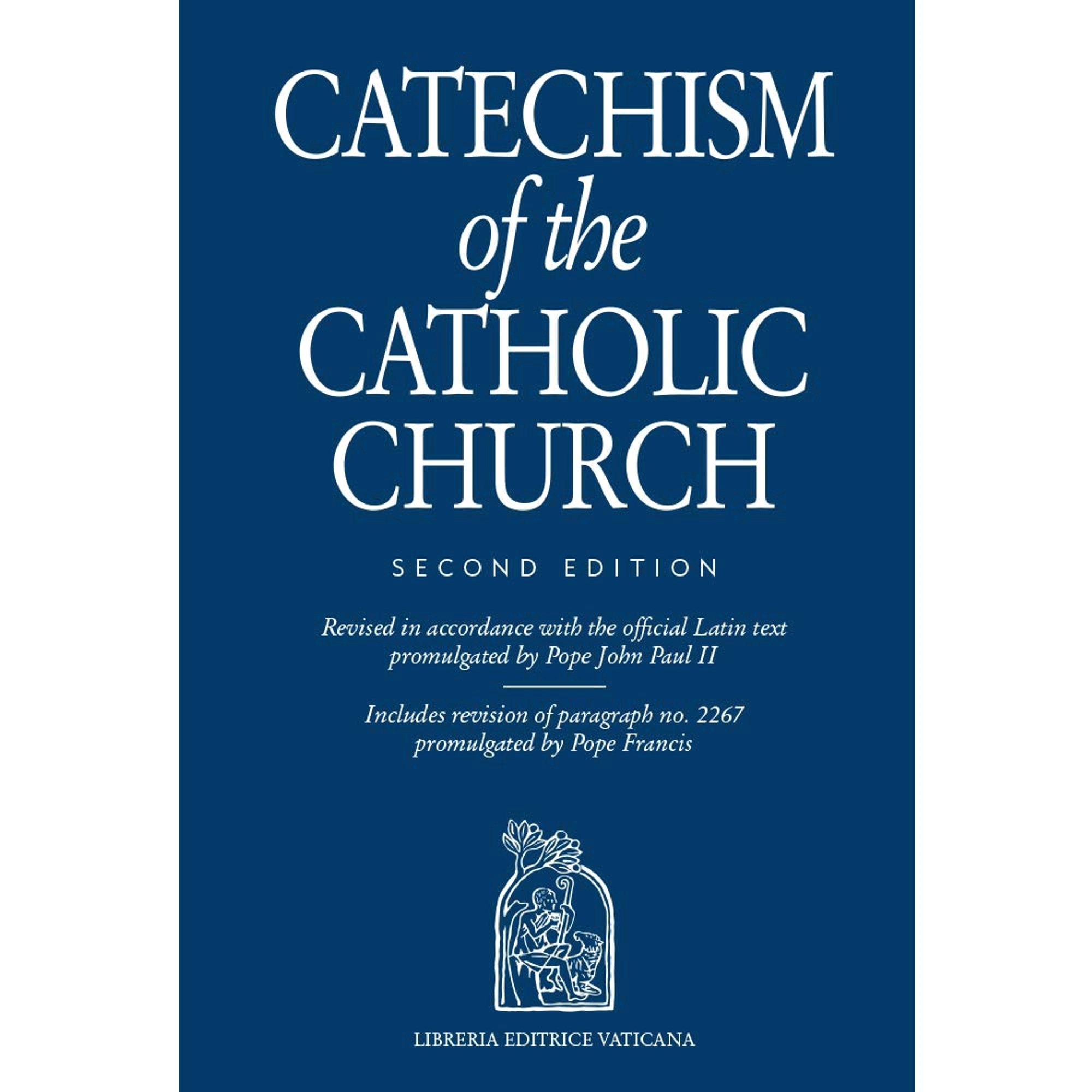 Daily

Verse
"Commit your way to the Lord; trust in him, and he will act. He will bring forth your vindication as the light, and your right as the noonday. Be still before the Lord, and wait patiently for him; fret not yourself over him who prospers in his way, over the man who carries out evil devices!" Psalm 37:5-7
Sts. Cosmas & Damian
Saint of the Day
Sts. Cosmas and Damian (d. 287 A.D.) were twin brothers born in Arabia. They both became skilled physicians who practiced in Asia Minor. They took no money for their medical services, for which they were well-respected. Because of their charity they drew many to the Catholic faith. During the Christian persecution under the Roman Emperor Diocletian, Cosmas and Damian were targeted, arrested, and tortured. After being miraculously preserved from injury throughout their cruel tortures, holding firm in their faith to the end, they were finally killed by beheading. They were martyred together with their three brothers. Their remains were buried in Syria and many miracles were attributed to them. In gratitude for the healing he received through the intercession of Sts. Cosmas and Damian, Roman Emperor Justinian I (6th c.) restored a church dedicated to their honor in Constantinople, which became a place of pilgrimage. Sts. Cosmas and Damian are regarded as the patron saints of physicians, surgeons, and pharmacists. They are mentioned by name in the Roman Canon of the Mass, and share a feast day on September 26th.
Find a Devotional for this Saint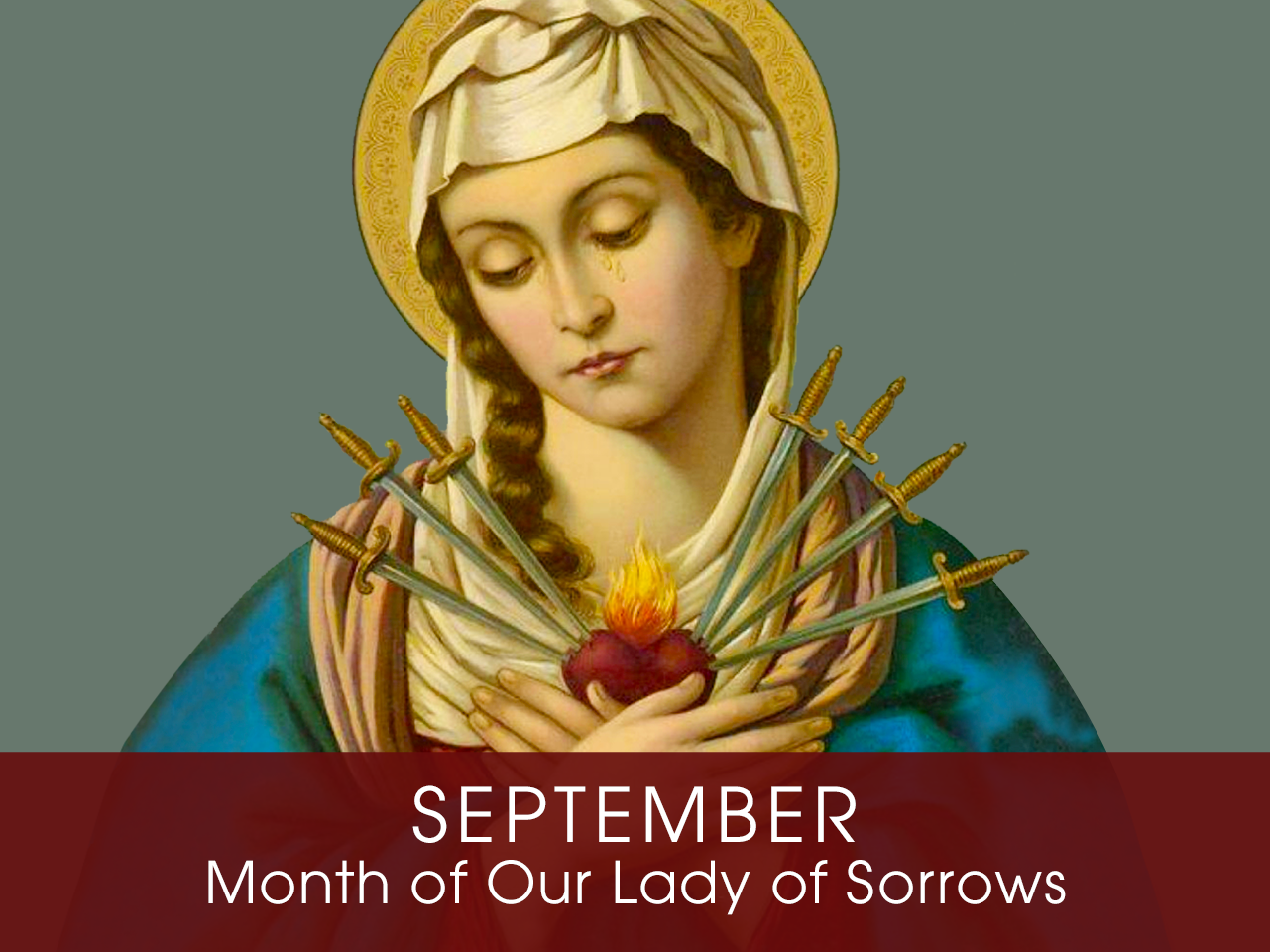 Month of the

Our Lady of Sorrows (Mater Dolorosa)
Devotion of the Month
The Church dedicates the month of September to Our Lady of Sorrows, also known as Mater Dolorosa (Mother of Sorrows). This devotion recalls the Blessed Virgin Mary's spiritual martyrdom in virtue of her perfect union with the Passion of Christ. This was her role in salvation history, and what merited her place as the spiritual Mother of all Christians. This is symbolized by a single sword, or seven swords, piercing Mary's suffering heart, as foretold in Simeon's prophecy. Traditionally the Church meditates on the "Seven Sorrows" of our Blessed Mother: the prophecy of Simeon; the Holy Family's flight into Egypt; the loss of the Child Jesus for three days; the meeting of Mary and Jesus as he carried his cross; Jesus' crucifixion and death; Jesus' sacred body taken down from the cross; and Jesus' burial. The feast of Our Lady of Sorrows (Mater Dolorosa) is September 15th.
Find a Devotional or Sacramental
Daily Prayers
Prayer for the Dead
In your hands, O Lord, we humbly entrust our brothers and sisters.
In this life you embraced them with your tender love;
deliver them now from every evil and bid them eternal rest.
The old order has passed away: welcome them into paradise,
where there will be no sorrow, no weeping or pain,
but fullness of peace and joy with your Son and the Holy
Spirit forever and ever. Amen.
Prayer of Spiritual Communion
My Jesus, I believe that You are present in the most Blessed Sacrament. I love You above all things and I desire to receive You into my soul. Since I cannot now receive You sacramentally, come at least spiritually into my heart. I embrace You as if You were already there, and unite myself wholly to You. Never permit me to be separated from You. Amen.
Prayer for the Holy Father
Almighty and everlasting God, have mercy upon Thy servant, Pope Francis, our Supreme Pontiff, and direct him, according to Thy loving kindness, in the way of eternal salvation; that, of Thy gift, he may ever desire that which is pleasing unto Thee and may accomplish it with all his might. Through Christ Our Lord. Amen. Our Father. Hail Mary.