"Make friends with the angels, who though invisible are always with you. Often invoke them, constantly praise them, and make good use of their help and assistance in all your temporal and spiritual affairs." St. Francis de Sales
Today's

Meditation

"St. Luke tells us that "there appeared to Him [in the Garden of Gethsemane]  an angel from heaven to strengthen him" (22:43). It was an angel in human form, as the expression used by St. Luke indicates an apparition visible to bodily eyes. An angel announced Christ's coming into the world, a choir of angels proclaimed His birth, and after the temptation in the desert, angels came to minister to Him. The angels who ministered to Jesus came to assist Him after the trial of the forty days' fast and the temptation. In Gethsemane an angel appeared in order to strengthen Him in advance for the awful climax of His mental anguish in the agony and bloody sweat. Jesus' sufferings were concentrated in His soul, but from the soul they overflowed to the body, distressing and weakening it. It is likely, therefore, that the angel brought Jesus strength for both soul and body."
—Fr. Ralph Gorman, C.P.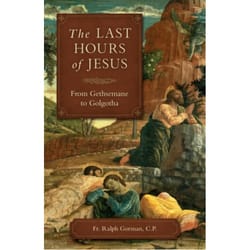 Daily

Verse
"Peter [said] to them, "Repent and be baptized, every one of you, in the name of Jesus Christ for the forgiveness of your sins; and you will receive the gift of the holy Spirit. For the promise is made to you and to your children and to all those far off, whomever the Lord our God will call."" Acts 2:38-39
Guardian Angels
Saint of the Day
October 2nd is the Feast of the Guardian Angels. Although Guardian Angels have been venerated since the early days of the Church, it wasn't until the 17th century that Pope Clement X extended their feast day to the Universal Church. Although not a dogmatic article of the faith, it is a firmly established Catholic belief that each individual human being has their own Guardian Angel assigned to them by God to watch over their soul, help them avoid sin and temptation, and lead them to heaven, taken in part from Jesus' words in the Gospel of Matthew: "See that you do not despise one of these little ones, for I say to you that their angels in heaven always look upon the face of my heavenly Father." The Church thanks God for our heavenly helpers, the Guardian Angels, who minister to us in our need and guide us on the path of salvation.
Find a Devotional for this Saint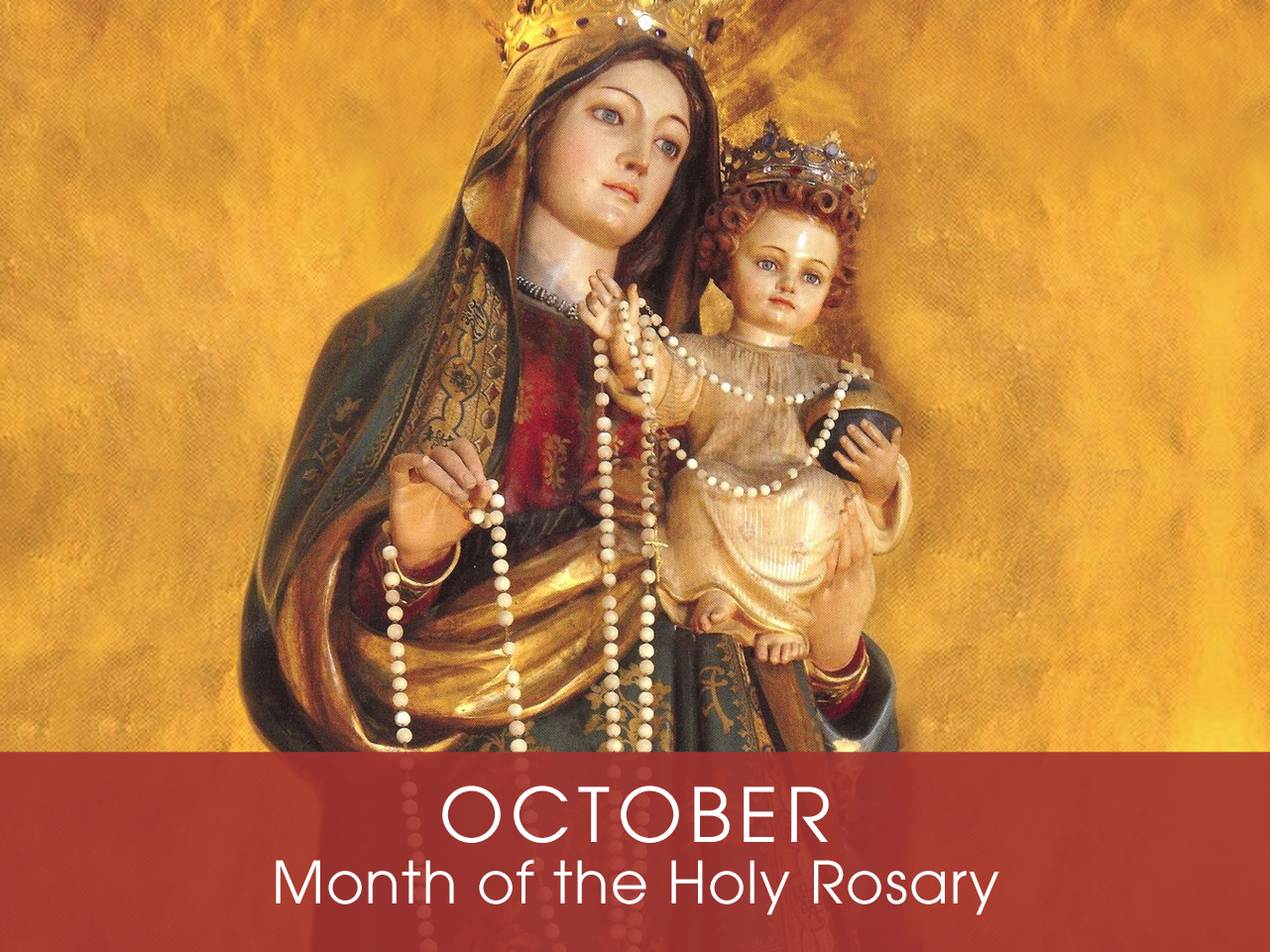 Month of the

Holy Rosary
Devotion of the Month
The Catholic Church designates October as the Month of the Holy Rosary. During this month the faithful venerate the Blessed Virgin Mary especially under her title of Our Lady of the Rosary, and make special effort to honor the Holy Rosary with group recitations and rosary processions. St. Dominic de Guzman, the founder of the Order of Preachers, is the saint to whom Our Lady famously appeared and gave the prayers of the Holy Rosary to assist him as a spiritual weapon in combating heresy and leading souls back to the one, true Catholic faith.
Find a Devotional or Sacramental
Daily Prayers
Prayer for the Dead
In your hands, O Lord, we humbly entrust our brothers and sisters.
In this life you embraced them with your tender love;
deliver them now from every evil and bid them eternal rest.
The old order has passed away: welcome them into paradise,
where there will be no sorrow, no weeping or pain,
but fullness of peace and joy with your Son and the Holy
Spirit forever and ever. Amen.
Prayer of Spiritual Communion
My Jesus, I believe that You are present in the most Blessed Sacrament. I love You above all things and I desire to receive You into my soul. Since I cannot now receive You sacramentally, come at least spiritually into my heart. I embrace You as if You were already there, and unite myself wholly to You. Never permit me to be separated from You. Amen.
Prayer for the Holy Father
Almighty and everlasting God, have mercy upon Thy servant, Pope Francis, our Supreme Pontiff, and direct him, according to Thy loving kindness, in the way of eternal salvation; that, of Thy gift, he may ever desire that which is pleasing unto Thee and may accomplish it with all his might. Through Christ Our Lord. Amen. Our Father. Hail Mary.