"There is still time for endurance, time for patience, time for healing, time for change. Have you slipped? Rise up. Have you sinned? Cease. Do not stand among sinners, but leap aside." St. Basil the Great
Today's

Meditation

"A man must go through a long and great conflict in himself before he can learn fully to overcome himself, and to draw his whole affection towards God. When a man stands upon himself he is easily drawn aside after human comforts. But a true lover of Christ, and a diligent pursuer of virtue, does not hunt after comforts, nor seek such sensible sweetnesses, but is rather willing to bear strong trials and hard labors for Christ."
—Thomas a' Kempis, p. 64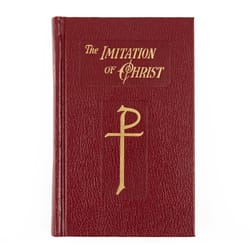 Daily

Verse
"What will separate us from the love of Christ? Will anguish, or distress, or persecution, or famine, or nakedness, or peril, or the sword? As it is written: "For your sake we are being slain all the day; we are looked upon as sheep to be slaughtered." No, in all these things we conquer overwhelmingly through him who loved us." Romans 8:35-37
St. Theodore Guerin
Saint of the Day
St. Theodore Guerin (1798–1856), also known as St. Theodora, was born in Etables, France, towards the end of the French Revolution. She was a pious child who loved prayer and who knew her vocation was to be a nun. However, she was delayed in following this path after the murder of her father when she was 15, which, in addition to the previous death of two of her siblings, sent her mother into a deep depression. St. Theodore took on the household tasks and the care of her mother and her remaining sister. Finally, when she was 25, her mother gave her consent, and Theodore left home to enter the religious life. She joined the Sisters of Providence who served God by educating children and caring for the poor, the sick, and the dying. In 1840 she was asked to lead a band of missionary sisters and establish her order in the United States of America, specifically to serve the pioneers in Indiana. Even though her health was fragile, she crossed the Atlantic and then traveled by steamboat and stagecoach until she reached the wilderness mission of St. Mary of the Woods, which consisted only of a tiny log chapel. She and her five sisters endured the extreme hardships common to life on the frontier. Less than a year after arriving she opened an academy which became the first Catholic women's Liberal Arts college in the United States, still active today, called St. Mary of the Woods College. St. Theodore also established numerous schools, pharmacies, and orphanages throughout the state of Indiana. She was beatified by Pope John Paul II and canonized in 2006 by Pope Benedict XVI. Her feast day is October 3rd.
Find a Devotional for this Saint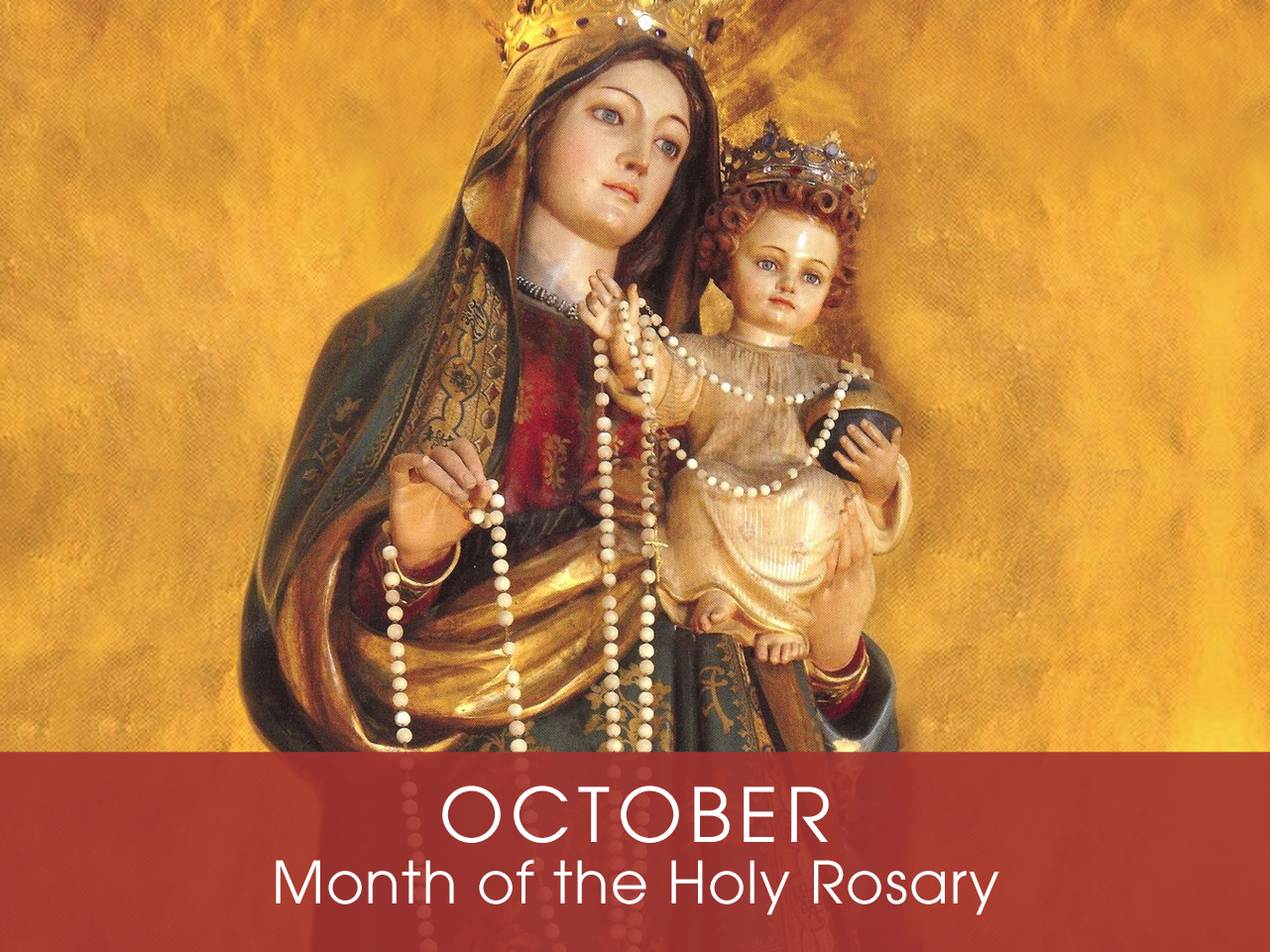 Month of the

Holy Rosary
Devotion of the Month
The Catholic Church designates October as the Month of the Holy Rosary. During this month the faithful venerate the Blessed Virgin Mary especially under her title of Our Lady of the Rosary, and make special effort to honor the Holy Rosary with group recitations and rosary processions. St. Dominic de Guzman, the founder of the Order of Preachers, is the saint to whom Our Lady famously appeared and gave the prayers of the Holy Rosary to assist him as a spiritual weapon in combating heresy and leading souls back to the one, true Catholic faith.
Find a Devotional or Sacramental
Daily Prayers
Prayer for the Dead
In your hands, O Lord, we humbly entrust our brothers and sisters.
In this life you embraced them with your tender love;
deliver them now from every evil and bid them eternal rest.
The old order has passed away: welcome them into paradise,
where there will be no sorrow, no weeping or pain,
but fullness of peace and joy with your Son and the Holy
Spirit forever and ever. Amen.
Prayer of Spiritual Communion
My Jesus, I believe that You are present in the most Blessed Sacrament. I love You above all things and I desire to receive You into my soul. Since I cannot now receive You sacramentally, come at least spiritually into my heart. I embrace You as if You were already there, and unite myself wholly to You. Never permit me to be separated from You. Amen.
Prayer for the Holy Father
Almighty and everlasting God, have mercy upon Thy servant, Pope Francis, our Supreme Pontiff, and direct him, according to Thy loving kindness, in the way of eternal salvation; that, of Thy gift, he may ever desire that which is pleasing unto Thee and may accomplish it with all his might. Through Christ Our Lord. Amen. Our Father. Hail Mary.