"Start by doing what is necessary; then do what is possible; and suddenly you are doing the impossible." St. Francis of Assisi
Today's

Meditation

"Furthermore, let us produce worthy fruits of penance. Let us also love our neighbors as ourselves. Let us have charity and humility. Let us give alms because these cleanse our souls from the stains of sin. Men lose all the material things they leave behind them in this world, but they carry with them the reward of their charity and the alms they give. For these they will receive from the Lord the reward and recompense they deserve. We must not be wise and prudent according to the flesh. Rather we must be simple, humble and pure. We should never desire to be over others. Instead, we ought to be servants who are submissive to every human being for God's sake. The Spirit of the Lord will rest on all who live in this way and persevere in it to the end. He will permanently dwell in them. They will be the Father's children who do his work. They are the spouses, brothers and mothers of our Lord Jesus Christ."
—St. Francis of Assisi, p. 333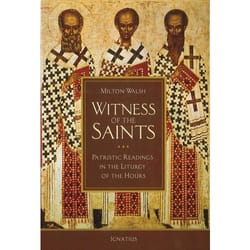 Daily

Verse
"He said to them, "Go into the whole world and proclaim the gospel to every creature. Whoever believes and is baptized will be saved; whoever does not believe will be condemned."" Mark 16:15-16
St. Francis of Assisi
Saint of the Day
St. Francis (1181-1226) was born in Assisi, Italy, to a wealthy cloth merchant. He was a spoiled child given to pleasure, fine dress, liberal spending, and worldliness. Handsome and courteous, he was a favorite among the nobility. As a chivalrous young knight he took part in a battle between the Italian city-states and became a prisoner of war in Perugia. After his release he became seriously ill, and while reflecting on his wanton life he had a profound conversion experience. He gave up his frivolous life, cut off his family ties, and embraced a life of extreme penance and poverty in such a dramatic manner that it caused many to think he had gone mad. While praying before a crucifix in the church of San Damiano in Assisi he received a call from Christ to rebuild the Church, "which had fallen into ruin." St. Francis followed Christ in a radical manner by patterning his new life after the example of the Apostles in the most literal way possible: he dressed as a poor peasant, worked odd jobs for food, and went through the countryside preaching repentance, love of Jesus, and peace. His joyful, radical way of life attracted followers, and with them he founded the Order of Friars Minor and the Poor Clares. His order was approved by the Holy See in 1210 and grew rapidly. Two years before his death he became the first known saint to receive the stigmata. His holiness was so widely attested that only two years after his death the Church proclaimed him a saint. St. Francis of Assisi is the patron saint of peace, ecology, the environment, animals, Italy, merchants, and families. His feast day is October 4th.
Find a Devotional for this Saint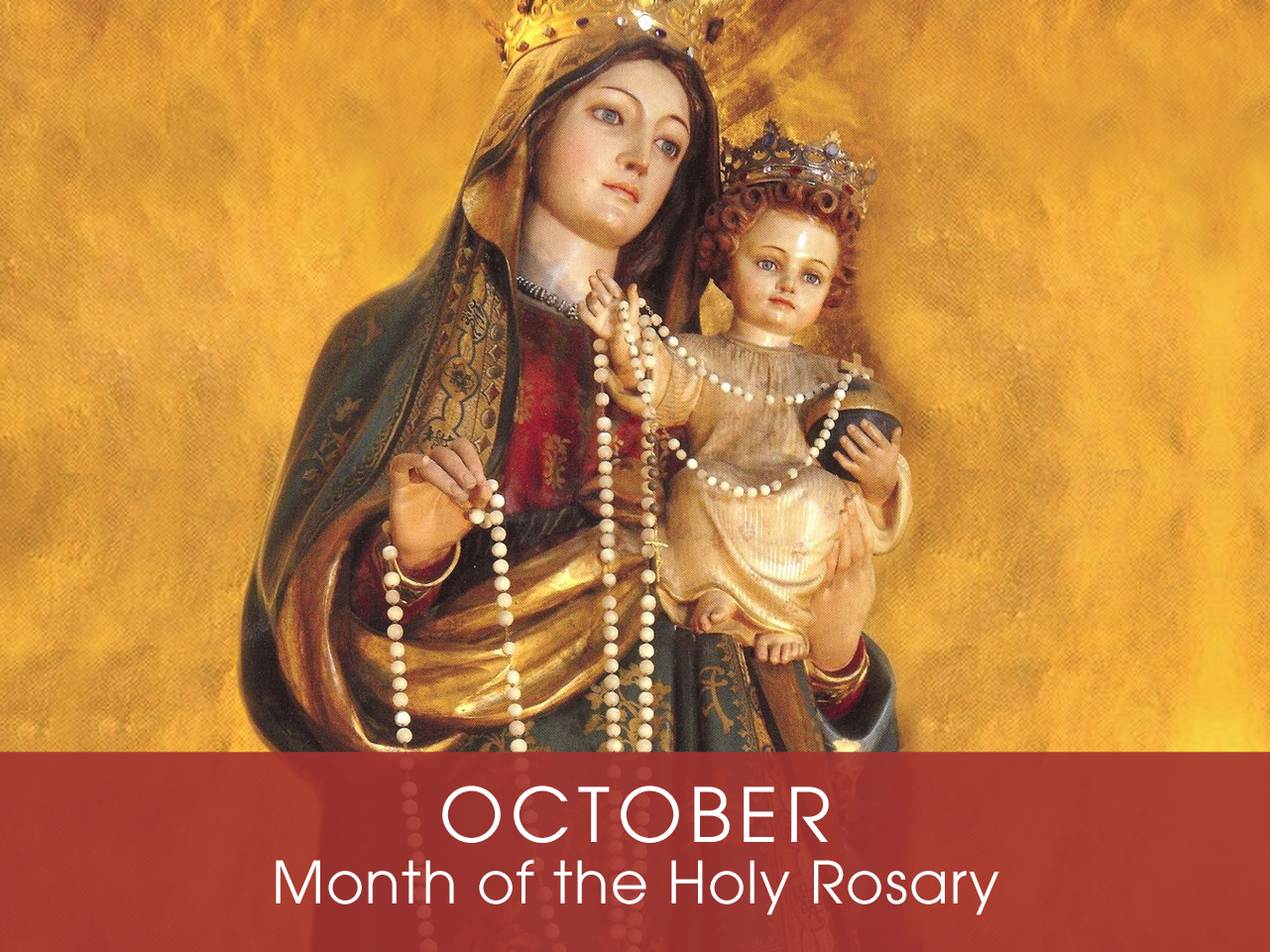 Month of the

Holy Rosary
Devotion of the Month
The Catholic Church designates October as the Month of the Holy Rosary. During this month the faithful venerate the Blessed Virgin Mary especially under her title of Our Lady of the Rosary, and make special effort to honor the Holy Rosary with group recitations and rosary processions. St. Dominic de Guzman, the founder of the Order of Preachers, is the saint to whom Our Lady famously appeared and gave the prayers of the Holy Rosary to assist him as a spiritual weapon in combating heresy and leading souls back to the one, true Catholic faith.
Find a Devotional or Sacramental
Daily Prayers
Prayer for the Dead
In your hands, O Lord, we humbly entrust our brothers and sisters.
In this life you embraced them with your tender love;
deliver them now from every evil and bid them eternal rest.
The old order has passed away: welcome them into paradise,
where there will be no sorrow, no weeping or pain,
but fullness of peace and joy with your Son and the Holy
Spirit forever and ever. Amen.
Prayer of Spiritual Communion
My Jesus, I believe that You are present in the most Blessed Sacrament. I love You above all things and I desire to receive You into my soul. Since I cannot now receive You sacramentally, come at least spiritually into my heart. I embrace You as if You were already there, and unite myself wholly to You. Never permit me to be separated from You. Amen.
Prayer for the Holy Father
Almighty and everlasting God, have mercy upon Thy servant, Pope Francis, our Supreme Pontiff, and direct him, according to Thy loving kindness, in the way of eternal salvation; that, of Thy gift, he may ever desire that which is pleasing unto Thee and may accomplish it with all his might. Through Christ Our Lord. Amen. Our Father. Hail Mary.