"Great love can change small things into great ones, and it is only love which lends value to our actions." St. Faustina Kowalska
Today's

Meditation

"I desire trust from My creatures. Encourage souls to place great trust in My fathomless mercy. Let the weak, sinful soul have no fear to approach Me, for even if it had more sins than there are grains of sand in the world, all would be drowned in the unmeasurable depths of My mercy."
—Jesus to St. Faustina Kowalska, (1059)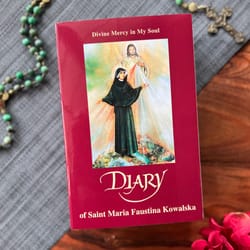 Daily

Verse
"Strengthen the weak hands, and make firm the feeble knees. Say to those who are of a fearful heart, "Be strong, fear not! Behold, your God will come with vengeance, with the recompense of God. He will come and save you."" Isaiah 35:3-4
St. Maria Faustina Kowalska
Saint of the Day
St. Maria Faustina Kowalska (1905-1938), baptized with the name Helena, was one of ten children born to a devout, peasant farming family in Poland. She grew up during the tough years leading up to and following the first World War, and received little formal education. She worked as a poor housekeeper before following her religious vocation at the age of 20, entering the Congregation of the Sisters of Our Lady of Mercy in Krakow. There she was given simple, humble jobs which hid her deep interior life. St. Faustina was graced with mystical visions and revelations from Jesus, as well as her Guardian Angel and certain saints. Jesus gave her the mission to proclaim his infinite, powerful, loving mercy to the whole world, especially to hardened sinners and those facing the hour of their death. St. Faustina, as Jesus' "secretary and apostle of Divine Mercy", faithfully recorded these messages in great detail in a nearly 700-page diary. In it she promoted devotion to the Divine Mercy of Jesus Christ as instructed by Our Lord himself, now famous throughout the Church, and a great consolation for many souls who would otherwise fear to approach God because of their burden of sin. She died at the age of 33 from tuberculosis. Pope St. John Paul II made St. Faustina the first saint of the new millennium. Her feast day is October 5th.
Find a Devotional for this Saint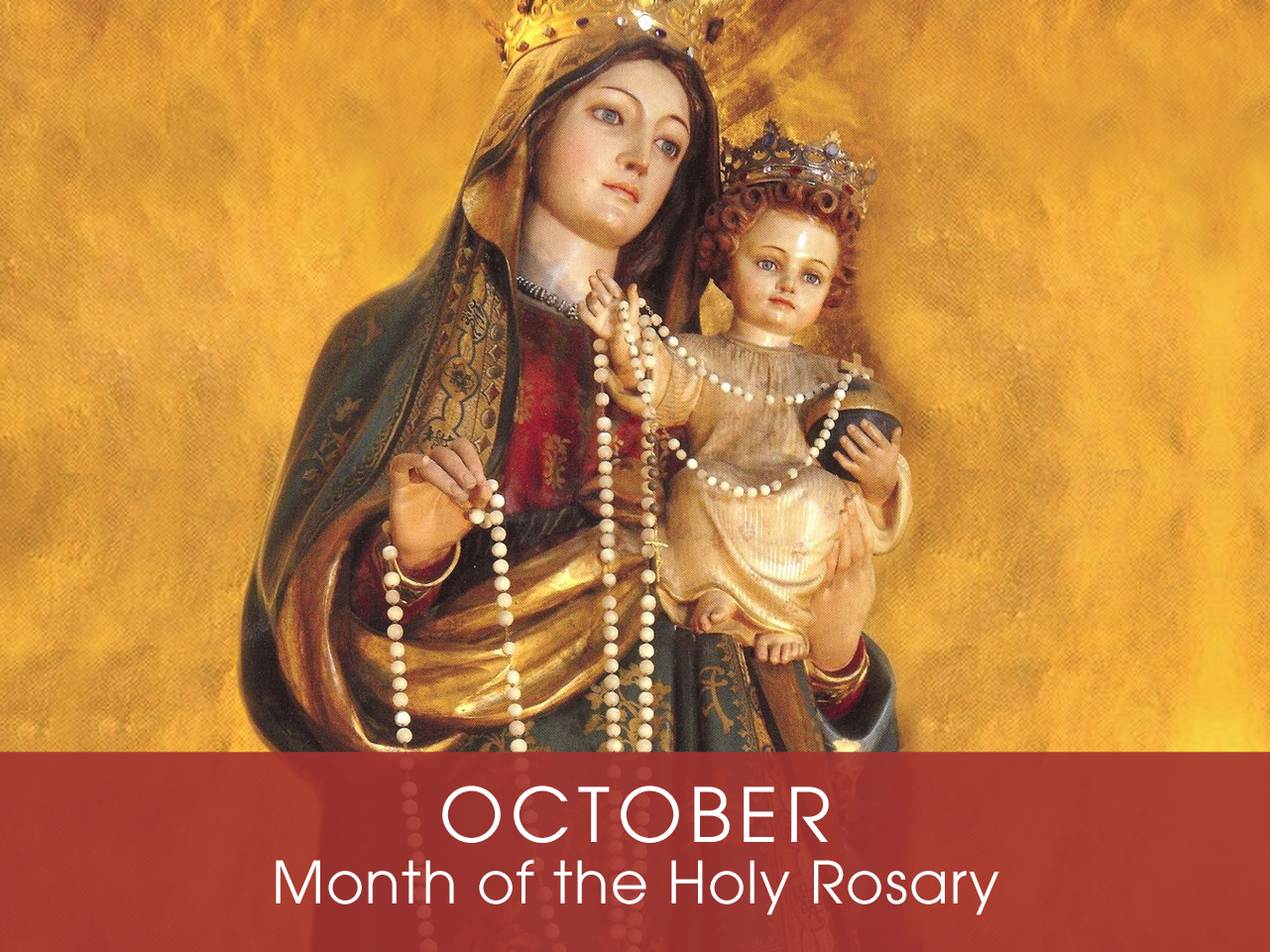 Month of the

Holy Rosary
Devotion of the Month
The Catholic Church designates October as the Month of the Holy Rosary. During this month the faithful venerate the Blessed Virgin Mary especially under her title of Our Lady of the Rosary, and make special effort to honor the Holy Rosary with group recitations and rosary processions. St. Dominic de Guzman, the founder of the Order of Preachers, is the saint to whom Our Lady famously appeared and gave the prayers of the Holy Rosary to assist him as a spiritual weapon in combating heresy and leading souls back to the one, true Catholic faith.
Find a Devotional or Sacramental
Daily Prayers
Prayer for the Dead
In your hands, O Lord, we humbly entrust our brothers and sisters.
In this life you embraced them with your tender love;
deliver them now from every evil and bid them eternal rest.
The old order has passed away: welcome them into paradise,
where there will be no sorrow, no weeping or pain,
but fullness of peace and joy with your Son and the Holy
Spirit forever and ever. Amen.
Prayer of Spiritual Communion
My Jesus, I believe that You are present in the most Blessed Sacrament. I love You above all things and I desire to receive You into my soul. Since I cannot now receive You sacramentally, come at least spiritually into my heart. I embrace You as if You were already there, and unite myself wholly to You. Never permit me to be separated from You. Amen.
Prayer for the Holy Father
Almighty and everlasting God, have mercy upon Thy servant, Pope Francis, our Supreme Pontiff, and direct him, according to Thy loving kindness, in the way of eternal salvation; that, of Thy gift, he may ever desire that which is pleasing unto Thee and may accomplish it with all his might. Through Christ Our Lord. Amen. Our Father. Hail Mary.