"Realize it, my brethren; —every one who breathes, high and low, educated and ignorant, young and old, man and woman, has a mission, has a work. We are not sent into this world for nothing; we are not born at random; . . . God sees every one of us; He creates every soul, He lodges it in the body, one by one, for a purpose. He needs, He deigns to need, every one of us. He has an end for each of us; we are all equal in His sight, and we are placed in our different ranks and stations, not to get what we can out of them for ourselves, but to labor in them for Him. As Christ has His work, we too have ours; as He rejoiced to do His work, we must rejoice in ours also." St. John Henry Newman
Today's

Meditation

"O my God, you and you alone are all wise and all knowing! You know, you have determined everything that will happen to us from first to last. You have ordered things in the wisest way, and you know what will be my lot year by year until I die. You know how long I have to live. You know how I shall die. You have precisely ordained everything, sin excepted. Every event of my life is the best for me that it could be, for it comes from you. You bring me on year by year, by your wonderful Providence, from youth to age, with the most perfect wisdom, and with the most perfect love."
—St. John Henry Cardinal Newman, p. 103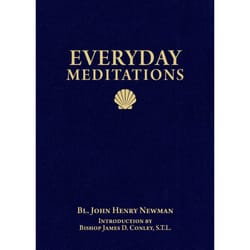 Daily

Verse
"Let us hold unwaveringly to our confession that gives us hope, for he who made the promise is trustworthy." Hebrews 10:23
Saint John Henry Newman
Saint of the Day
Saint John Henry Cardinal Newman (1801–1890) was the eldest of six children born to a nominal Protestant family in London, England. As a child he loved reading the Scriptures and experienced a conversion to Christianity at the age of fifteen. He became a brilliant academic, an extremely influential Oxford scholar, and an Anglican priest. He was a leader in what was called the "Oxford Movement," which argued for a revival of traditional religious practice in the Church of England. Once anti-Catholic in his religious sentiments, sentiments that were common in England, Newman was increasingly impacted by the Church Fathers and other Catholic writers. His theological views gradually aligned with the Catholic Church in opposition to Anglican doctrine. Through his continued study of Church history he became unable to remain a Protestant in good faith. He made the decision to convert to Catholicism in 1845, which exposed him to much ridicule in his academic and religious circles. Two years later he was ordained a Catholic priest in Rome. He was made Cardinal in 1879. John Henry Newman is remembered for his influential writings on theology and philosophy as well as his founding of the famous London Oratory. Newman wrote forty books and 21,000 letters, some of which had profound influence on the Second Vatican Council, making him one of the most important theologians of his day. His most famous work is his Apologia in which he defends his conversion to the truths of the Catholic Church. His feast day is October 9th.
Find a Devotional for this Saint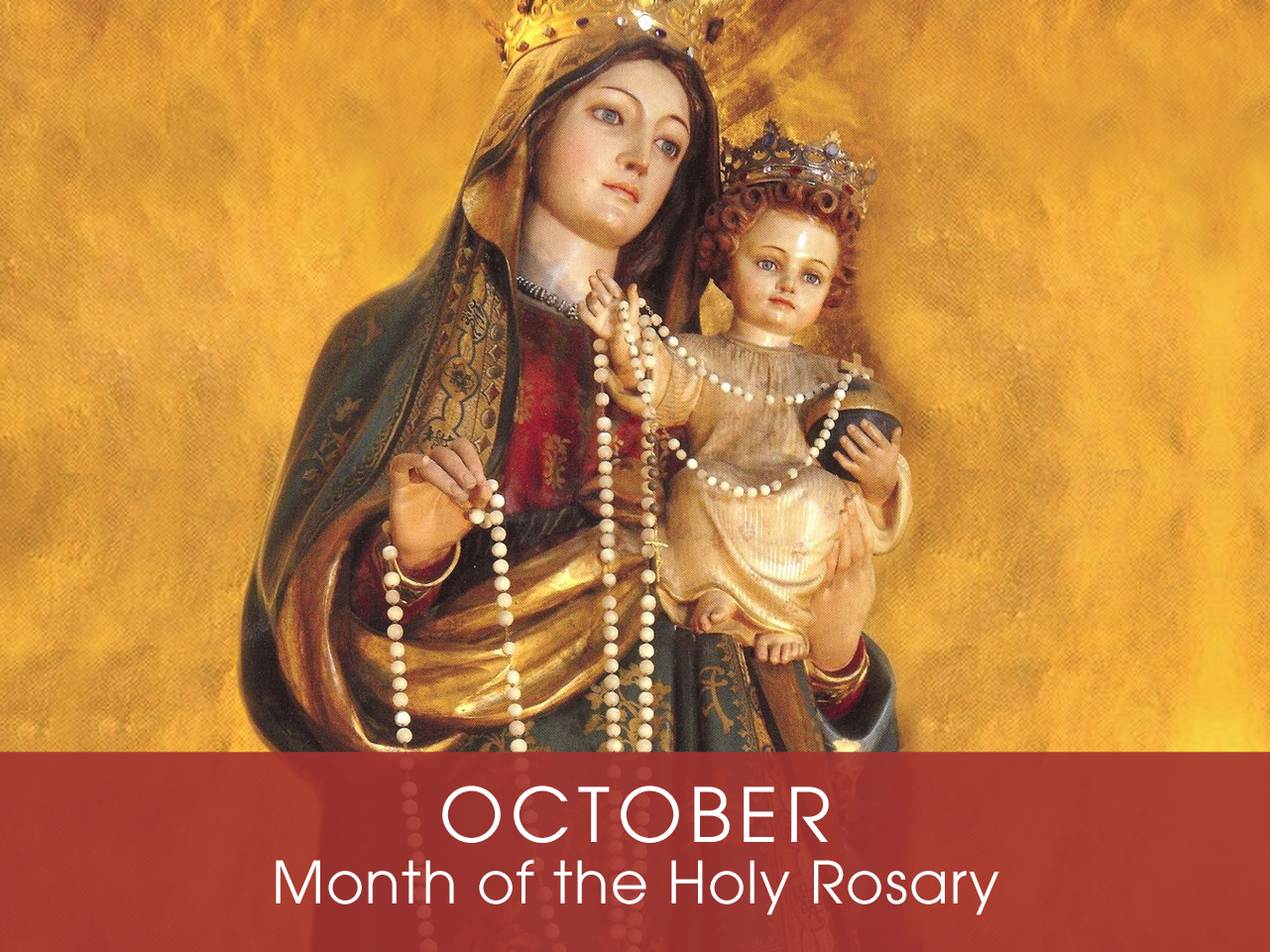 Month of

the Holy Rosary
Devotion of the Month
The Catholic Church designates October as the Month of the Holy Rosary. During this month the faithful venerate the Blessed Virgin Mary especially under her title of Our Lady of the Rosary, and make special effort to honor the Holy Rosary with group recitations and rosary processions. St. Dominic de Guzman, the founder of the Order of Preachers, is the saint to whom Our Lady famously appeared and gave the prayers of the Holy Rosary to assist him as a spiritual weapon in combating heresy and leading souls back to the one, true Catholic faith.
Find a Devotional or Sacramental
Daily Prayers
Prayer for the Dead
In your hands, O Lord, we humbly entrust our brothers and sisters.
In this life you embraced them with your tender love;
deliver them now from every evil and bid them eternal rest.
The old order has passed away: welcome them into paradise,
where there will be no sorrow, no weeping or pain,
but fullness of peace and joy with your Son and the Holy
Spirit forever and ever. Amen.
Prayer of Spiritual Communion
My Jesus, I believe that You are present in the most Blessed Sacrament. I love You above all things and I desire to receive You into my soul. Since I cannot now receive You sacramentally, come at least spiritually into my heart. I embrace You as if You were already there, and unite myself wholly to You. Never permit me to be separated from You. Amen.
Prayer for the Holy Father
Almighty and everlasting God, have mercy upon Thy servant, Pope Francis, our Supreme Pontiff, and direct him, according to Thy loving kindness, in the way of eternal salvation; that, of Thy gift, he may ever desire that which is pleasing unto Thee and may accomplish it with all his might. Through Christ Our Lord. Amen. Our Father. Hail Mary.