"You can't go to heaven hating somebody. Forgive now. Be compassionate now. Be patient now. Be grateful now. Love Jesus and Mary now. Accept God's will now." Mother Angelica
Today's

Meditation

"All our perfection consists in being conformed, united and consecrated to Jesus Christ; and therefore the most perfect of all devotions is, without any doubt, that which the most perfectly conforms, unites and consecrates us to Jesus Christ. Now, Mary being the most conformed of all creatures to Jesus Christ, it follows that, of all devotions, that which most consecrates and conforms the soul to Our Lord is devotion to His holy Mother, and that the more a soul is consecrated to Mary, the more it is consecrated to Jesus."
—St. Louis De Montfort, p. 65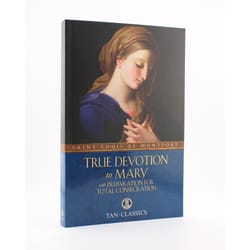 Daily

Verse
"Know this, my dear brothers: everyone should be quick to hear, slow to speak, slow to wrath, for the wrath of a man does not accomplish the righteousness of God." James 1:19-20
St. Francis Borgia
Saint of the Day
St. Francis Borgia (1510-1572) was born in Spain to a noble family, the son of a Duke. On his father's side of the family he was the great-grandson of Pope Alexander VI, one of the notorious "Borgia Popes," and on his mother's side he was the great-grandson of King Ferdinand of Aragon. Francis joined the Spanish court of King Charles V at the age of 18, married, and had 8 children. In 1539 he experienced a profound religious conversion which caused him to renounce the pomp of the royal court, yet he continued his life of public service as the Viceroy of Catalonia. He made great progress in the spiritual life, and after his father's death he became the Duke of Gandia. He built a university and invited the newly-founded Society of Jesus to work in his duchy. After the death of his wife, and after providing for his children, he joined the Jesuits in Rome and was given a prominent position in the order by St. Ignatius of Loyola. Under Francis' leadership and reforms, the Jesuits advanced to such a great extent that he is considered to be their second founder. In the years following Ignatius' death, Francis became head of the order and established Jesuit missions in multiple countries. He also counseled his missionaries in both practical strategies as well as spiritual discipline. St. Francis of Borgia was a celebrated preacher and a key figure in the Counter-Reformation movement. His feast day is October 10th.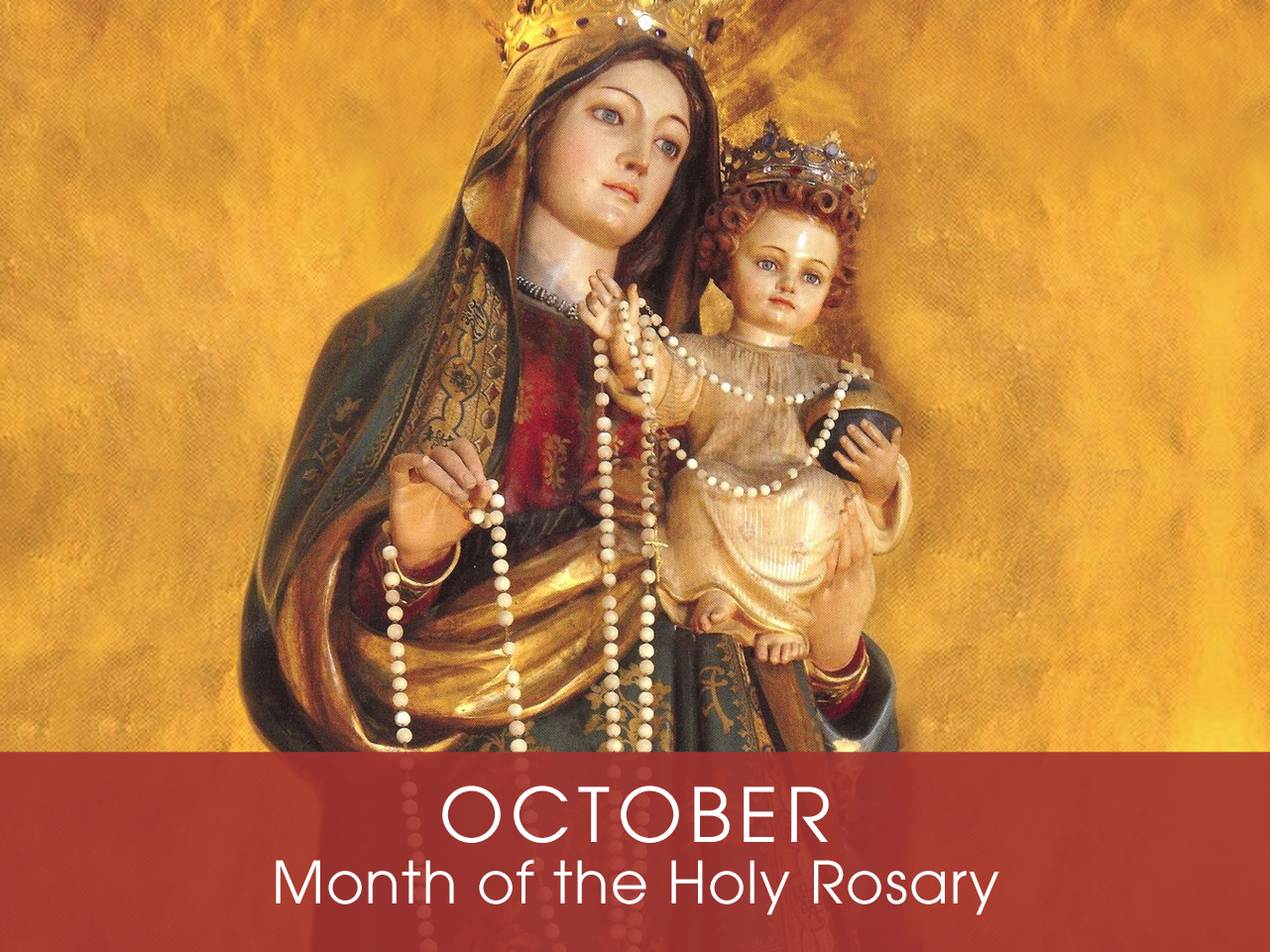 Month of

the Holy Rosary
Devotion of the Month
The Catholic Church designates October as the Month of the Holy Rosary. During this month the faithful venerate the Blessed Virgin Mary especially under her title of Our Lady of the Rosary, and make special effort to honor the Holy Rosary with group recitations and rosary processions. St. Dominic de Guzman, the founder of the Order of Preachers, is the saint to whom Our Lady famously appeared and gave the prayers of the Holy Rosary to assist him as a spiritual weapon in combating heresy and leading souls back to the one, true Catholic faith.
Find a Devotional or Sacramental
Daily Prayers
Prayer for the Dead
In your hands, O Lord, we humbly entrust our brothers and sisters.
In this life you embraced them with your tender love;
deliver them now from every evil and bid them eternal rest.
The old order has passed away: welcome them into paradise,
where there will be no sorrow, no weeping or pain,
but fullness of peace and joy with your Son and the Holy
Spirit forever and ever. Amen.
Prayer of Spiritual Communion
My Jesus, I believe that You are present in the most Blessed Sacrament. I love You above all things and I desire to receive You into my soul. Since I cannot now receive You sacramentally, come at least spiritually into my heart. I embrace You as if You were already there, and unite myself wholly to You. Never permit me to be separated from You. Amen.
Prayer for the Holy Father
Almighty and everlasting God, have mercy upon Thy servant, Pope Francis, our Supreme Pontiff, and direct him, according to Thy loving kindness, in the way of eternal salvation; that, of Thy gift, he may ever desire that which is pleasing unto Thee and may accomplish it with all his might. Through Christ Our Lord. Amen. Our Father. Hail Mary.