"We must faithfully keep what we have promised. If through human weakness we fail, we must always without delay arise again by means of holy penance, and give our attention to leading a good life and to dying a holy death. May the Father of all mercy, the Son by his holy passion, and the Holy Spirit, source of peace, sweetness and love, fill us with their consolation." St. Colette
Today's

Meditation

"St. Gregory of Nyssa makes a delightful comparison when he says that we are all artists and that our souls are blank canvases that we have to fill in. The colors that we must use are the Christian virtues, and our Model is Jesus Christ, the perfect Living Image of God the Father. Just as a portrait painter who wants to do a good job places himself before his model and glances at him before making each stroke, so the Christian must always have the life and virtues of Jesus Christ before his eyes so that he may never say, think, or do the least thing that is not in harmony with his Model."
–St. Louis Mary de Montfort, p.90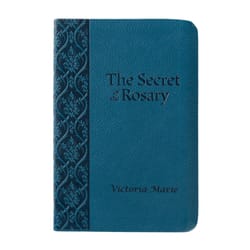 Daily

Verse
"Let love be sincere; hate what is evil, hold on to what is good love one another with mutual affection; anticipate one another in showing honor. Do not grow slack in zeal, be fervent in spirit, serve the Lord. Rejoice in hope, endure in affliction, persevere in prayer. Contribute to the needs of the holy ones, exercise hospitality." Romans 12:9-13
Blessed Carlo Acutis
Saint of the Day
"For the first time in history we will see a saint dressed in jeans, sneakers, and a sweater…" These are some of the words spoken on the occasion of the beatification of Blessed Carlo Acutis in October of 2020. Blessed Carlo was born on May 3, 1991 and grew up in Italy. He enjoyed amateur computer programing and video games. From an early age he had a great devotion to the Holy Eucharist. He researched sites of Eucharistic miracles and then created a website to categorize them. This website still exists and has also been turned into a traveling exhibition of Eucharistic Miracles which has been seen around the world. Blessed Carlo Acutis suffered from leukemia and died on October 10, 2006 at the age of 15. He is remembered for his cheerfulness and compassion for those in need. He is the patron of computer programmers and youth and was beatified on behalf of Pope Francis on October 10, 2020. His exposed relics can be viewed in Assisi. His feast day is October 12th.
Find a Devotional for this Saint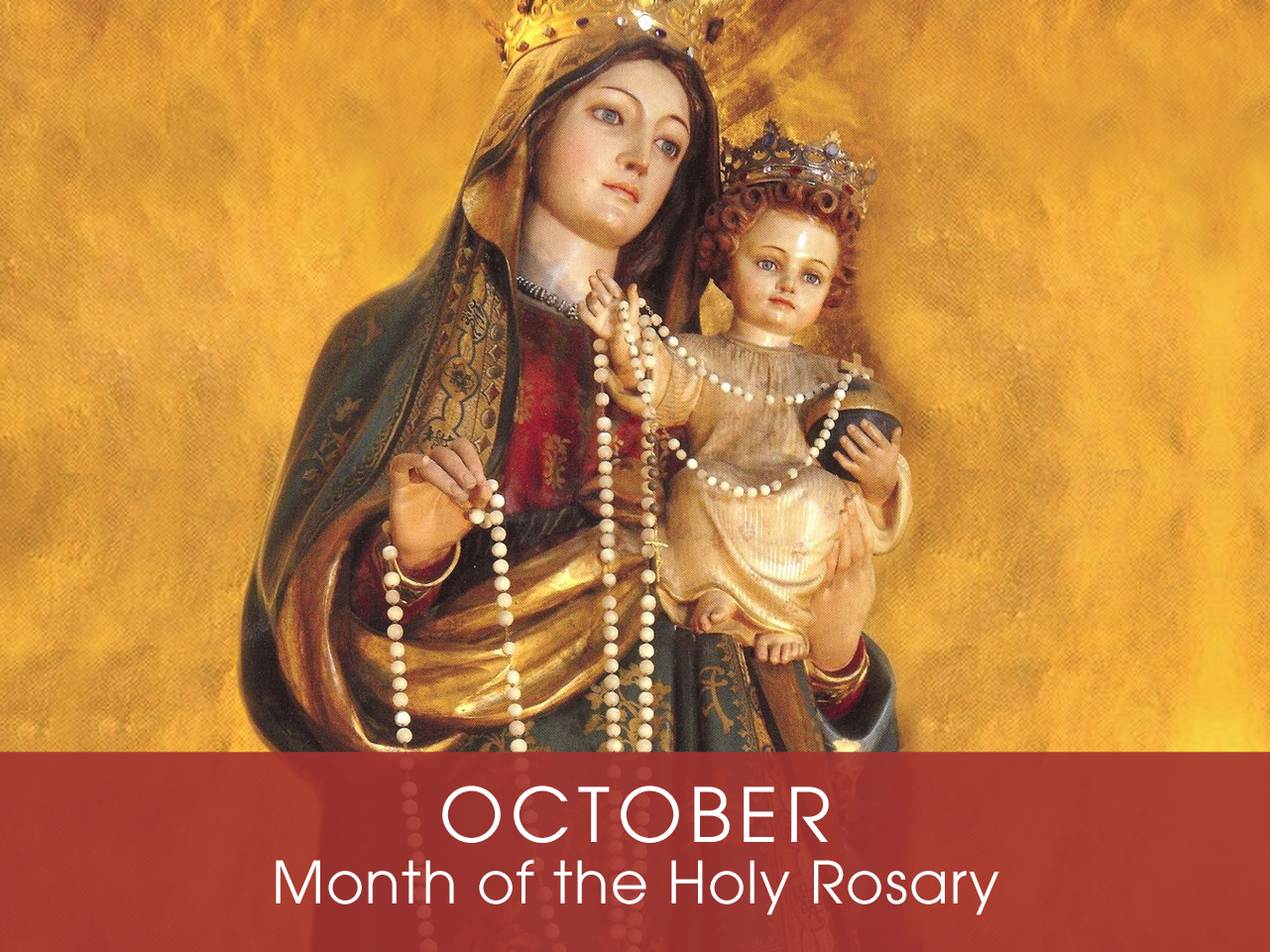 Month of the

Holy Rosary
Devotion of the Month
The Catholic Church designates October as the Month of the Holy Rosary. During this month the faithful venerate the Blessed Virgin Mary especially under her title of Our Lady of the Rosary, and make special effort to honor the Holy Rosary with group recitations and rosary processions. St. Dominic de Guzman, the founder of the Order of Preachers, is the saint to whom Our Lady famously appeared and gave the prayers of the Holy Rosary to assist him as a spiritual weapon in combating heresy and leading souls back to the one, true Catholic faith.
Find a Devotional or Sacramental
Daily Prayers
Prayer for the Dead
In your hands, O Lord, we humbly entrust our brothers and sisters.
In this life you embraced them with your tender love;
deliver them now from every evil and bid them eternal rest.
The old order has passed away: welcome them into paradise,
where there will be no sorrow, no weeping or pain,
but fullness of peace and joy with your Son and the Holy
Spirit forever and ever. Amen.
Prayer of Spiritual Communion
My Jesus, I believe that You are present in the most Blessed Sacrament. I love You above all things and I desire to receive You into my soul. Since I cannot now receive You sacramentally, come at least spiritually into my heart. I embrace You as if You were already there, and unite myself wholly to You. Never permit me to be separated from You. Amen.
Prayer for the Holy Father
Almighty and everlasting God, have mercy upon Thy servant, Pope Francis, our Supreme Pontiff, and direct him, according to Thy loving kindness, in the way of eternal salvation; that, of Thy gift, he may ever desire that which is pleasing unto Thee and may accomplish it with all his might. Through Christ Our Lord. Amen. Our Father. Hail Mary.