"Cheerfulness prepares a glorious mind for all the noblest acts." St. Elizabeth Ann Seton
Today's

Meditation

"At the apparitions in Lourdes, Mary didn't say to St. Bernadette, "I was immaculately conceived" but rather "I am the Immaculate Conception." This seems to be a problem. After all, Mary was immaculately conceived. In other words, through a special grace from God, she was conceived in the womb of her mother, St. Anne, without any stain of original sin by the foreseen merits of her Son. So why does she speak so strangely? Why does she make the grace she received at her conception her very name? Doesn't this almost seem as if she were making herself divine? Clearly, Mary is not God. [St. Maximillian] Kolbe wrestled with this apparent "divinity problem" for decades, and it lead to the following solution. The Immaculate Conception is divine. But the one I'm talking about isn't Mary. It's the Holy Spirit. Kolbe believed there were two "Immaculate Conceptions": Mary and the Holy Spirit. Mary is the created Immaculate Conception and the Holy Spirit is the uncreated Immaculate Conception.
– Michael E. Gaitley, MIC, p. 52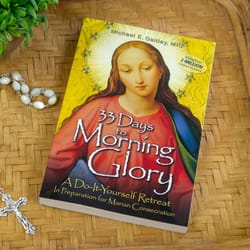 Daily

Verse
"Love is patient, love is kind. It is not jealous, [love] is not pompous, it is not inflated, it is not rude, it does not seek its own interests, it is not quick-tempered, it does not brood over injury, it does not rejoice over wrongdoing but rejoices with the truth. It bears all things, believes all things, hopes all things, endures all things. Love never fails. If there are prophecies, they will be brought to nothing; if tongues, they will cease; if knowledge, it will be brought to nothing." 1 Corinthians 13:4-8
St. Edward the Confessor
Saint of the Day
St. Edward the Confessor (1003-1066 A.D.) was a prince born to the King and Queen of England. His family was exiled from the kingdom when the Danish took control of the country in 1016 A.D. Edward spent much of his life in exile, probably in Normandy. Witnessing the folly of worldly ambition, he became attracted to the life of the Church and grew in piety. When opportunity arose he was persuaded to reclaim the throne of England, which he did in 1042 as one of its last Anglo-Saxon kings. The people supported his rule, and he gained a reputation as a just king committed to the welfare of his subjects. He thwarted invasions, ended unjust taxes, and was profoundly generous to the poor. His reign was marked by peace and prosperity throughout his kingdom. He married a beautiful woman to satisfy the people's desire for a queen, but, having already made a vow of chastity, he obtained his wife's agreement to live together as brother and sister. He was buried in Westminster Abbey, which he built, and after his death many miracles were ascribed to his intercession. This lead to his canonization in 1161, and in 1163 the transferral of his body to a new tomb. This was presided over by St. Thomas Becket, the Archbishop of Canterbury, who found Edward's body to be incorrupt. Edward was called "The Confessor" to distinguish him from St. Edward the Martyr. He is buried behind the high altar in Westminster Abbey. He is the patron of kings, difficult marriages, separated spouses, and the English royal family. His feast day is October 13th.
Find a Devotional for this Saint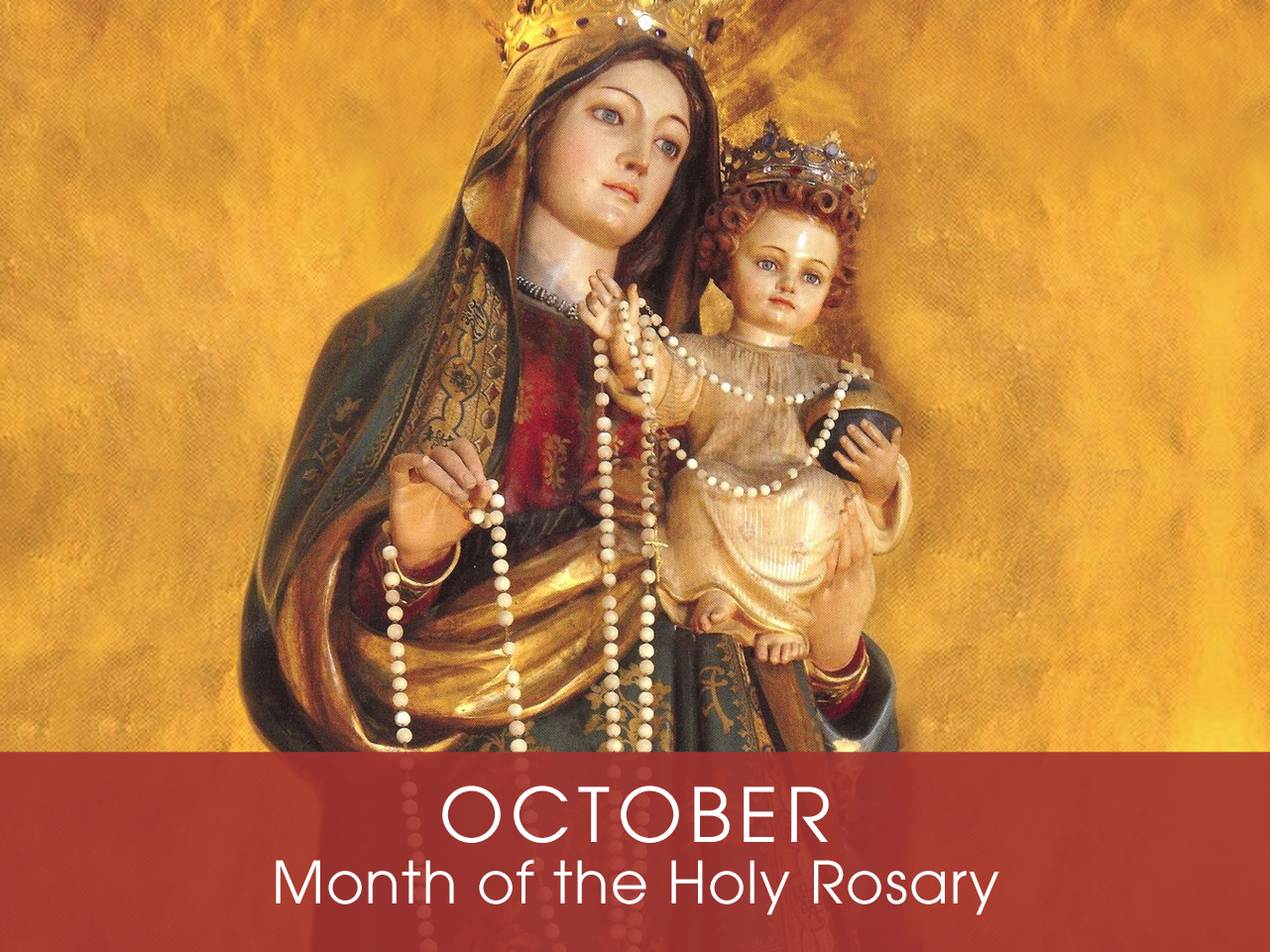 Month of the

Holy Rosary
Devotion of the Month
The Catholic Church designates October as the Month of the Holy Rosary. During this month the faithful venerate the Blessed Virgin Mary especially under her title of Our Lady of the Rosary, and make special effort to honor the Holy Rosary with group recitations and rosary processions. St. Dominic de Guzman, the founder of the Order of Preachers, is the saint to whom Our Lady famously appeared and gave the prayers of the Holy Rosary to assist him as a spiritual weapon in combating heresy and leading souls back to the one, true Catholic faith.
Find a Devotional or Sacramental
Daily Prayers
Prayer for the Dead
In your hands, O Lord, we humbly entrust our brothers and sisters.
In this life you embraced them with your tender love;
deliver them now from every evil and bid them eternal rest.
The old order has passed away: welcome them into paradise,
where there will be no sorrow, no weeping or pain,
but fullness of peace and joy with your Son and the Holy
Spirit forever and ever. Amen.
Prayer of Spiritual Communion
My Jesus, I believe that You are present in the most Blessed Sacrament. I love You above all things and I desire to receive You into my soul. Since I cannot now receive You sacramentally, come at least spiritually into my heart. I embrace You as if You were already there, and unite myself wholly to You. Never permit me to be separated from You. Amen.
Prayer for the Holy Father
Almighty and everlasting God, have mercy upon Thy servant, Pope Francis, our Supreme Pontiff, and direct him, according to Thy loving kindness, in the way of eternal salvation; that, of Thy gift, he may ever desire that which is pleasing unto Thee and may accomplish it with all his might. Through Christ Our Lord. Amen. Our Father. Hail Mary.