"No one can make excuses, because anyone can love God; and he does not ask the soul for more than to love him, because he loves the soul, and it is his love." Blessed Angela of Foligno
Today's

Meditation

"The vow of poverty is a generous renunciation and detachment from the heavy burden of temporal things. It is an alleviation of the spirit, it is a relief afforded to human infirmity, the liberty of a noble heart to strive after eternal and spiritual blessings. It is a satiety and abundance, in which the thirst after earthly treasures is allayed, and a sovereignty and ownership, in which a most noble enjoyment of all riches is established. All this, my daughter, and many other blessings are contained in voluntary poverty, and all this the sons of the world are ignorant and deprived of, precisely because they are lovers of earthly riches and enemies of this holy and opulent poverty."
—Ven. Mary of Agreda, p. 85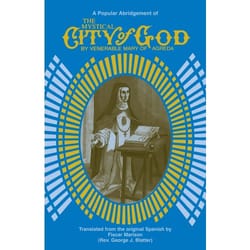 Daily

Verse
"We know that we belong to God, and the whole world is under the power of the evil one. We also know that the Son of God has come and has given us discernment to know the one who is true. And we are in the one who is true, in his Son Jesus Christ. He is the true God and eternal life." 1 John 5:19-20
Pope Saint Callistus I
Saint of the Day
Pope St. Callistus I (d. 223 A.D.) was a Roman by birth and a Christian slave. He was the servant of a fellow Christian serving in the Roman imperial household. He was entrusted with the task of managing his master's wealth, which he used to operate a bank into which many Christians invested their money. When the bank failed due to unpaid loans, Callistus fled the city in fear of retribution. He was soon caught, and in punishment was sentenced to hard slave labor in the Sardinian mines. He eventually obtained his freedom when he and the other Christian slaves working in the mines were released, or perhaps ransomed, with special pardon from the Emperor. Callistus was later recalled to Rome by Pope Zephyrinus to serve as his deacon, top adviser, and the caretaker of the important Christian cemetery along the Appian Way. This cemetery, which now bears Callistus' name, contains the relics of many martyrs. As the Holy Father's adviser, St. Callistus drew the ire of Tertullian and St. Hippolytus of Rome who were his constant theological opponents. When Pope Zephyrinus died, Callistus was elected to the Chair of St. Peter in 217 A.D. As pope, St. Callistus was known for his leniency and forgiveness. He upheld the teaching of the Church that grave sins could be forgiven with true contrition and due penance, which was controversial at the time. He reigned for five years and died a martyr; one account holds that he was killed by an anti-Christian mob, being thrown from his house and stoned to death. His feast day is October 14th.
Find a Devotional for this Saint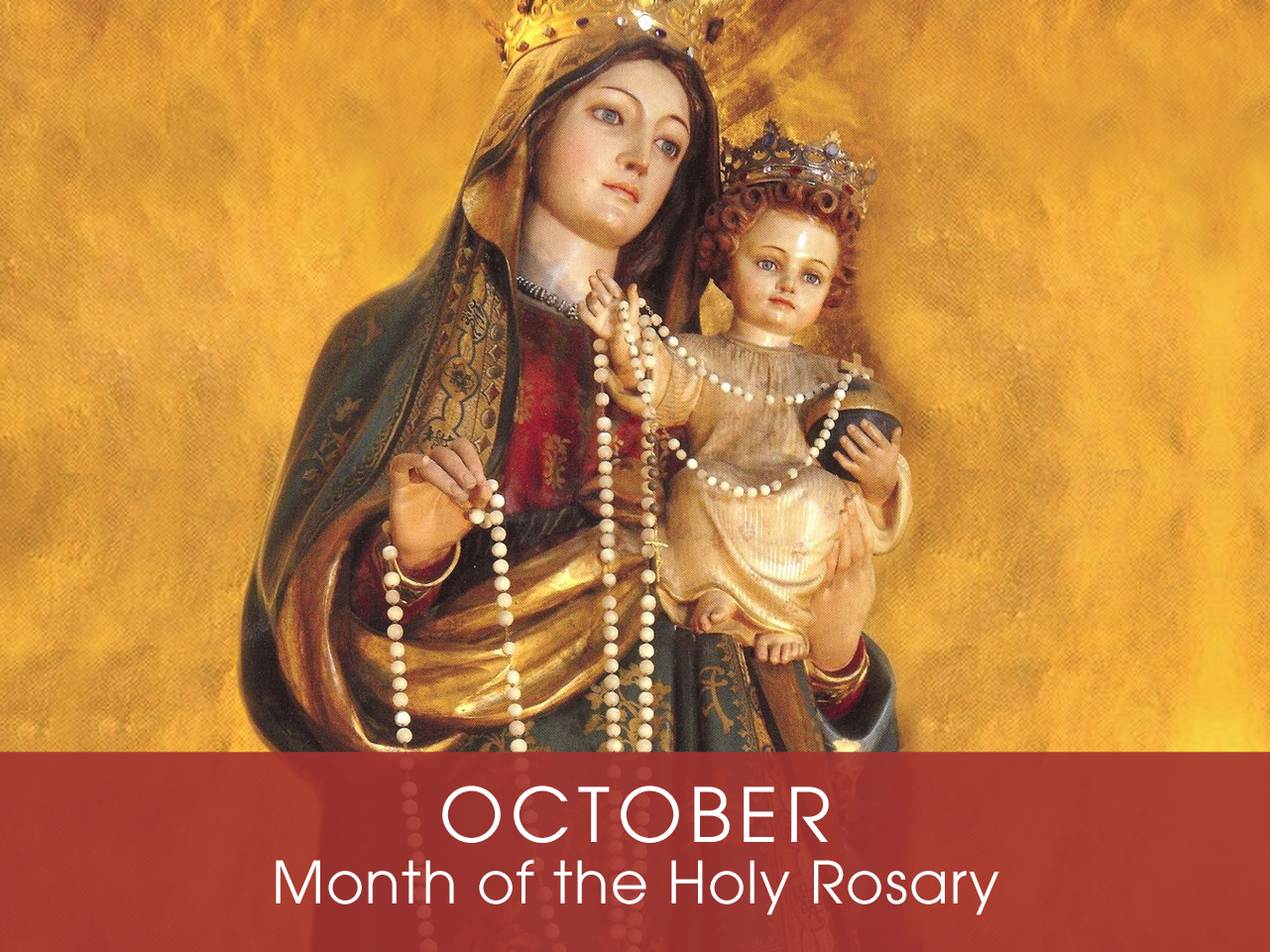 Month of the

Holy Rosary
Devotion of the Month
The Catholic Church designates October as the Month of the Holy Rosary. During this month the faithful venerate the Blessed Virgin Mary especially under her title of Our Lady of the Rosary, and make special effort to honor the Holy Rosary with group recitations and rosary processions. St. Dominic de Guzman, the founder of the Order of Preachers, is the saint to whom Our Lady famously appeared and gave the prayers of the Holy Rosary to assist him as a spiritual weapon in combating heresy and leading souls back to the one, true Catholic faith.
Find a Devotional or Sacramental
Daily Prayers
Prayer for the Dead
In your hands, O Lord, we humbly entrust our brothers and sisters.
In this life you embraced them with your tender love;
deliver them now from every evil and bid them eternal rest.
The old order has passed away: welcome them into paradise,
where there will be no sorrow, no weeping or pain,
but fullness of peace and joy with your Son and the Holy
Spirit forever and ever. Amen.
Prayer of Spiritual Communion
My Jesus, I believe that You are present in the most Blessed Sacrament. I love You above all things and I desire to receive You into my soul. Since I cannot now receive You sacramentally, come at least spiritually into my heart. I embrace You as if You were already there, and unite myself wholly to You. Never permit me to be separated from You. Amen.
Prayer for the Holy Father
Almighty and everlasting God, have mercy upon Thy servant, Pope Francis, our Supreme Pontiff, and direct him, according to Thy loving kindness, in the way of eternal salvation; that, of Thy gift, he may ever desire that which is pleasing unto Thee and may accomplish it with all his might. Through Christ Our Lord. Amen. Our Father. Hail Mary.