"Let nothing disturb you, let nothing frighten you. All things pass. God does not change. Patience achieves everything. Whoever has God lacks nothing; God alone suffices." St. Teresa of Avila
Today's

Meditation

"Perhaps we do not know what love is, nor does this greatly surprise me. Love does not consist in great sweetness of devotion, but in a fervent determination to strive to please God in all things, in avoiding, as far as possible, all that would offend Him, and in praying for the increase of the glory and honor of His Son and for the growth of the Catholic Church."
—St. Teresa of Avila, p. 54-55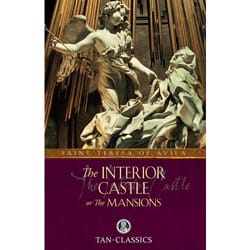 Daily

Verse
"If anyone thinks he is religious and does not bridle his tongue but deceives his heart, his religion is vain. Religion that is pure and undefiled before God and the Father is this: to care for orphans and widows in their affliction and to keep oneself unstained by the world." James 1:26-27
St. Teresa of Avila
Saint of the Day
St. Teresa of Avila (1515–1582), also known as St. Teresa of Jesus, was born in Spain to a large, devout, and prominent Catholic family. Fascinated with the lives of the saints taught to her by her pious parents, as children she and a brother tried to run away from home to seek martyrdom among the Moors. After an uncle found them and returned them home, they built hermitages for themselves in the family garden. At the age of 14 Teresa was plunged into sorrow upon the death of her mother; to find consolation she asked the Virgin Mary to be her new mother. When she began to exhibit worldly vanities, her father placed her in a convent to be educated with other ladies of her social class. Determined to avoid marriage, and motivated more by the need for security than love for God, at the age of twenty Teresa entered religious life as a Carmelite nun. For two decades she led what she describes as a mediocre prayer life, hindered by too much socialization with visitors. However, an intense prayer experience in her forties helped her to renounce worldly attachments and enter deeper into a life of prayer. She advanced rapidly and taught others to do the same, being encouraged by a vision of the place reserved for her in hell if she was unfaithful to God's graces. She had many profound mystical experiences for which she was often slandered and ridiculed. After the reform of her own life she worked hard to reform the laxity of many Carmelite convents, and was successful even while being greatly opposed in her efforts. She was a strong and important female figure of her era, and her great progress in the spiritual life led her to write the spiritual classics Interior Castle and The Way of Perfection. For these works St. Teresa of Avila was named the first female Doctor of the Church. Her feast day is October 15th.
Find a Devotional for this Saint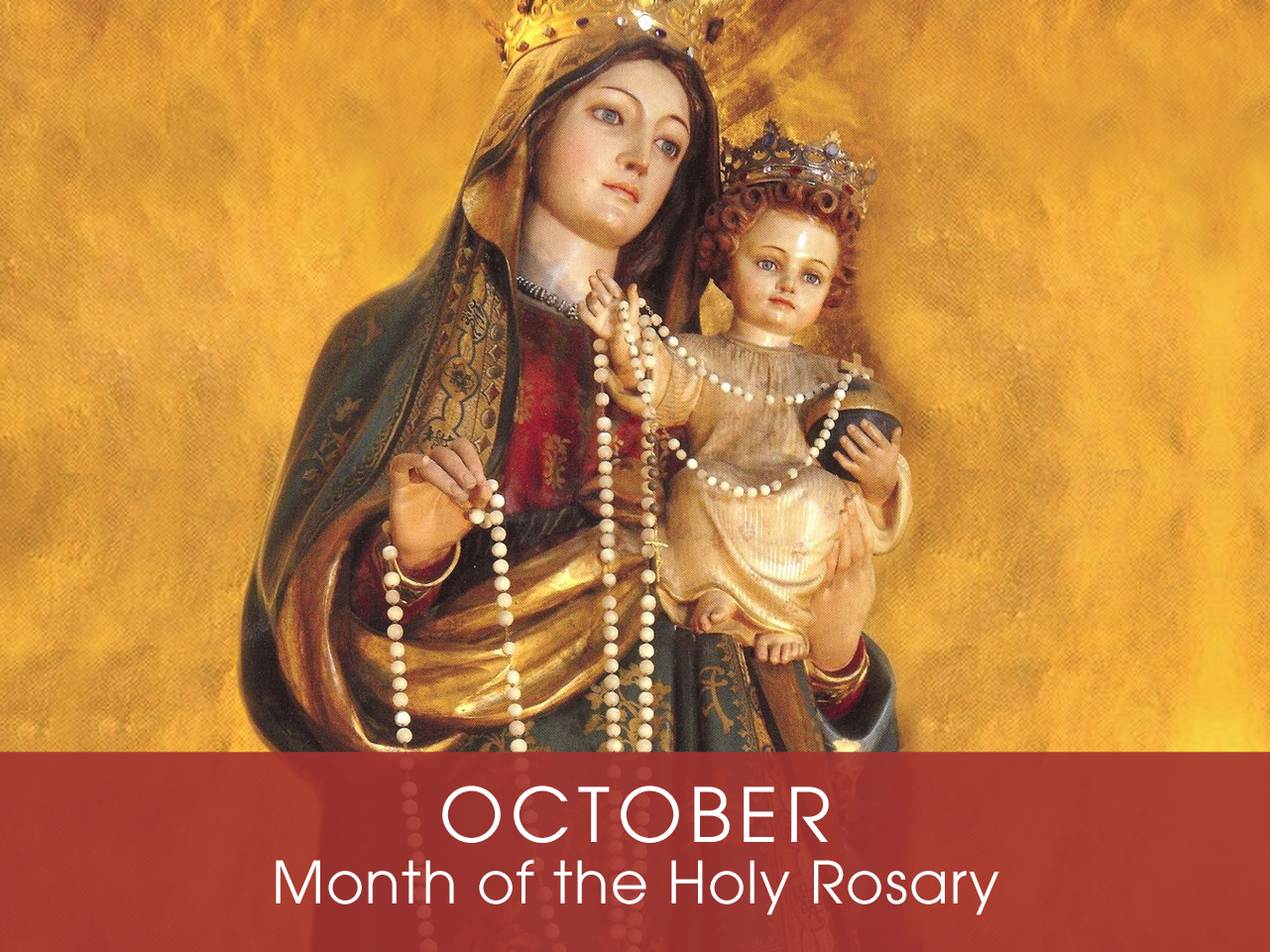 Month of the

Holy Rosary
Devotion of the Month
The Catholic Church designates October as the Month of the Holy Rosary. During this month the faithful venerate the Blessed Virgin Mary especially under her title of Our Lady of the Rosary, and make special effort to honor the Holy Rosary with group recitations and rosary processions. St. Dominic de Guzman, the founder of the Order of Preachers, is the saint to whom Our Lady famously appeared and gave the prayers of the Holy Rosary to assist him as a spiritual weapon in combating heresy and leading souls back to the one, true Catholic faith.
Find a Devotional or Sacramental
Daily Prayers
Prayer for the Dead
In your hands, O Lord, we humbly entrust our brothers and sisters.
In this life you embraced them with your tender love;
deliver them now from every evil and bid them eternal rest.
The old order has passed away: welcome them into paradise,
where there will be no sorrow, no weeping or pain,
but fullness of peace and joy with your Son and the Holy
Spirit forever and ever. Amen.
Prayer of Spiritual Communion
My Jesus, I believe that You are present in the most Blessed Sacrament. I love You above all things and I desire to receive You into my soul. Since I cannot now receive You sacramentally, come at least spiritually into my heart. I embrace You as if You were already there, and unite myself wholly to You. Never permit me to be separated from You. Amen.
Prayer for the Holy Father
Almighty and everlasting God, have mercy upon Thy servant, Pope Francis, our Supreme Pontiff, and direct him, according to Thy loving kindness, in the way of eternal salvation; that, of Thy gift, he may ever desire that which is pleasing unto Thee and may accomplish it with all his might. Through Christ Our Lord. Amen. Our Father. Hail Mary.