"The sacred heart of Christ is an inexhaustible fountain, and its sole desire is to pour itself out into the hearts of the humble so as to free them and prepare them to lead lives according to his good pleasure." St. Margaret Mary
Today's

Meditation

"Like a child who fears no danger in his father's protecting arms, we must cast ourselves into the arms of our Heavenly Father, confident that those Hands which sustain the heavens are all powerful to supply our necessities, to uphold us in temptation, and to turn all things to our profit. And why should we not have confidence in God? Is He not the most powerful as well as the most tender of fathers? … Do not dwell upon your unworthiness or your failings, but raise your eyes to God and consider the infinite goodness and mercy with which He deigns to apply a remedy to all our miseries. Reflect upon the truth of His words, for He has promised to help and comfort all who humbly and confidently invoke His sacred name. Consider also the innumerable benefits which you have hitherto received from His paternal hand, and let His bounty in the past inspire you to trust the future to Him with renewed hope. Above all, consider the merits and sufferings of Christ, which are our principal title to God's grace and mercy, and which form the treasure whence the Church supplies the necessities of her children. It was from a confidence inspired by such motives that the saints drew that strength which rendered them as firm as Mount Sion, and established them in the holy city whence they never could be moved. (Cf. Ps.124:1)."
—Venerable Louis of Grenada, p. 404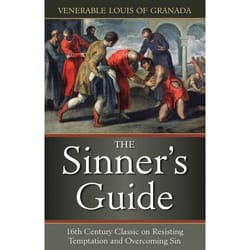 Daily

Verse
"Then they will hand you over to persecution, and they will kill you. You will be hated by all nations because of my name. And then many will be led into sin; they will betray and hate one another. Many false prophets will arise and deceive many; and because of the increase of evildoing, the love of many will grow cold. But the one who perseveres to the end will be saved. And this gospel of the kingdom will be preached throughout the world as a witness to all nations, and then the end will come." Matthew 24:9-14
St. Margaret Mary
Saint of the Day
St. Margaret Mary Alacoque (1647-1690) was born in France to a virtuous and distinguished family. As a child she showed great devotion to Jesus in the Blessed Sacrament, and by the age of 9 was practicing severe penances. In her childhood she became sick with rheumatic fever and was confined to bed for four years. She made a vow to the Blessed Virgin to consecrate herself to the religious life, after which she was instantly healed. She often had visions of Jesus, which she thought was a normal experience in the spiritual life. When she turned 17 her mother insisted that she establish a place for herself in the world. Margaret imagined that her childhood vow was not binding, and persuaded herself that she could serve God while living at home and continuing her penances and charity to the poor. She then joined her brothers at dances and began considering marriage. One day, upon returning home from a carnival ball, Jesus appeared to her and reproached her for her infidelity, reminding her of her promise. Margaret then entered a Visitation convent at the age of 24. Jesus appeared to her frequently, and entrusted to her the mission of establishing devotion to his Sacred Heart during a time when religion in France had grown rigorous and cold. Because of her visions she was greatly persecuted by those around her, until her virtue under suffering won over her enemies. Her visions were determined to be genuine and officially recognized by the Catholic Church 75 years after her death. Her feast day is October 16th.
Find a Devotional for this Saint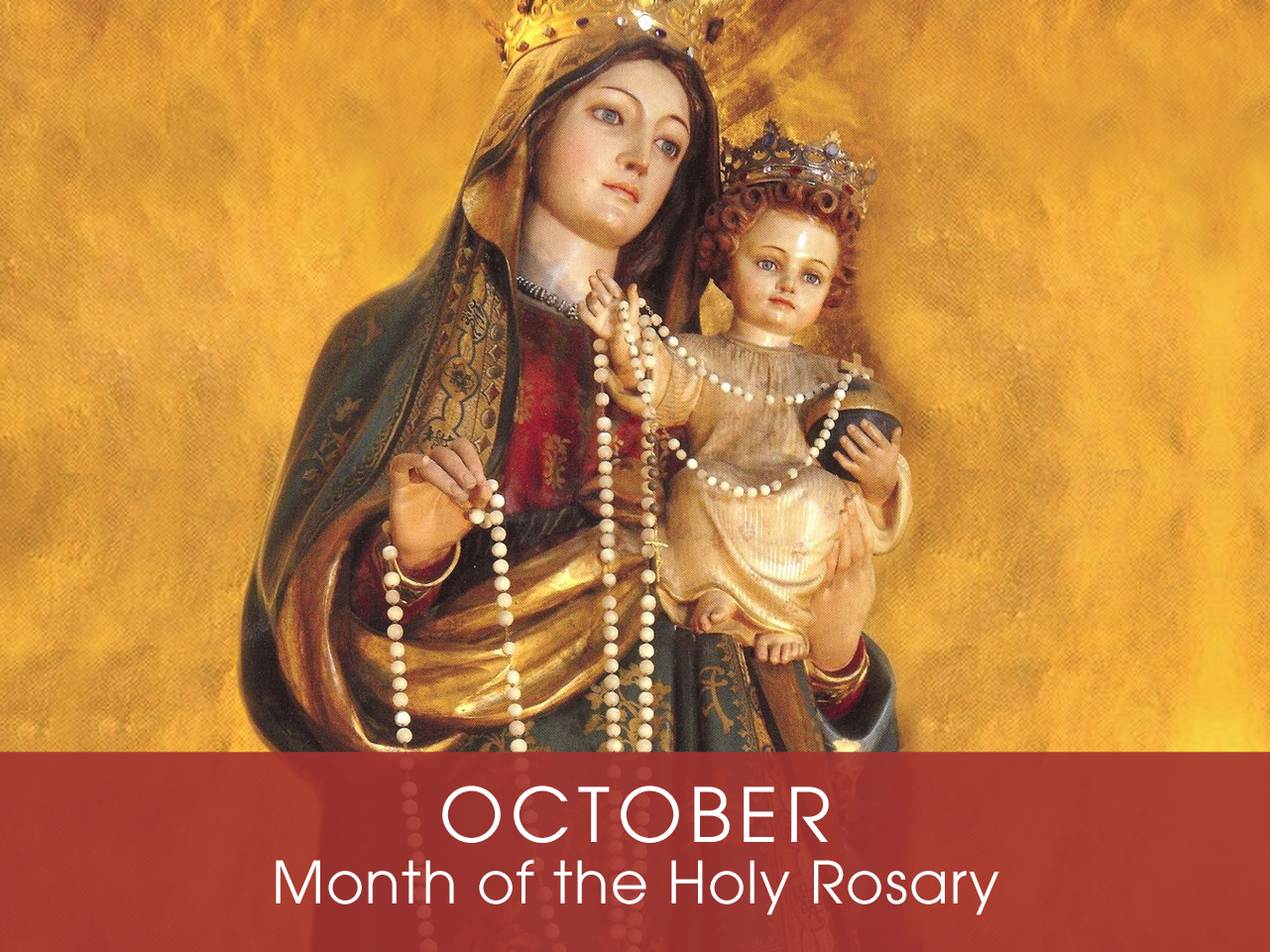 Month of the

Holy Rosary
Devotion of the Month
The Catholic Church designates October as the Month of the Holy Rosary. During this month the faithful venerate the Blessed Virgin Mary especially under her title of Our Lady of the Rosary, and make special effort to honor the Holy Rosary with group recitations and rosary processions. St. Dominic de Guzman, the founder of the Order of Preachers, is the saint to whom Our Lady famously appeared and gave the prayers of the Holy Rosary to assist him as a spiritual weapon in combating heresy and leading souls back to the one, true Catholic faith.
Find a Devotional or Sacramental
Daily Prayers
Prayer for the Dead
In your hands, O Lord, we humbly entrust our brothers and sisters.
In this life you embraced them with your tender love;
deliver them now from every evil and bid them eternal rest.
The old order has passed away: welcome them into paradise,
where there will be no sorrow, no weeping or pain,
but fullness of peace and joy with your Son and the Holy
Spirit forever and ever. Amen.
Prayer of Spiritual Communion
My Jesus, I believe that You are present in the most Blessed Sacrament. I love You above all things and I desire to receive You into my soul. Since I cannot now receive You sacramentally, come at least spiritually into my heart. I embrace You as if You were already there, and unite myself wholly to You. Never permit me to be separated from You. Amen.
Prayer for the Holy Father
Almighty and everlasting God, have mercy upon Thy servant, Pope Francis, our Supreme Pontiff, and direct him, according to Thy loving kindness, in the way of eternal salvation; that, of Thy gift, he may ever desire that which is pleasing unto Thee and may accomplish it with all his might. Through Christ Our Lord. Amen. Our Father. Hail Mary.