"The secret of happiness is to live moment by moment and to thank God for what He is sending us every day in His goodness." St. Gianna Molla
Today's

Meditation

"When a trial is sent to us, it is more difficult than at other times to know how to be thankful to God. We need to acquire sufficient supernatural strength in order to believe that God remains a Father when He makes us feel the weight of the Cross. Behind the suffering that occupies the foreground, we must learn to discover the heart of the One who, by this trial, wishes either to make us grow more spiritually, to permit us to expiate our sins, or to identify us more with His divine Son and to make us participate more fully in the Redemption."
—Raoul Lus, S.J., p. 11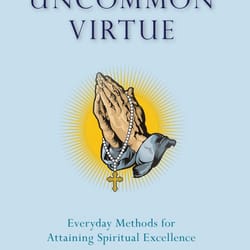 Daily

Verse
"For it is better to suffer for doing good, if that be the will of God, than for doing evil. For Christ also suffered for sins once, the righteous for the sake of the unrighteous, that he might lead you to God." 1 Peter 3:17-18a
St. Isaac Jogues
Saint of the Day
St. Isaac Jogues (1607–1646) was born in France to a middle-class family, and at the age of 17 entered a Jesuit seminary where he displayed a talent for writing and teaching. He was ordained in January of 1636 at the age of 29, and three months later was sent as a missionary priest to the rugged wilderness of New France (now Canada) to work among the Huron and Algonquin Native American tribes. Despite the hardship of life in the wilderness, Isaac experienced great spiritual joy in his mission. One day, six years into his work, he was captured by a Mohawk-Iroquois war party. He was enslaved and ritually tortured, in addition to being malnourished and inadequately clothed. His hands were severely mutilated and many of his fingers destroyed, which prevented his ability to say Mass. He continued to preach the faith and was named Ondessonk, "the indomitable one," by his Mohawk captors. After over a year in captivity he escaped with the help of Dutch settlers. He went back to France where he was honored as a "living martyr." He obtained special permission from the pope to say Mass with his mutilated hands. Instead of continuing his life in peace, St. Isaac was zealous to return to his mission field. He returned to New France, and by that time a peace treaty was arranged between the warring native tribes allowing him to work among the Mohawks. However, when they suffered a crisis of crop failure and epidemic disease, the Mohawks blamed the Christians for sorcery and attacked the settlers. St. Isaac Jogues died after being tomahawked in the head, and his body was thrown into the Mohawk River. He is the patron of the Americas and Canada. Isaac Jogues earned the name "Apostle of the Mohawks" for his work. New York state's first Catholic baptismal record was due to his priestly ministry. He and his companions were the first martyrs of the North American continent officially recognized by the Church. His feast day is October 19th.
Find a Devotional for this Saint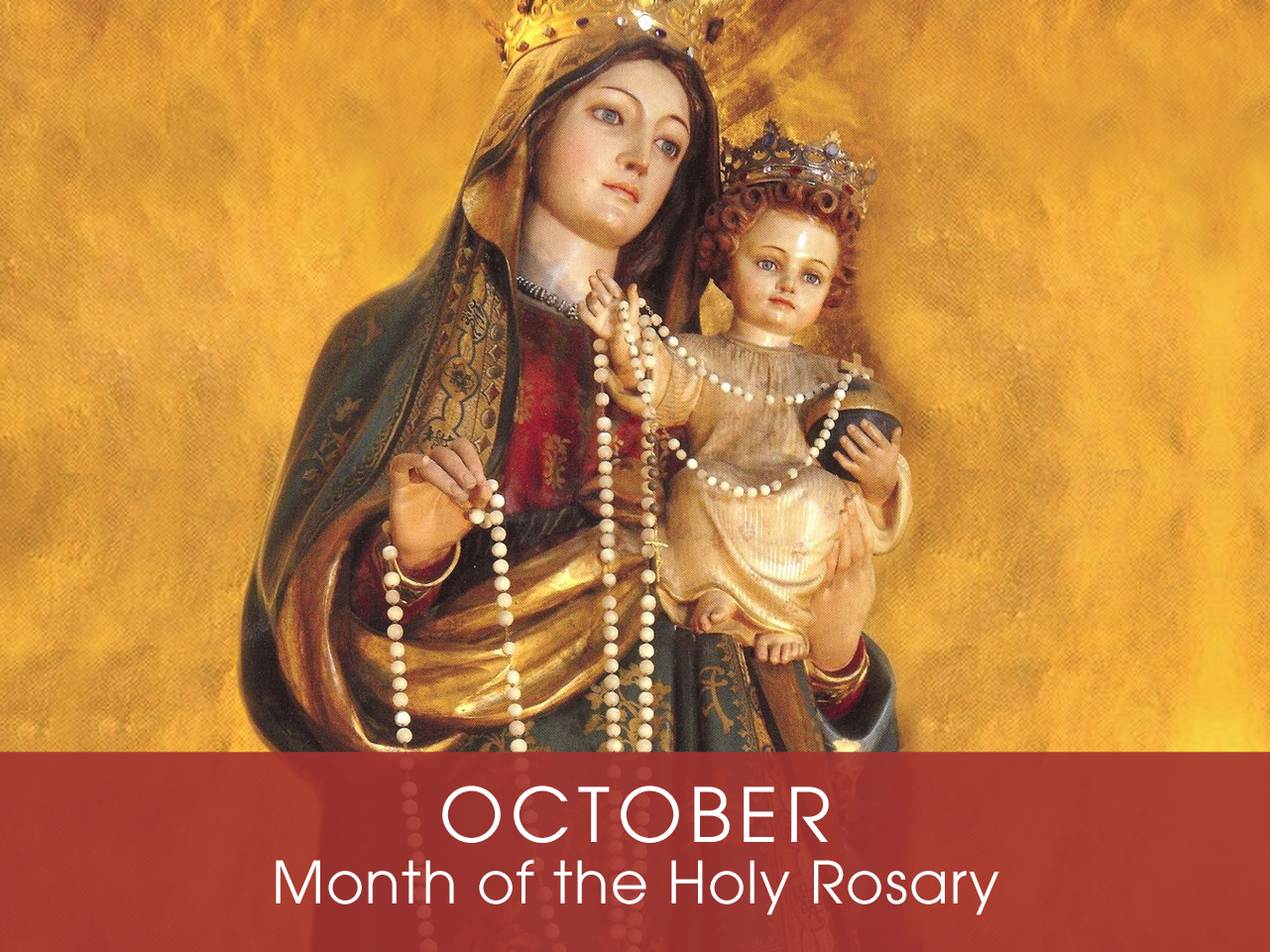 Month of the

Holy Rosary
Devotion of the Month
The Catholic Church designates October as the Month of the Holy Rosary. During this month the faithful venerate the Blessed Virgin Mary especially under her title of Our Lady of the Rosary, and make special effort to honor the Holy Rosary with group recitations and rosary processions. St. Dominic de Guzman, the founder of the Order of Preachers, is the saint to whom Our Lady famously appeared and gave the prayers of the Holy Rosary to assist him as a spiritual weapon in combating heresy and leading souls back to the one, true Catholic faith.
Find a Devotional or Sacramental
Daily Prayers
Prayer for the Dead
In your hands, O Lord, we humbly entrust our brothers and sisters.
In this life you embraced them with your tender love;
deliver them now from every evil and bid them eternal rest.
The old order has passed away: welcome them into paradise,
where there will be no sorrow, no weeping or pain,
but fullness of peace and joy with your Son and the Holy
Spirit forever and ever. Amen.
Prayer of Spiritual Communion
My Jesus, I believe that You are present in the most Blessed Sacrament. I love You above all things and I desire to receive You into my soul. Since I cannot now receive You sacramentally, come at least spiritually into my heart. I embrace You as if You were already there, and unite myself wholly to You. Never permit me to be separated from You. Amen.
Prayer for the Holy Father
Almighty and everlasting God, have mercy upon Thy servant, Pope Francis, our Supreme Pontiff, and direct him, according to Thy loving kindness, in the way of eternal salvation; that, of Thy gift, he may ever desire that which is pleasing unto Thee and may accomplish it with all his might. Through Christ Our Lord. Amen. Our Father. Hail Mary.