"Build an oratory within yourself, and there have Jesus on the altar of your heart. Speak to Him often while you are doing your work. Speak to Him of His holy love, of His holy sufferings and of the sorrows of most holy Mary." St Paul of the Cross
Today's

Meditation

"Whoever confesses his sins … is already working with God. God indicts your sins; if you also indict them, you are joined with God. Man and sinner are, so to speak, two realities: when you hear 'man' – this is what God has made; when you hear 'sinner' – this is what man himself has made. Destroy what you have made, so that God may save what he has made … When you begin to abhor what you have made, it is then that your good works are beginning, since you are accusing yourself of your evil works. The beginning of good works is the confession of evil works. You do the truth and come to the light."
—The Catechism of the Catholic Church, 1458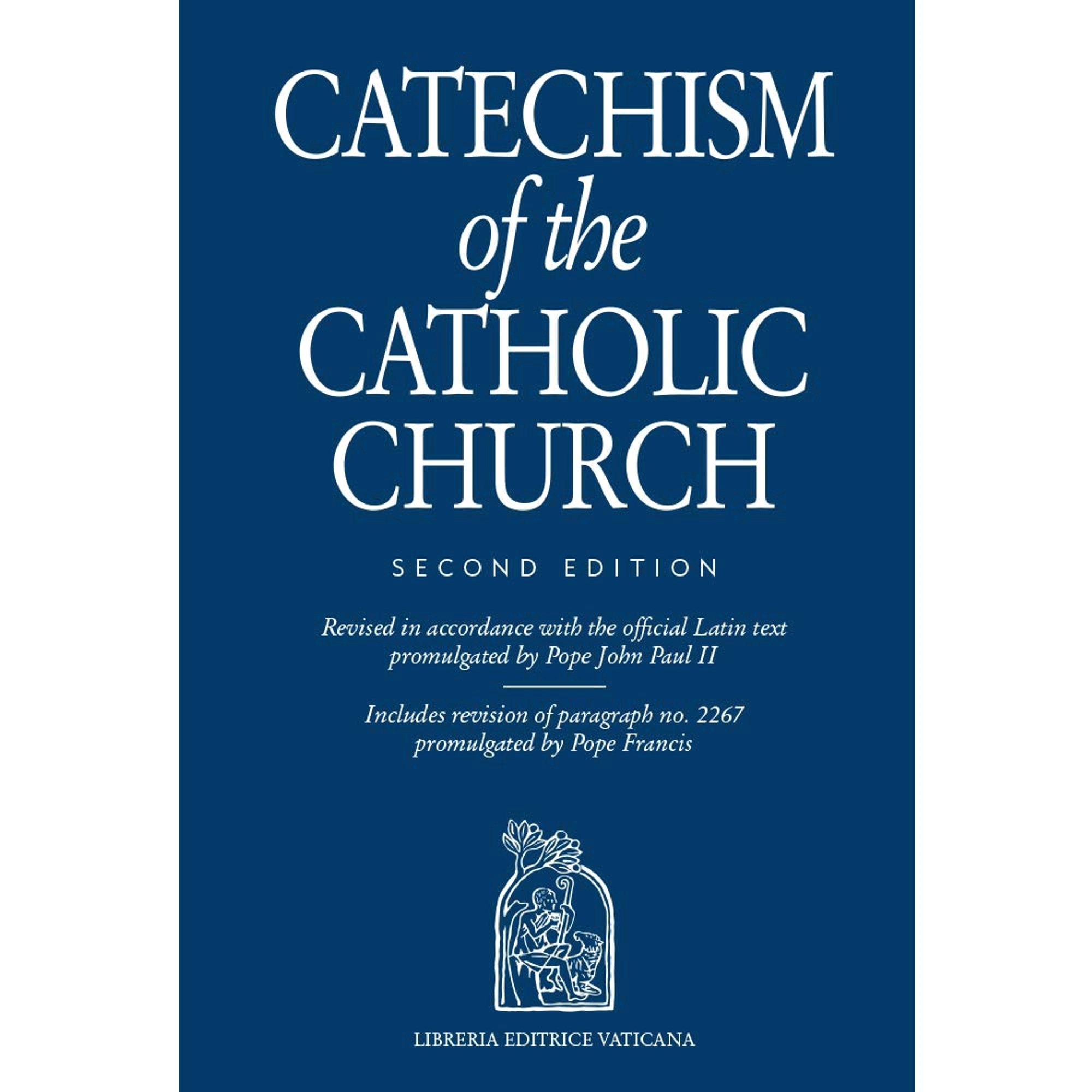 Daily

Verse
"Cast away from you all the transgressions which you have committed against me, and get yourselves a new heart and a new spirit! Why will you die, O house of Israel? For I have no pleasure in the death of any one, says the Lord God; so turn, and live." Ezekiel 18:31-32
St. Paul of the Cross
Saint of the Day
St. Paul of the Cross (1694–1775) was born near Turin, Italy, the second of sixteen children—only six of whom survived infancy. His devout parents ensured his strong religious upbringing. In his childhood Paul went to daily Mass, spent much time before the Blessed Sacrament, and attended to his studies. He taught catechism in the local churches before experiencing a deep religious conversion at the age of 19 through the writings of St. Francis de Sales. After a brief stint as a soldier and declining an offer for a good marriage, at the age of 26 he learned through prayer that God was calling him to found a new religious order which came to be known as the Congregation of the Passion, or the Passionists. He was instructed in a vision as to what the new habit of his order should look like: a black tunic bearing a heart surmounted by a white cross, with the words "Passion of Jesus Christ" written inside the heart. To the religious vows of poverty, chastity, and obedience he added a fourth: to spread devotion to Christ's Passion among the faithful. His mission was to ignite a love for Jesus in the hearts of the faithful at a time when many saw Him only as a great moral teacher. St. Paul of the Cross was one of the most powerful preachers of his day, as well as a mystic, and he was known to bring even the most hardened sinners to tears. He also took special care of the sick, poor, and suffering. His feast day is October 20th.
Find a Devotional for this Saint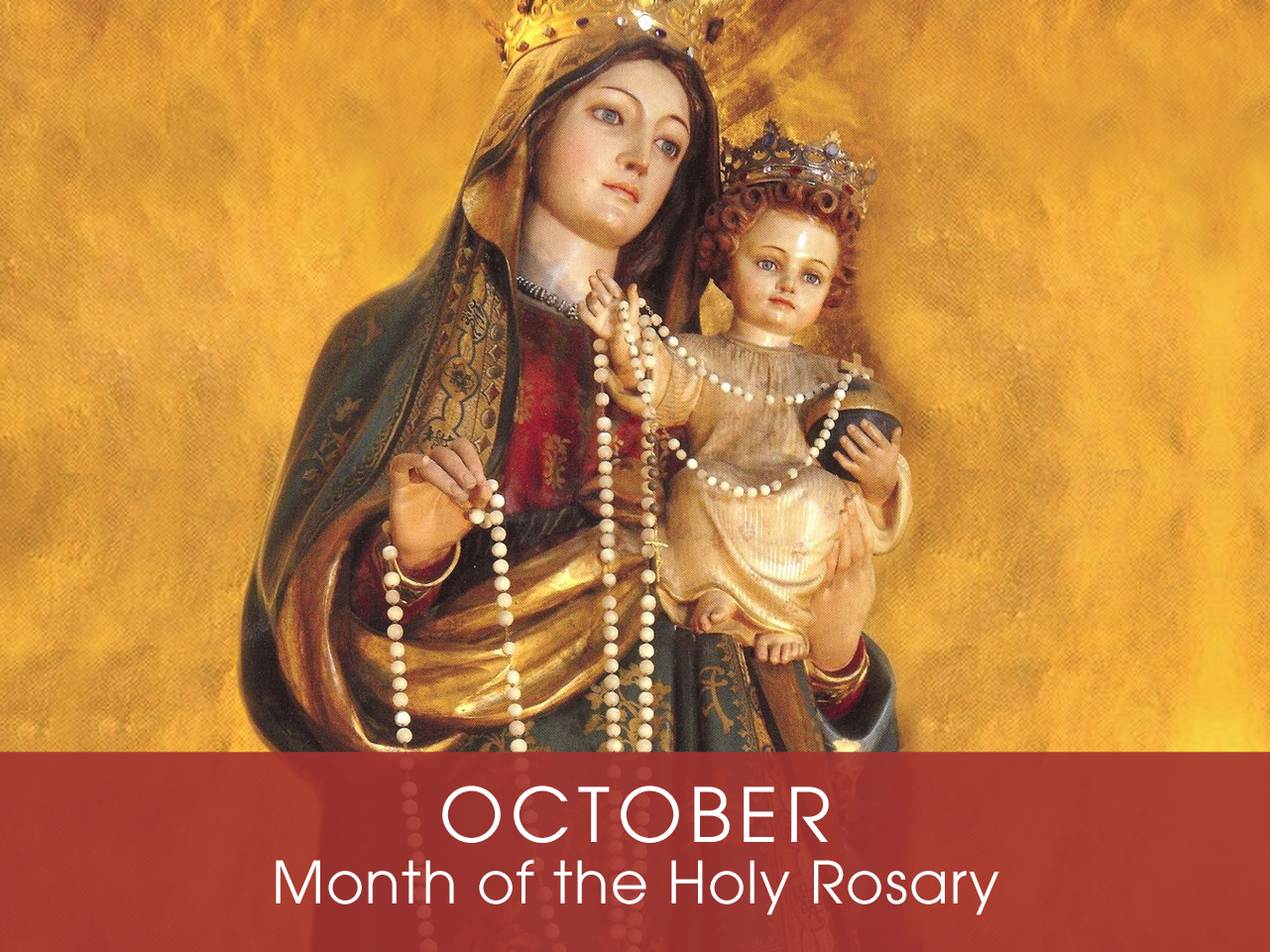 Month of the

Holy Rosary
Devotion of the Month
The Catholic Church designates October as the Month of the Holy Rosary. During this month the faithful venerate the Blessed Virgin Mary especially under her title of Our Lady of the Rosary, and make special effort to honor the Holy Rosary with group recitations and rosary processions. St. Dominic de Guzman, the founder of the Order of Preachers, is the saint to whom Our Lady famously appeared and gave the prayers of the Holy Rosary to assist him as a spiritual weapon in combating heresy and leading souls back to the one, true Catholic faith.
Find a Devotional or Sacramental
Daily Prayers
Prayer for the Dead
In your hands, O Lord, we humbly entrust our brothers and sisters.
In this life you embraced them with your tender love;
deliver them now from every evil and bid them eternal rest.
The old order has passed away: welcome them into paradise,
where there will be no sorrow, no weeping or pain,
but fullness of peace and joy with your Son and the Holy
Spirit forever and ever. Amen.
Prayer of Spiritual Communion
My Jesus, I believe that You are present in the most Blessed Sacrament. I love You above all things and I desire to receive You into my soul. Since I cannot now receive You sacramentally, come at least spiritually into my heart. I embrace You as if You were already there, and unite myself wholly to You. Never permit me to be separated from You. Amen.
Prayer for the Holy Father
Almighty and everlasting God, have mercy upon Thy servant, Pope Francis, our Supreme Pontiff, and direct him, according to Thy loving kindness, in the way of eternal salvation; that, of Thy gift, he may ever desire that which is pleasing unto Thee and may accomplish it with all his might. Through Christ Our Lord. Amen. Our Father. Hail Mary.