"It is not lengthy prayers, but generous deeds that touch God's heart." St. Arnold Janssen
Today's

Meditation

"Unless someone instructs us as adults, our mental prayer is likely to be a rambling monologue about our day or a list of petitions. It's no wonder that so few of us find joy in this type of prayer or persevere in it. The Contemplative Rosary can help us here. Simply put, we should not pray the Rosary instead of spending time in metal prayer alone. Instead, The Contemplative Rosary teaches us how to meditate on the powerful images and truths revealed by the Holy Spirit in Sacred Scripture, so we can then employ a similar meditation in our time of mental prayer. Such meditation is a favorite mental prayer of the saints."
—Dan Burke and Connie Rossini, p.26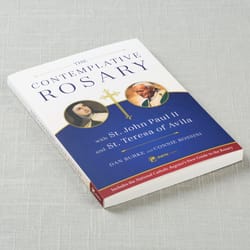 Daily

Verse
"Therefore, put on the armor of God, that you may be able to resist on the evil day and, having done everything, to hold your ground." Ephesians 6:13
St. Ursula & Her 11,000 Companions
Saint of the Day
St. Ursula (4th c.) was a pious Christian princess from Britain, perhaps Wales. According to the 13th century Golden Legend she set sail and embarked on a pilgrimage to Rome with a large court of handmaids prior to settling in what is today western France, where she was to be joined in marriage to a local governor. Along her pilgrimage route she attracted many followers who were influenced by her holy example. On the return journey St. Ursula and her traveling maidens fell into the hands of the Huns, violent nomads from the East, who had invaded large swaths of Europe. St. Ursula and her company of virgins and other followers, which numbered 11,000, were tortured in an effort to have them renounce their faith. Steadfastly refusing, they were massacred in Cologne, Germany and buried together in a mass grave over which was built the Basilica of St. Ursula. Due to the varying accounts of her martyrdom and the difficulty of separating fact from legend, her feast day was suppressed in modern times. St. Ursula is the patroness of the Ursulines, a female religious order founded in 1535 by St. Angela Merici for the education of young girls. St. Ursula is also the patron of students, teachers, Catholic education, and of a holy death. Her feast day is October 21st.
Find a Devotional for this Saint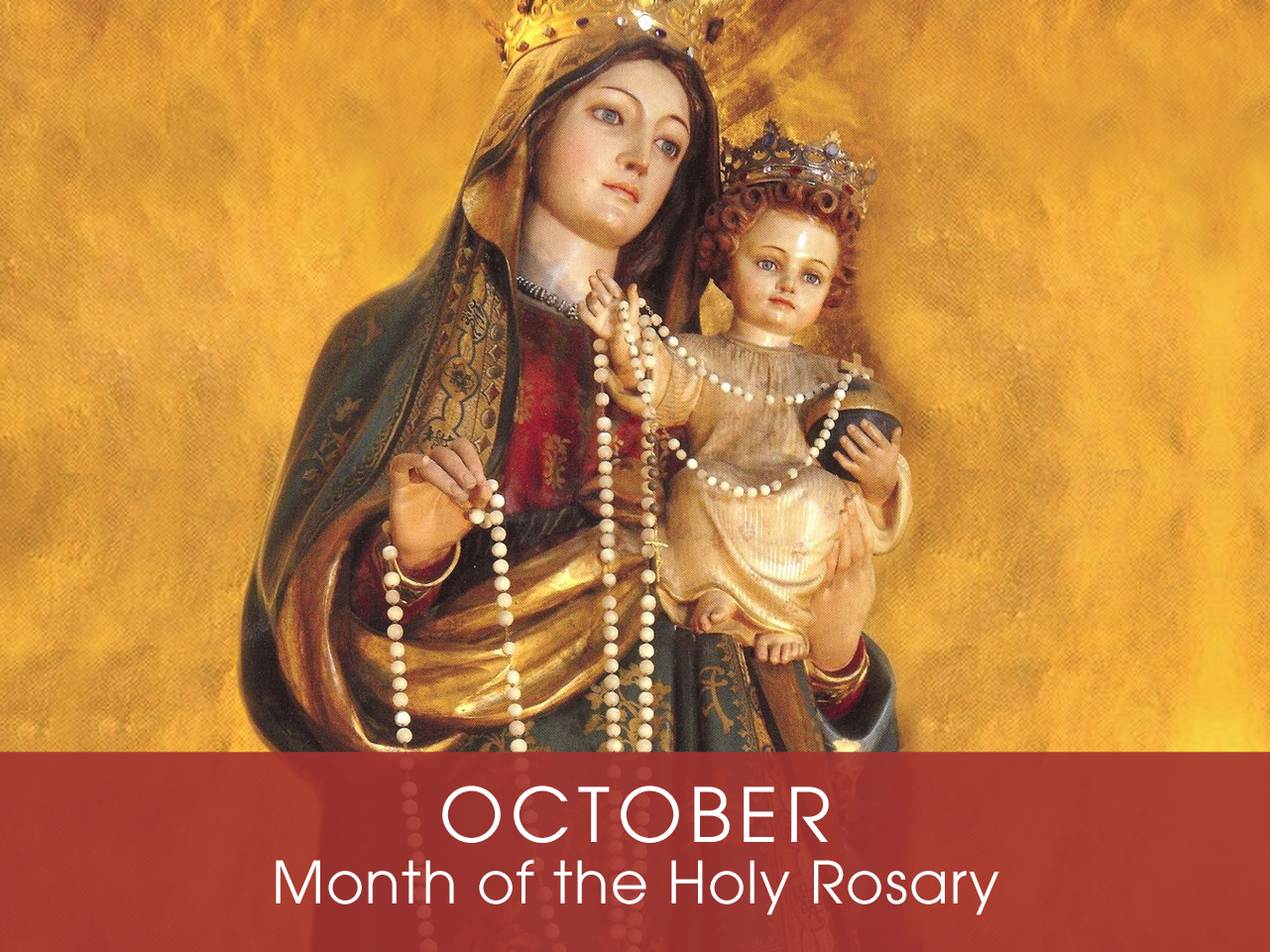 Month of the

Holy Rosary
Devotion of the Month
The Catholic Church designates October as the Month of the Holy Rosary. During this month the faithful venerate the Blessed Virgin Mary especially under her title of Our Lady of the Rosary, and make special effort to honor the Holy Rosary with group recitations and rosary processions. St. Dominic de Guzman, the founder of the Order of Preachers, is the saint to whom Our Lady famously appeared and gave the prayers of the Holy Rosary to assist him as a spiritual weapon in combating heresy and leading souls back to the one, true Catholic faith.
Find a Devotional or Sacramental
Daily Prayers
Prayer for the Dead
In your hands, O Lord, we humbly entrust our brothers and sisters.
In this life you embraced them with your tender love;
deliver them now from every evil and bid them eternal rest.
The old order has passed away: welcome them into paradise,
where there will be no sorrow, no weeping or pain,
but fullness of peace and joy with your Son and the Holy
Spirit forever and ever. Amen.
Prayer of Spiritual Communion
My Jesus, I believe that You are present in the most Blessed Sacrament. I love You above all things and I desire to receive You into my soul. Since I cannot now receive You sacramentally, come at least spiritually into my heart. I embrace You as if You were already there, and unite myself wholly to You. Never permit me to be separated from You. Amen.
Prayer for the Holy Father
Almighty and everlasting God, have mercy upon Thy servant, Pope Francis, our Supreme Pontiff, and direct him, according to Thy loving kindness, in the way of eternal salvation; that, of Thy gift, he may ever desire that which is pleasing unto Thee and may accomplish it with all his might. Through Christ Our Lord. Amen. Our Father. Hail Mary.