"Only in Christ can men and women find answers to the ultimate questions that trouble them. Only in Christ can they fully understand their dignity as persons created and loved by God." Pope St. John Paul II
Today's

Meditation

"And so, in the redemptive economy of grace, brought about through the action of the Holy Spirit, there is a unique correspondence between the moment of the Incarnation of the Word and the moment of the birth of the Church. The person who links these two moments is Mary: Mary at Nazareth and Mary in the Upper Room at Jerusalem. In both cases her discreet yet essential presence indicates the path of 'birth from the Holy Spirit'. Thus she who is present in the mystery of Christ as Mother becomes—by the will of the Son and the power of the Holy Spirit—present in the mystery of the Church. In the Church too she continues to be a maternal presence, as is shown by the words spoken from the Cross: 'Woman, behold your son!'; 'Behold your mother.'"
—Pope St. John Paul II, p. 94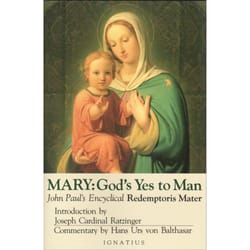 Daily

Verse
"We belong to God, and anyone who knows God listens to us, while anyone who does not belong to God refuses to hear us. This is how we know the spirit of truth and the spirit of deceit." 1 John 4:6
Pope Saint John Paul II
Saint of the Day
Pope St. John Paul II (1920–2005) was born in Poland and was a vibrant, athletic, and intelligent child. His deeply religious father played an important role in his spiritual formation after his mother's death when he was 8 years old. He studied literature, poetry, and theater before his studies were interrupted by the Nazi invasion of Poland in 1939. He answered the call to the priesthood, and after entering a clandestine seminary was ordained in 1946. He completed his doctoral studies in Rome and returned to Poland where he ministered in a special way to young people. He was ordained a bishop in 1958 and attended the Second Vatican Council in 1962. He is well known for his leadership in encouraging a spiritual and cultural resistance to the Communist occupation of Poland. He was elected Supreme Pontiff in 1978, the first non-Italian pope in over 450 years, and had the second-longest pontificate in history. He was a remarkable theologian and philosopher and a guardian of orthodoxy. During his time as Holy Father he gave a multitude of important contributions to the Church including his teaching on the Theology of the Body, his emphasis on the Universal Call to Holiness, and his strong devotion to the Virgin Mary. He is also known as the "Pope of the Family." During his pontificate he beatified 1338 people and canonized 482 saints. He also visited 129 countries, making him one of the most well-traveled world leaders in history. He was canonized by Pope Francis in 2014. His feast day is October 22nd.
Find a Devotional for this Saint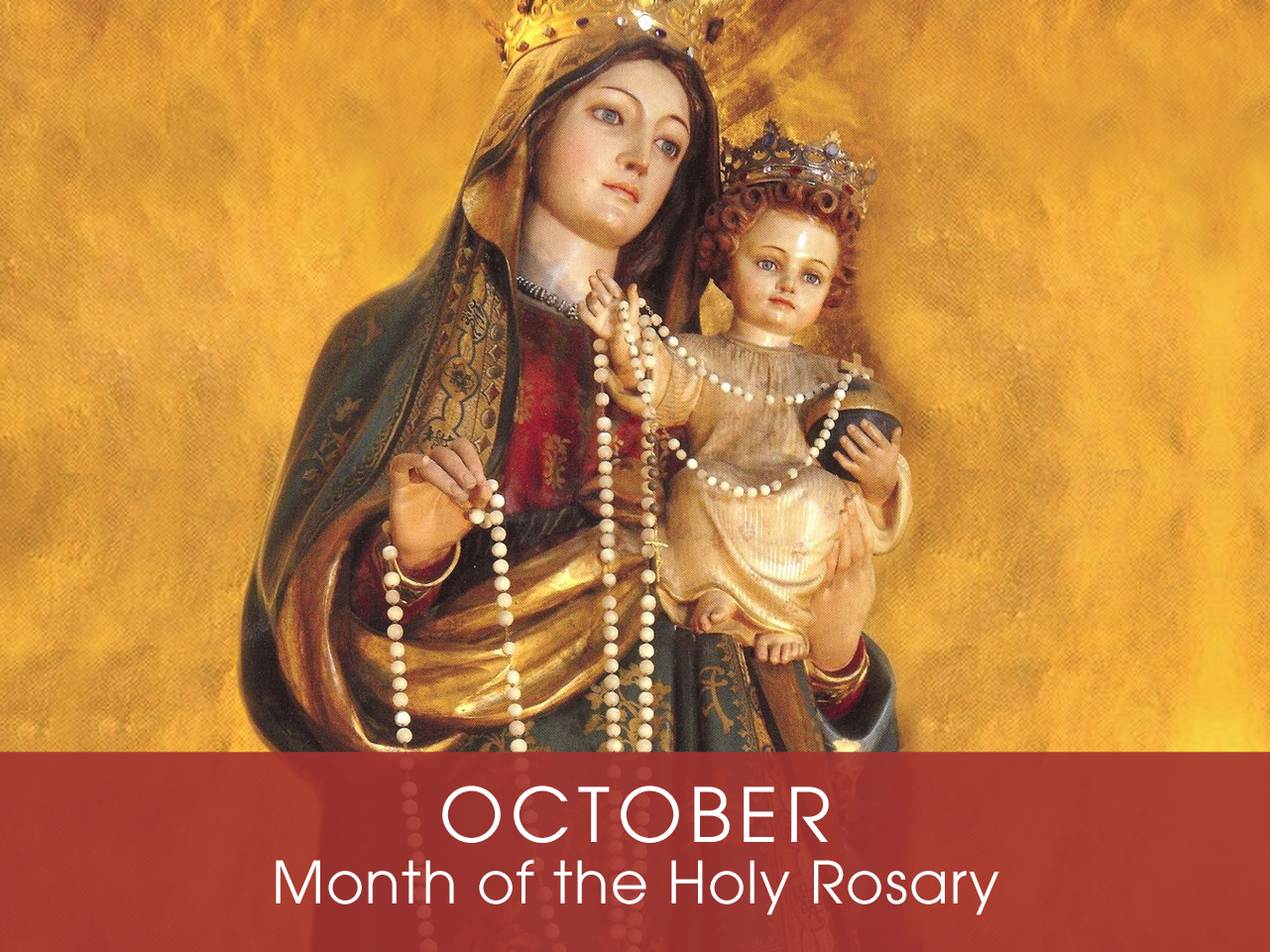 Month of the

Holy Rosary
Devotion of the Month
The Catholic Church designates October as the Month of the Holy Rosary. During this month the faithful venerate the Blessed Virgin Mary especially under her title of Our Lady of the Rosary, and make special effort to honor the Holy Rosary with group recitations and rosary processions. St. Dominic de Guzman, the founder of the Order of Preachers, is the saint to whom Our Lady famously appeared and gave the prayers of the Holy Rosary to assist him as a spiritual weapon in combating heresy and leading souls back to the one, true Catholic faith.
Find a Devotional or Sacramental
Daily Prayers
Prayer for the Dead
In your hands, O Lord, we humbly entrust our brothers and sisters.
In this life you embraced them with your tender love;
deliver them now from every evil and bid them eternal rest.
The old order has passed away: welcome them into paradise,
where there will be no sorrow, no weeping or pain,
but fullness of peace and joy with your Son and the Holy
Spirit forever and ever. Amen.
Prayer of Spiritual Communion
My Jesus, I believe that You are present in the most Blessed Sacrament. I love You above all things and I desire to receive You into my soul. Since I cannot now receive You sacramentally, come at least spiritually into my heart. I embrace You as if You were already there, and unite myself wholly to You. Never permit me to be separated from You. Amen.
Prayer for the Holy Father
Almighty and everlasting God, have mercy upon Thy servant, Pope Francis, our Supreme Pontiff, and direct him, according to Thy loving kindness, in the way of eternal salvation; that, of Thy gift, he may ever desire that which is pleasing unto Thee and may accomplish it with all his might. Through Christ Our Lord. Amen. Our Father. Hail Mary.