"Humility, obedience, meekness, and love are the virtues that shine through the Cross and the Blessed Sacrament of the Altar. O my Jesus, help me imitate you!" St. Anthony Mary Claret
Today's

Meditation

"In the old days, people demanded 'an eye for an eye and a tooth for a tooth,' and to repay evil for evil. Patience was not yet on the earth, because faith was not on the earth either. Of course, impatience made full use of the opportunities the Law gave it. That was easy when the Lord and Master of patience was not here. But now that he has come and put the grace of faith together with patience, we are no longer allowed to attack someone even with a word—not even to call someone a fool without facing the danger of judgment. The Law found more than it lost when Christ said, 'Love your enemies and pray for those who persecute you, so that you may be sons of your Father who is in heaven' (Matthew 5:44-45). This most important commandment summarizes in a word the universal discipline of patience, since it does not allow us to do evil even to people who deserve it."
—Tertullian, p. 104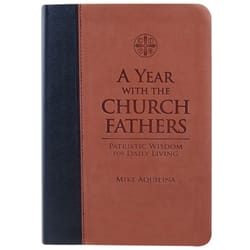 Daily

Verse
"For he will give his angels charge of you to guard you in all your ways. On their hands they will bear you up, lest you dash your foot against a stone." Psalm 91:11-12
St. Anthony Mary Claret
Saint of the Day
St. Anthony Mary Claret (1807–1870) was born in Spain, the fifth of eleven children, the same year Napoleon invaded the country. He took up his father's trade of weaving before entering the priesthood. He served as a parish priest with a missionary's zeal for the salvation of souls. He often preached multiple sermons in a single day, traveled to preach parish missions and retreats for the clergy, and heard confessions for hours on end. His labors were rewarded by many people returning to a fervent practice of the Catholic faith, especially as a result of his meek and gentle manner. He was made Archbishop of Santiago and sent to Cuba from 1849-1857. His great reforms of the neglected diocese, both ecclesiastically and socially, were so sweeping and effective that his life was threatened. He was recalled back to Spain as confessor to the queen, where his tireless and fruitful priestly work continued. To increase his apostolic efforts he founded the Missionary Sons of the Immaculate Heart of Mary, known today as the Claretians. He also founded a major Catholic publisher in Spain, and wrote or published hundreds of books. He was so opposed in his efforts that he was severely persecuted and eventually exiled to Paris, along with the Spanish queen, by revolutionary enemies of religion. He took part in the First Vatican Council, his wisdom and sanctity being evident to all, before suffering a stroke and dying in exile in France. During his life St. Anthony Marie Claret had the gift of prophesy and reading of consciences, in addition to performing many miracles. A resplendent light was also observed to shine from his face as he offered the Holy Sacrifice of the Mass. His feast day is October 24th.
Find a Devotional for this Saint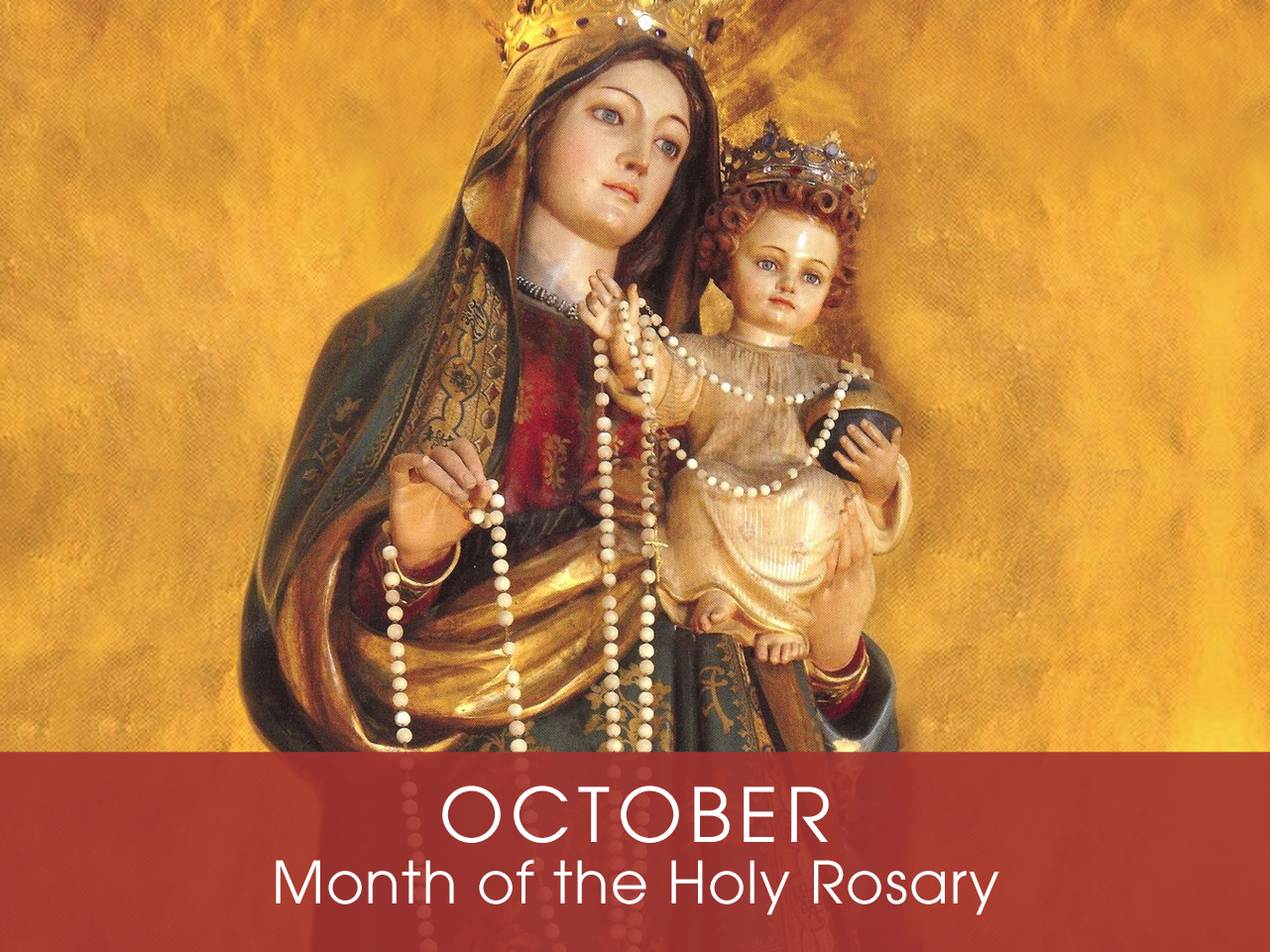 Month of the

Holy Rosary
Devotion of the Month
The Catholic Church designates October as the Month of the Holy Rosary. During this month the faithful venerate the Blessed Virgin Mary especially under her title of Our Lady of the Rosary, and make special effort to honor the Holy Rosary with group recitations and rosary processions. St. Dominic de Guzman, the founder of the Order of Preachers, is the saint to whom Our Lady famously appeared and gave the prayers of the Holy Rosary to assist him as a spiritual weapon in combating heresy and leading souls back to the one, true Catholic faith.
Find a Devotional or Sacramental
Daily Prayers
Prayer for the Dead
In your hands, O Lord, we humbly entrust our brothers and sisters.
In this life you embraced them with your tender love;
deliver them now from every evil and bid them eternal rest.
The old order has passed away: welcome them into paradise,
where there will be no sorrow, no weeping or pain,
but fullness of peace and joy with your Son and the Holy
Spirit forever and ever. Amen.
Prayer of Spiritual Communion
My Jesus, I believe that You are present in the most Blessed Sacrament. I love You above all things and I desire to receive You into my soul. Since I cannot now receive You sacramentally, come at least spiritually into my heart. I embrace You as if You were already there, and unite myself wholly to You. Never permit me to be separated from You. Amen.
Prayer for the Holy Father
Almighty and everlasting God, have mercy upon Thy servant, Pope Francis, our Supreme Pontiff, and direct him, according to Thy loving kindness, in the way of eternal salvation; that, of Thy gift, he may ever desire that which is pleasing unto Thee and may accomplish it with all his might. Through Christ Our Lord. Amen. Our Father. Hail Mary.