"Many live like angels in the midst of the world. Why not you?" St. Josemaria Escriva
Today's

Meditation

"Children copy their parents through watching them and talking to them, and they learn their own language through hearing them speak. An apprentice learns his trade through watching his master at work; in the very same way, the faithful members of the Confraternity of the Holy Rosary can become like their divine Master if they reverently study and imitate the virtues of Jesus Christ, which are shown in the mysteries of His life. They can do this with the help of His grace and through the intercession of His Blessed Mother."
–St. Louis Mary de Montfort, p.91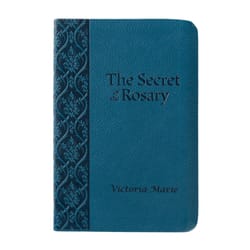 Daily

Verse
"Moreover I saw under the sun that in the place of justice, even there was wickedness, and in the place of righteousness, even there was wickedness. I said in my heart, God will judge the righteous and the wicked, for he has appointed a time for every matter, and for every work." Ecclesiastes 3:16-17
Sts. Crispin and Crispinian
Saint of the Day
Sts. Crispin and Crispinian (d. 286 A.D.) were brothers, believed to be twins, from a noble Roman family. They were Christians and went as missionaries into Gaul (present-day France). Taking the Apostle St. Paul as their example, they earned their living through a trade, dividing their time between ministry and work. Their craft was shoe-making, and because they asked little pay for their shoes they were loved and esteemed by all. Crispin and Crispinian used their work as an opportunity to share the Christian faith with the pagans they encountered, and many were converted through their witness. During the persecution of the Roman Emperor Diocletian they were denounced as Christians and brought before the co-emperor, Maximanus Herculius. The emperor tried to persuade them to abandon their faith with promises and threats, but to no effect. The brothers were then given over to the governor who was notorious for his cruelty. They were stretched on the rack, their flesh was cut, and awls were driven under their fingernails. They were then thrown into a river with a millstone tied to their necks, but they both miraculously survived and swam back to shore. They were caught and finally beheaded. Crispin and Crispinian are the patron saints of shoemakers, saddlers, and tanners. Their feast, known as St. Crispin's Day, is October 25th.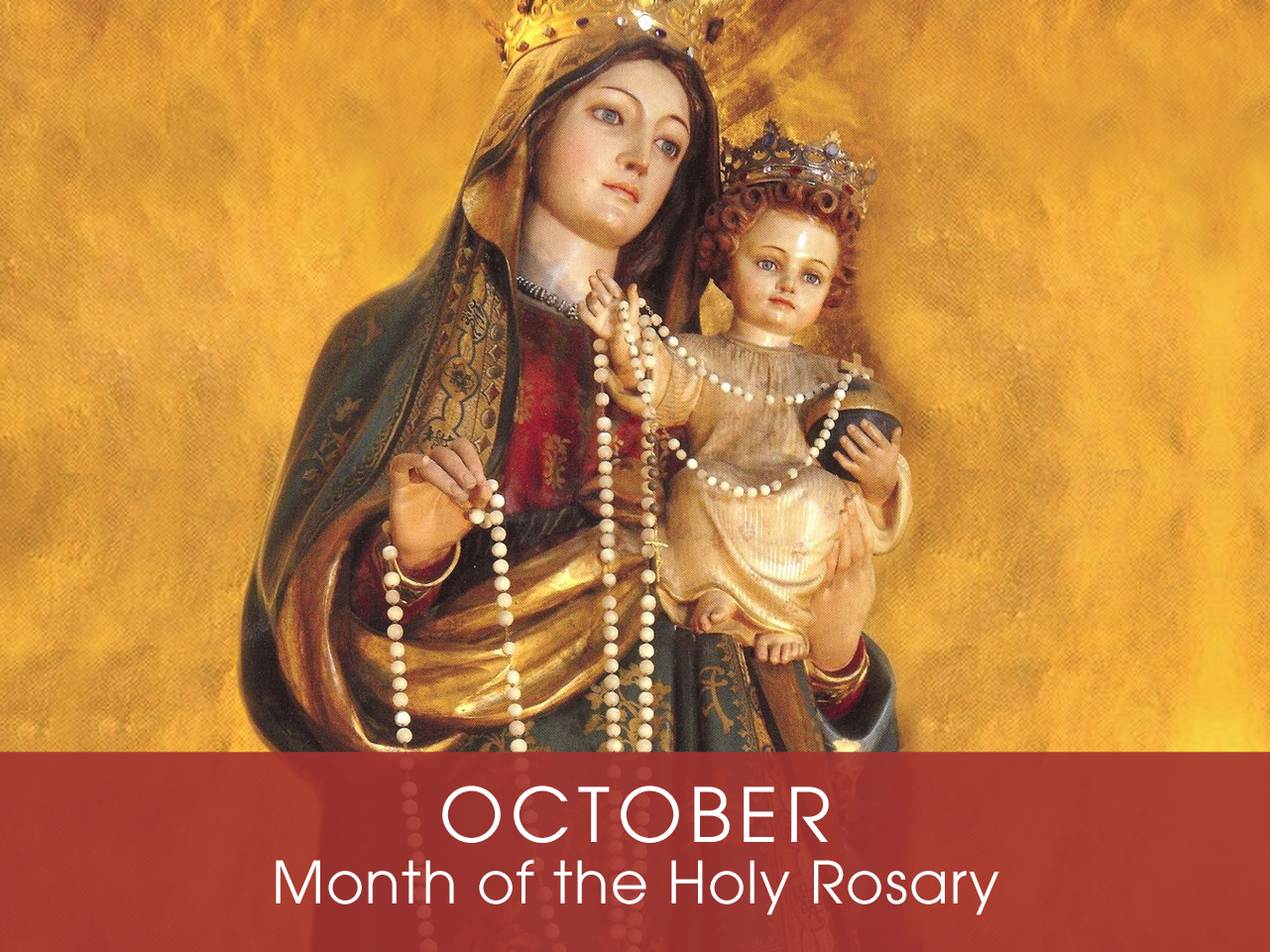 Month of the

Holy Rosary
Devotion of the Month
The Catholic Church designates October as the Month of the Holy Rosary. During this month the faithful venerate the Blessed Virgin Mary especially under her title of Our Lady of the Rosary, and make special effort to honor the Holy Rosary with group recitations and rosary processions. St. Dominic de Guzman, the founder of the Order of Preachers, is the saint to whom Our Lady famously appeared and gave the prayers of the Holy Rosary to assist him as a spiritual weapon in combating heresy and leading souls back to the one, true Catholic faith.
Find a Devotional or Sacramental
Daily Prayers
Prayer for the Dead
In your hands, O Lord, we humbly entrust our brothers and sisters.
In this life you embraced them with your tender love;
deliver them now from every evil and bid them eternal rest.
The old order has passed away: welcome them into paradise,
where there will be no sorrow, no weeping or pain,
but fullness of peace and joy with your Son and the Holy
Spirit forever and ever. Amen.
Prayer of Spiritual Communion
My Jesus, I believe that You are present in the most Blessed Sacrament. I love You above all things and I desire to receive You into my soul. Since I cannot now receive You sacramentally, come at least spiritually into my heart. I embrace You as if You were already there, and unite myself wholly to You. Never permit me to be separated from You. Amen.
Prayer for the Holy Father
Almighty and everlasting God, have mercy upon Thy servant, Pope Francis, our Supreme Pontiff, and direct him, according to Thy loving kindness, in the way of eternal salvation; that, of Thy gift, he may ever desire that which is pleasing unto Thee and may accomplish it with all his might. Through Christ Our Lord. Amen. Our Father. Hail Mary.