"The Holy Bible is like a mirror before our mind's eye. In it we see our inner face. From the Scriptures we can learn our spiritual deformities and beauties. And there too we discover the progress we are making and how far we are from perfection." Pope St Gregory the Great
Today's

Meditation

"Just as God's creature, the sun, is one and the same the world over, so also does the Church's preaching shine everywhere to enlighten all men who want to come to a knowledge of the truth. Now of those who speak with authority in the churches, no preacher however forceful will utter anything different—for no one is above the Master—nor will a less forceful preacher diminish what has been handed down. Since our faith is everywhere the same, no one who can say more augments it, nor can anyone who says less diminish it."
—St. Ignatius of Antioch, p. 194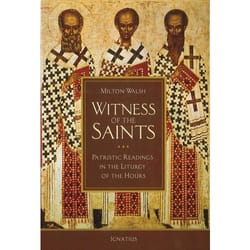 Daily

Verse
"To the one who is able to keep you from stumbling and to present you unblemished and exultant, in the presence of his glory, to the only God, our savior, through Jesus Christ our Lord be glory, majesty, power, and authority from ages past, now, and for ages to come. Amen." Jude 1:24-25
Sts. Simon & Jude Thaddeus
Saint of the Day
St. Jude Thaddeus (1st c.) was a blood relative of Jesus Christ and one of his Twelve Apostles. He was known for his preaching, healing, exorcisms, and his appearance was said to have closely matched that of Jesus'. He is the patron of impossible causes, desperate situations, and hospitals. He also wrote the book of the Bible that bears his name. St. Simon the Zealot (1st c.) was also one of Jesus' Twelve Apostles, but one of the most obscure. He earned his name for being zealous for the honor of Jesus, showing a holy indignation towards those who claimed Christ with their lips while dishonoring him with their manner of life. After the Ascension of Jesus, towards the end of his life, it is believed that St. Simon joined St. Jude to preach the Gospel in Persia, where they were both martyred in 65 A.D. St. Simon the Zealot and St. Jude Thaddeus share a feast day on October 28th.
See more about St. Simon.
See more about St. Jude.
Find a Devotional for this Saint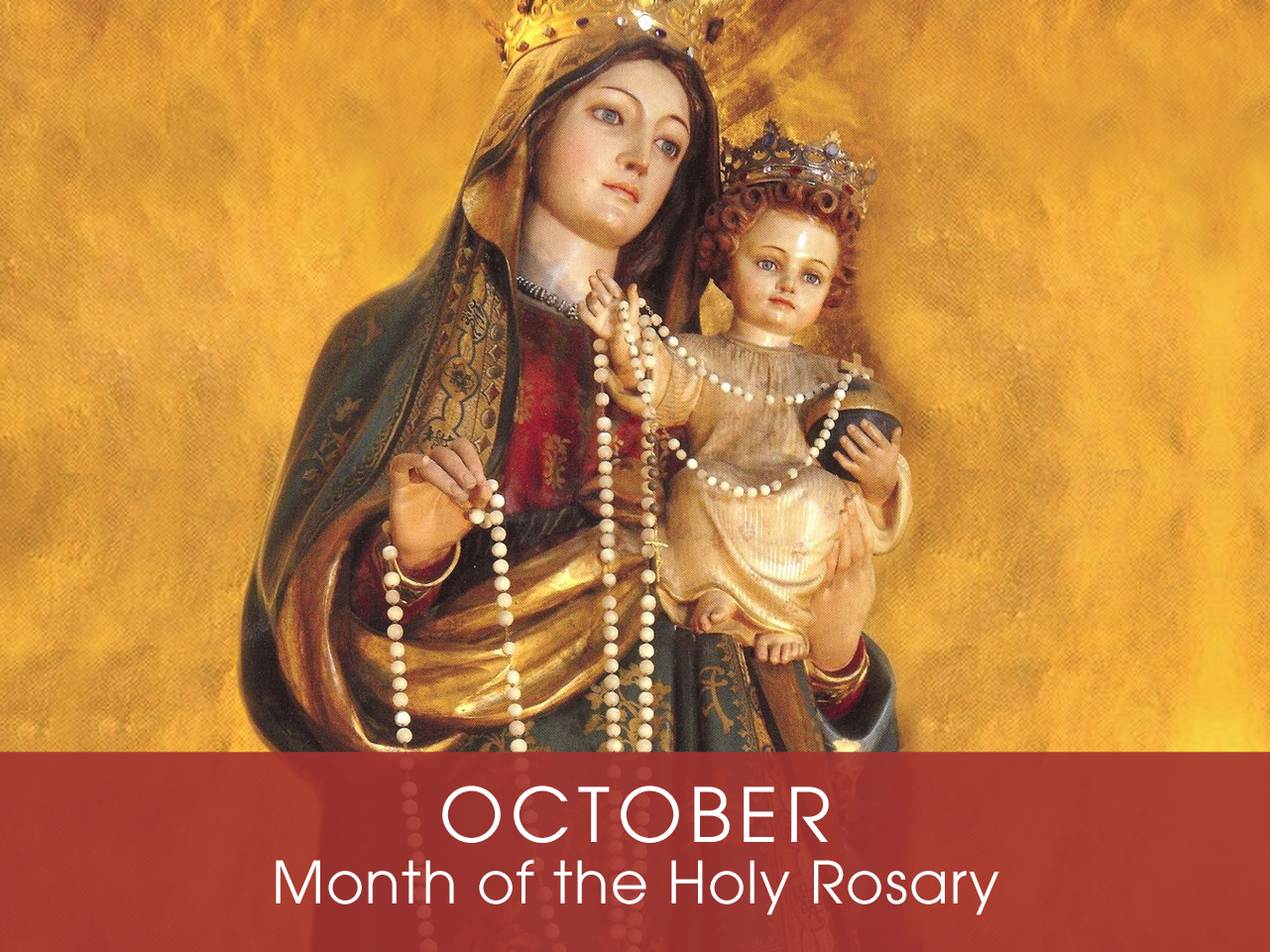 Month of the

Holy Rosary
Devotion of the Month
The Catholic Church designates October as the Month of the Holy Rosary. During this month the faithful venerate the Blessed Virgin Mary especially under her title of Our Lady of the Rosary, and make special effort to honor the Holy Rosary with group recitations and rosary processions. St. Dominic de Guzman, the founder of the Order of Preachers, is the saint to whom Our Lady famously appeared and gave the prayers of the Holy Rosary to assist him as a spiritual weapon in combating heresy and leading souls back to the one, true Catholic faith.
Find a Devotional or Sacramental
Daily Prayers
Prayer for the Dead
In your hands, O Lord, we humbly entrust our brothers and sisters.
In this life you embraced them with your tender love;
deliver them now from every evil and bid them eternal rest.
The old order has passed away: welcome them into paradise,
where there will be no sorrow, no weeping or pain,
but fullness of peace and joy with your Son and the Holy
Spirit forever and ever. Amen.
Prayer of Spiritual Communion
My Jesus, I believe that You are present in the most Blessed Sacrament. I love You above all things and I desire to receive You into my soul. Since I cannot now receive You sacramentally, come at least spiritually into my heart. I embrace You as if You were already there, and unite myself wholly to You. Never permit me to be separated from You. Amen.
Prayer for the Holy Father
Almighty and everlasting God, have mercy upon Thy servant, Pope Francis, our Supreme Pontiff, and direct him, according to Thy loving kindness, in the way of eternal salvation; that, of Thy gift, he may ever desire that which is pleasing unto Thee and may accomplish it with all his might. Through Christ Our Lord. Amen. Our Father. Hail Mary.