"Christ Himself is our mouth through which we speak to the Father, our eye through which we see the Father, our right hand through which we offer to the Father. Without His intercession neither we nor all the saints have anything with God." St. Ambrose
Today's

Meditation

"Let the sinner know that he will be tortured throughout all eternity, in those senses which he made use of to sin. I am writing this at the command of God, so that no soul may find an excuse by saying there is no hell, or that nobody has ever been there, and so no one can say what it is like. I, Sister Faustina, by the order of God, have visited the abysses of hell so that I might tell souls about it and testify to its existence."
—St. Faustina Kowalska (741)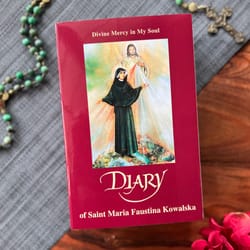 Daily

Verse
"Bless those who persecute [you], bless and do not curse them. Rejoice with those who rejoice, weep with those who weep. Have the same regard for one another; do not be haughty but associate with the lowly; do not be wise in your own estimation. Do not repay anyone evil for evil; be concerned for what is noble in the sight of all. If possible, on your part, live at peace with all." Romans 12:14-18
St. Wolfgang
Saint of the Day
St. Wolfgang (934-994 A.D.), also known as the Great Almoner, was a Benedictine monk, reformer, and Bishop of Regensburg, Bavaria. He was born into the noble class and had an excellent education. As bishop he worked to reform the monasteries and convents in his diocese. He is remembered for his teaching abilities, his oratory skills, and his charity towards the poor. He was also integral in the missionary efforts to evangelize the Magyars in what is today modern Hungary. Towards the end of his life he withdrew to a solitary spot to build a church and hermitage at what is now called St. Wolfgang's Lake in Austria. Before settling he prayed and threw his axe into the wilderness, and built his cell on the spot where it landed. A town grew around the saint's hermitage which still exists today. According to legend, St. Wolfgang tricked the devil into helping him build the church, promising him the first soul that came through the church doors. The devil agreed, and after the construction was completed, a wolf was the first to cross its threshold, thus tricking the devil. St. Wolfgang's life was foundational to Bavarian and Austrian civilization. Many miracles occurred at his tomb, especially those related to stomach ailments. St. Wolfgang is the patron saint of carpenters, stroke victims, and the paralyzed. His feast day is October 31st.
Find a Devotional for this Saint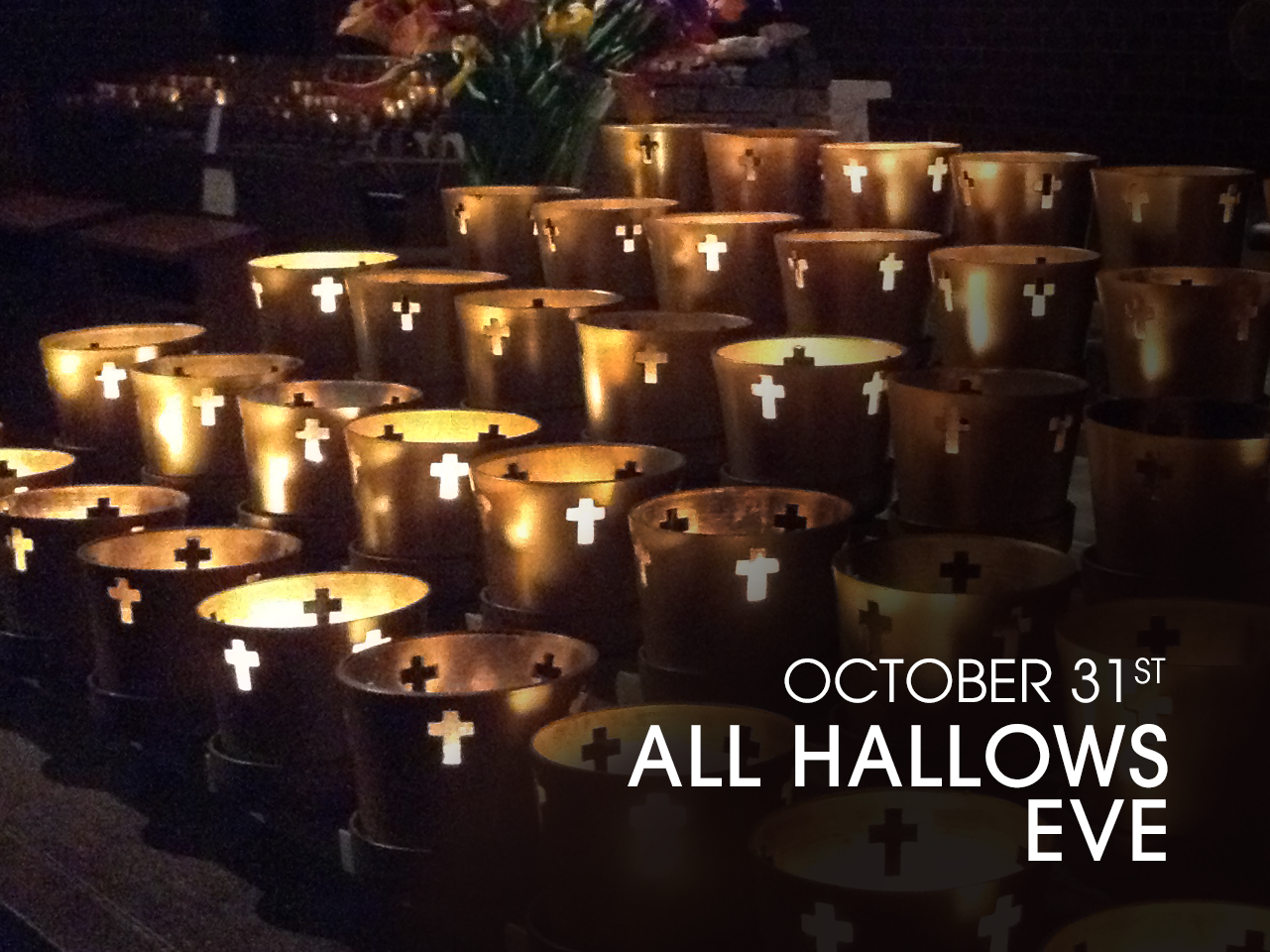 All Hallow's Eve
Feast Day
All Hallow's Eve, or Halloween, is the vigil of All Saints (All Hallows) Day, which is a major feast on the liturgical calendar and a Holy Day of Obligation. Halloween (October 31st) is connected with All Saints Day (November 1st) and All Souls Day (November 2nd). These three days are the "Days of the Dead," a triduum also known as Allhallowtide or Hallowmas, reminding the faithful of the reality of heaven and hell; the communion of saints; and our obligation to pray for the Holy Souls in Purgatory.
See More About Today's Feast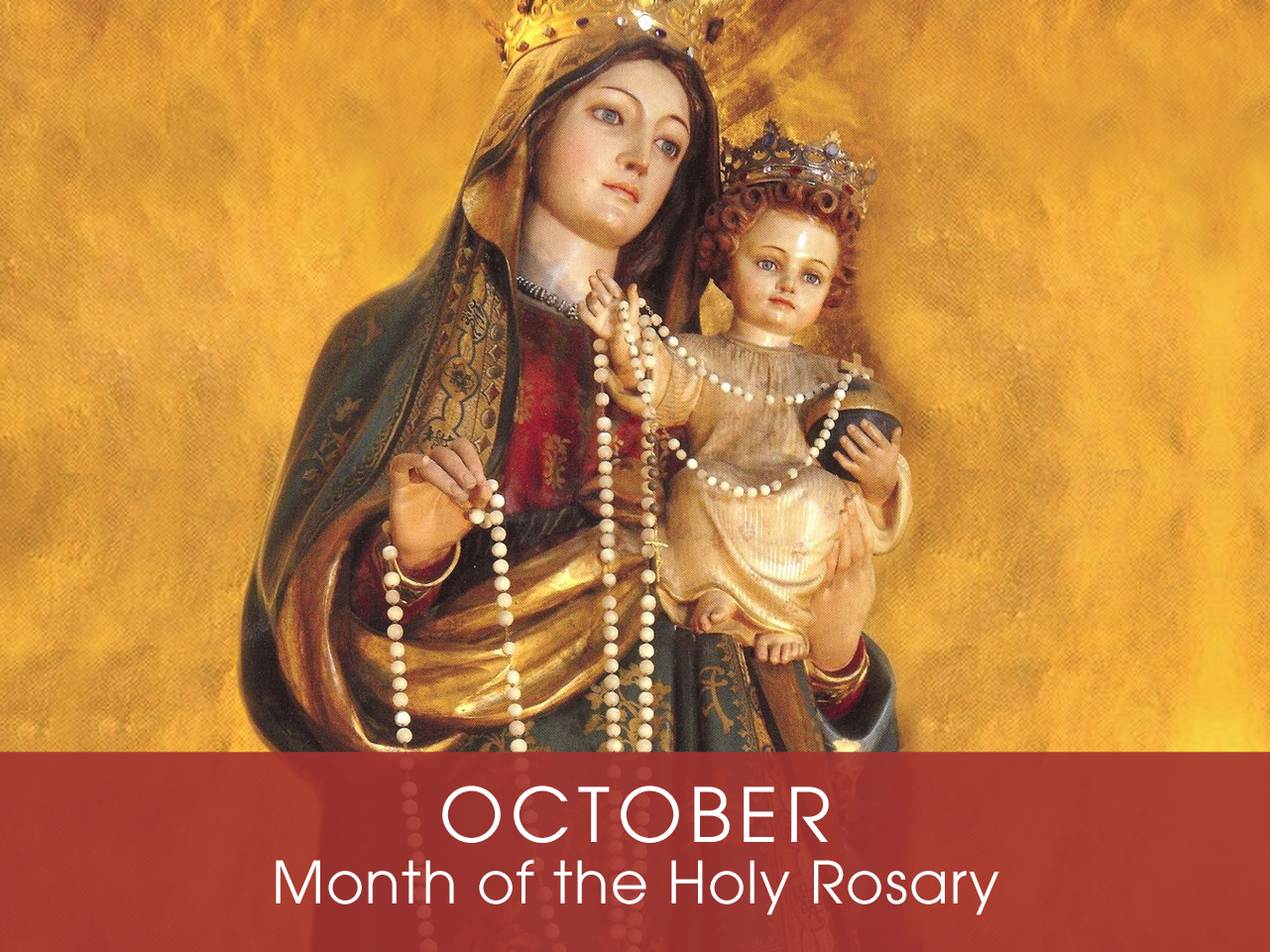 Month of the

Holy Rosary
Devotion of the Month
The Catholic Church designates October as the Month of the Holy Rosary. During this month the faithful venerate the Blessed Virgin Mary especially under her title of Our Lady of the Rosary, and make special effort to honor the Holy Rosary with group recitations and rosary processions. St. Dominic de Guzman, the founder of the Order of Preachers, is the saint to whom Our Lady famously appeared and gave the prayers of the Holy Rosary to assist him as a spiritual weapon in combating heresy and leading souls back to the one, true Catholic faith.
Find a Devotional or Sacramental
Daily Prayers
Prayer for the Dead
In your hands, O Lord, we humbly entrust our brothers and sisters.
In this life you embraced them with your tender love;
deliver them now from every evil and bid them eternal rest.
The old order has passed away: welcome them into paradise,
where there will be no sorrow, no weeping or pain,
but fullness of peace and joy with your Son and the Holy
Spirit forever and ever. Amen.
Prayer of Spiritual Communion
My Jesus, I believe that You are present in the most Blessed Sacrament. I love You above all things and I desire to receive You into my soul. Since I cannot now receive You sacramentally, come at least spiritually into my heart. I embrace You as if You were already there, and unite myself wholly to You. Never permit me to be separated from You. Amen.
Prayer for the Holy Father
Almighty and everlasting God, have mercy upon Thy servant, Pope Francis, our Supreme Pontiff, and direct him, according to Thy loving kindness, in the way of eternal salvation; that, of Thy gift, he may ever desire that which is pleasing unto Thee and may accomplish it with all his might. Through Christ Our Lord. Amen. Our Father. Hail Mary.