"Never say, 'What great things the saints do,' but, 'What great things God does in His saints.'" St. Philip Neri
Today's

Meditation

"Out of the darkness of my life, so much frustrated, I put before you the one great thing to love on earth: The Blessed Sacrament … There you will find romance, glory, honor, fidelity, and the true way of all your loves on earth, and more than that: Death. By the divine paradox, that which ends life, and demands the surrender of all, and yet by the taste (or foretaste) of which alone can what you seek in your earthly relationships (love, faithfulness, joy) be maintained, or take on that complexion of reality, of eternal endurance, which every man's heart desires."
—J.R.R. Tolkien, p. 119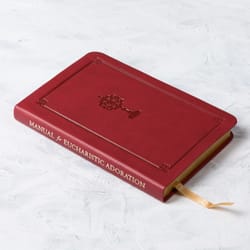 Daily

Verse
"Finally, brothers, whatever is true, whatever is honorable, whatever is just, whatever is pure, whatever is lovely, whatever is gracious, if there is any excellence and if there is anything worthy of praise, think about these things." Philippians 4:8
St. Deborah
Saint of the Day
St. Deborah (11th c. B.C.) was a godly widow and saint of the Old Testament. She was a courageous prophetess and champion of the Israelites. All Israel came to her to judge their disputes, and God prophesied to Israel through her. She was Israel's only female judge. Her role as the military leader who defended the Israelites is commemorated in the Bible's "Song of Deborah." It was her military counter-attack against Sisera at Mount Tabor that successfully delivered Israel's enemies into their hands. As prophetess, she foretold that Israel would have peace for 40 years following this victory. St. Ambrose and St. Jerome observed that St. Deborah is a good role model for the encouragement of courageous, godly women. Her feast day is November 1st.
Find a Devotional for this Saint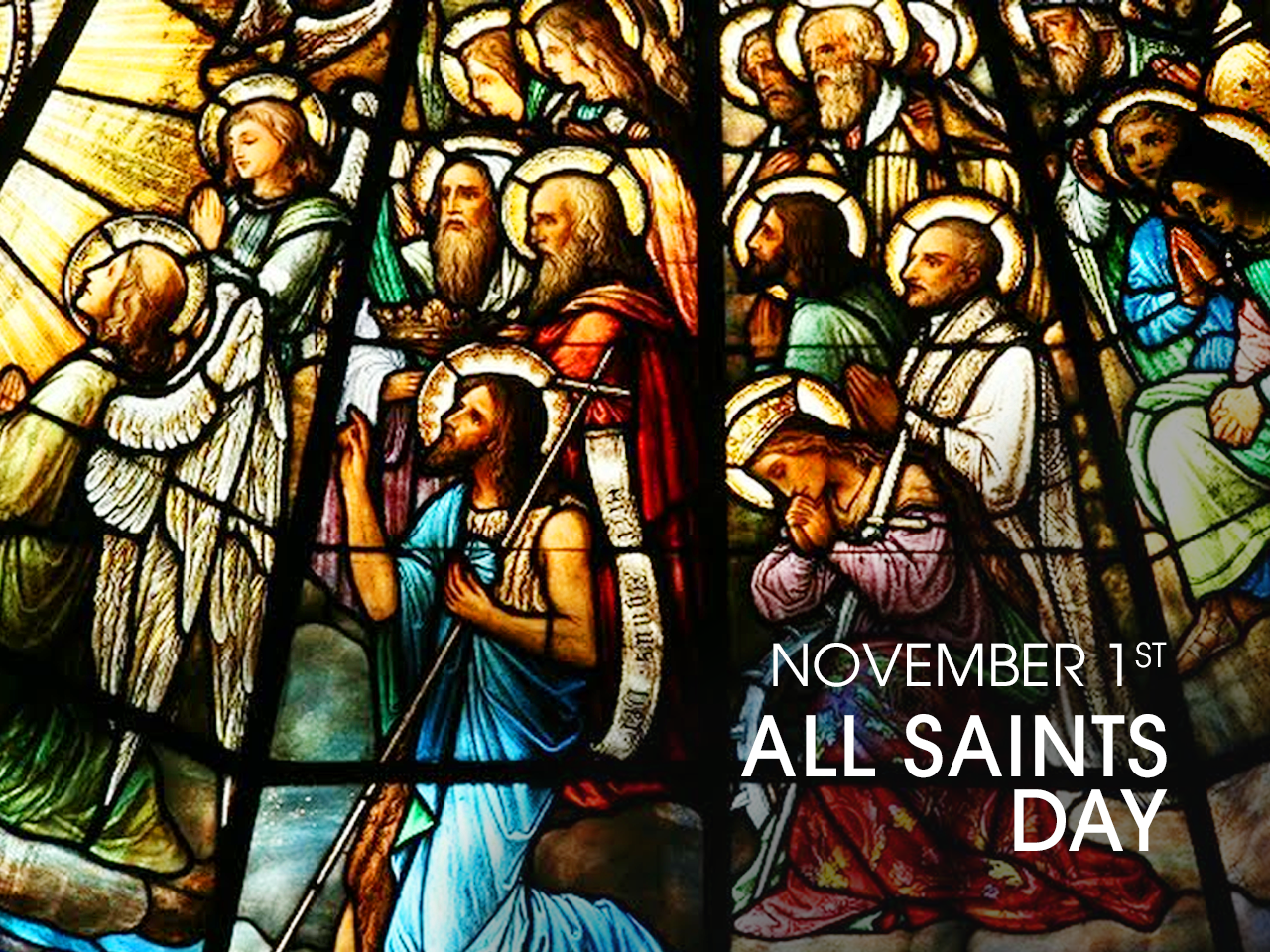 All Saints Day
Feast Day
On November 1st the Church celebrates all her holy ones in heaven, known and unknown, with the feast of All Saints. The solemnity originally began in the 4th century to commemorate all the Christian martyrs killed during those centuries of brutal persecution before Christianity was legalized. There were so many martyrs that a separate feast day could not be given to each one individually, yet, the Church did not want to leave any martyr without proper veneration. A common feast day developed and was usually celebrated in the Easter season. In the 8th century Pope Gregory III consecrated a chapel in St. Peter's Basilica to all the saints and moved the feast day to November 1st. The feast of All Saints is a Holy Day of Obligation.
See More About Today's Feast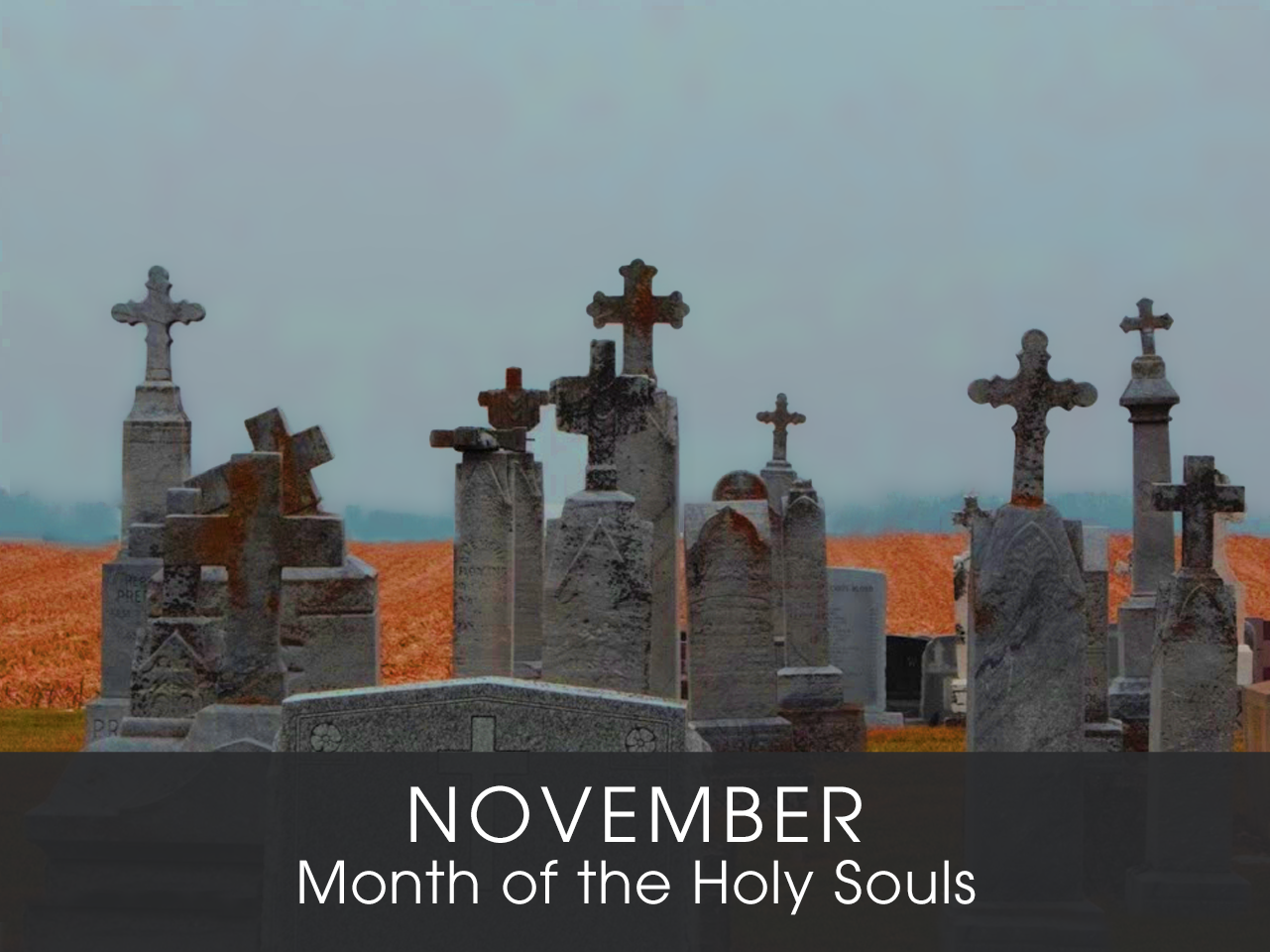 Month of the

Holy Souls
Devotion of the Month
The Catholic Church dedicates the entire month of November to praying in a special way for the Holy Souls in Purgatory. The Holy Souls (also called the Faithful Departed) are members of the Church who await the purification of their souls before joining the saints in heaven for all eternity. Specifically, they are referred to as the Church Suffering (the saints in heaven are the Church Triumphant, and the faithful on earth are the Church Militant).The poor souls in purgatory cannot pray for themselves or do anything to hasten their entrance into heaven, but we can and ought to pray for them as an act of charity. The feast of the Holy Souls is November 2nd.
Find a Devotional or Sacramental
Daily Prayers
Prayer for the Dead
In your hands, O Lord, we humbly entrust our brothers and sisters.
In this life you embraced them with your tender love;
deliver them now from every evil and bid them eternal rest.
The old order has passed away: welcome them into paradise,
where there will be no sorrow, no weeping or pain,
but fullness of peace and joy with your Son and the Holy
Spirit forever and ever. Amen.
Prayer of Spiritual Communion
My Jesus, I believe that You are present in the most Blessed Sacrament. I love You above all things and I desire to receive You into my soul. Since I cannot now receive You sacramentally, come at least spiritually into my heart. I embrace You as if You were already there, and unite myself wholly to You. Never permit me to be separated from You. Amen.
Prayer for the Holy Father
Almighty and everlasting God, have mercy upon Thy servant, Pope Francis, our Supreme Pontiff, and direct him, according to Thy loving kindness, in the way of eternal salvation; that, of Thy gift, he may ever desire that which is pleasing unto Thee and may accomplish it with all his might. Through Christ Our Lord. Amen. Our Father. Hail Mary.