"For a Son of the Immaculate Heart of Mary is a man on fire with love, who spreads its flames wherever he goes. He desires mightily and strives by all means possible to set the whole world on fire with God's love. Nothing daunts him; he delights in privations, welcomes work, embraces sacrifices, smiles at slander, and rejoices in suffering. His only concern is how he can best follow Jesus Christ and imitate Him in working, suffering, and striving constantly and single-mindedly for the greater glory of God and the salvation of souls." St. Anthony Mary Claret
Today's

Meditation

"Our Lord, by descending into hell, planted (if I may thus express myself), in the spiritual garden of the Church, a mysterious tree, the fruits of which—namely, His merits—are destined for the constant relief of the Poor Souls in Purgatory. The Church Militant must cultivate the tree, and gather its fruits, in order to present them to that suffering portion of the Church which can do nothing for itself. Thus it is with all the merits of Christ; we must labor with Him if we wish to obtain our share of them; we must gain our bread by the sweat of our brow. Everything which Our Lord has done for us in time must produce fruit for eternity; but we must gather these fruits in time, without which we cannot possess them in eternity. The Church is the most prudent and thoughtful of mothers; the ecclesiastical year is an immense and magnificent garden, in which all those fruits for eternity are gathered together, that we may make use of them in time. Each year contains sufficient to supply the wants of all; but woe be to that careless or dishonest gardener who allows any of the fruit committed to his care to perish; if he fails to turn to a proper account those grace which would restore health to the sick, strength to the weak, or furnish food to the hungry! When the Day of Judgment arrives, the Master of the garden will demand a strict account, not only of every tree, but also of all the fruit produced in the garden."
—Bl. Anne Catherine Emmerich, p. 351-352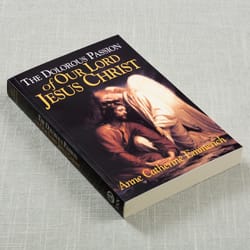 Daily

Verse
"'Be still, and know that I am God. I am exalted among the nations, I am exalted in the earth!' The Lord of hosts is with us; the God of Jacob is our refuge." Psalm 46:10-11
St. Martin De Porres
Saint of the Day
St. Martin de Porres (1569-1639) was born in Lima, Peru. He was the illegitimate son of a Spanish nobleman and a freed slave woman from Panama, of either African or Native American descent. His parents never married. For the first eight years of his life his father did not acknowledge him, and abandoned the family after Martin's sister was born. St. Martin de Porres was raised in poverty with the societal stigma of being mix-raced. As a young man he served as an assistant to a barber-surgeon where he learned medicine and the care of the sick. When he was 15 he joined the Dominican friars as a helper, eventually becoming a Lay Brother which at the time was forbidden for the children of slaves by Peruvian law. He took on the work of nursing the sick in the Dominican infirmary as well as the sick among the townspeople, even giving a sick man his own bed. He was also made almoner, and begged money to assist his work with the poor and sick. He founded an orphanage, tended to slaves brought from Africa, and dispensed alms to the needy. His prayers and penances were so great that he soon demonstrated miraculous powers. In addition to healing the sick, his other miracles were bi-location, levitation, hidden knowledge, and the ability to communicate with animals. Word of his sanctity spread and people from all walks of life came to him for spiritual direction. St. Martin de Porres is the patron saint of social justice, bi-racial people, African-Americans, hairdressers, barbers, public education, public health, and the poor. His feast day is November 3rd.
Find a Devotional for this Saint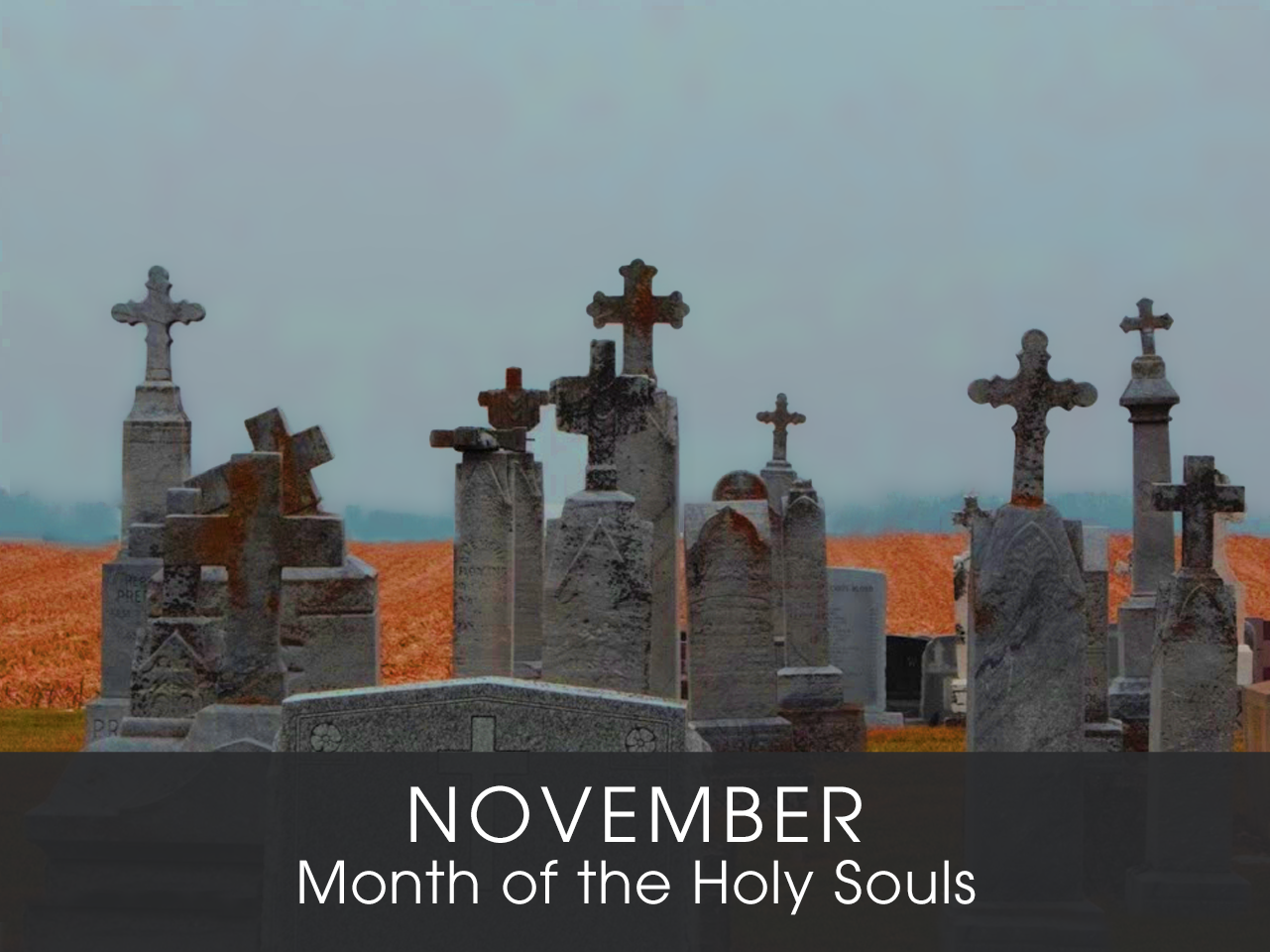 Month of the

Holy Souls
Devotion of the Month
The Catholic Church dedicates the entire month of November to praying in a special way for the Holy Souls in Purgatory. The Holy Souls (also called the Faithful Departed) are members of the Church who await the purification of their souls before joining the saints in heaven for all eternity. Specifically, they are referred to as the Church Suffering (the saints in heaven are the Church Triumphant, and the faithful on earth are the Church Militant).The poor souls in purgatory cannot pray for themselves or do anything to hasten their entrance into heaven, but we can and ought to pray for them as an act of charity. The feast of the Holy Souls is November 2nd.
Find a Devotional or Sacramental
Daily Prayers
Prayer for the Dead
In your hands, O Lord, we humbly entrust our brothers and sisters.
In this life you embraced them with your tender love;
deliver them now from every evil and bid them eternal rest.
The old order has passed away: welcome them into paradise,
where there will be no sorrow, no weeping or pain,
but fullness of peace and joy with your Son and the Holy
Spirit forever and ever. Amen.
Prayer of Spiritual Communion
My Jesus, I believe that You are present in the most Blessed Sacrament. I love You above all things and I desire to receive You into my soul. Since I cannot now receive You sacramentally, come at least spiritually into my heart. I embrace You as if You were already there, and unite myself wholly to You. Never permit me to be separated from You. Amen.
Prayer for the Holy Father
Almighty and everlasting God, have mercy upon Thy servant, Pope Francis, our Supreme Pontiff, and direct him, according to Thy loving kindness, in the way of eternal salvation; that, of Thy gift, he may ever desire that which is pleasing unto Thee and may accomplish it with all his might. Through Christ Our Lord. Amen. Our Father. Hail Mary.