"If you become Christ's you will stumble upon wonder upon wonder, and every one of them true." St. Brendan
Today's

Meditation

"Thus, brethren, God has loved you from eternity, and through pure love, he has selected you from among so many men whom he could have created in place of you; but he has left them in their nothingness, and has brought you into existence, and placed you in the world. For the love of you, he has made so many other beautiful creatures, that they might serve you, and that they might remind you of the love which he has borne to you, and of the gratitude which you owe to him."
—St. Alphonsus Liguori, p. 218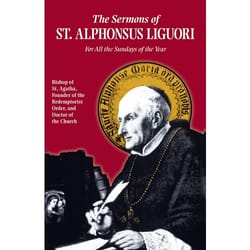 Daily

Verse
"You need endurance to do the will of God and receive what he has promised. 'For, after just a brief moment, he who is to come shall come; he shall not delay. But my just one shall live by faith, and if he draws back I take no pleasure in him.' We are not among those who draw back and perish, but among those who have faith and will possess life." Hebrews 10:36-39
St. Benignus
Saint of the Day
St. Benignus of Armagh (d. 467 A.D.) was the son of a pagan Irish chieftain in what is now County Meath in Ireland. He was baptized by St. Patrick and became his loyal follower in the saint's ministry across Ireland. In 450 A.D. Benignus became coadjutor with St. Patrick in the Diocese of Armagh, and also became the first rector of the Catholic school there. St. Benignus was a talented singer and worked to form choral groups wherever they traveled for their missionary work; for this he was called "Patrick's Psalmist." He also assisted with the compilation of the Senchus Mor, the Irish Code of Law, and sat on a number of commissions, councils, and synods that helped further establish the Catholic faith across Ireland. His feast day is November 9th.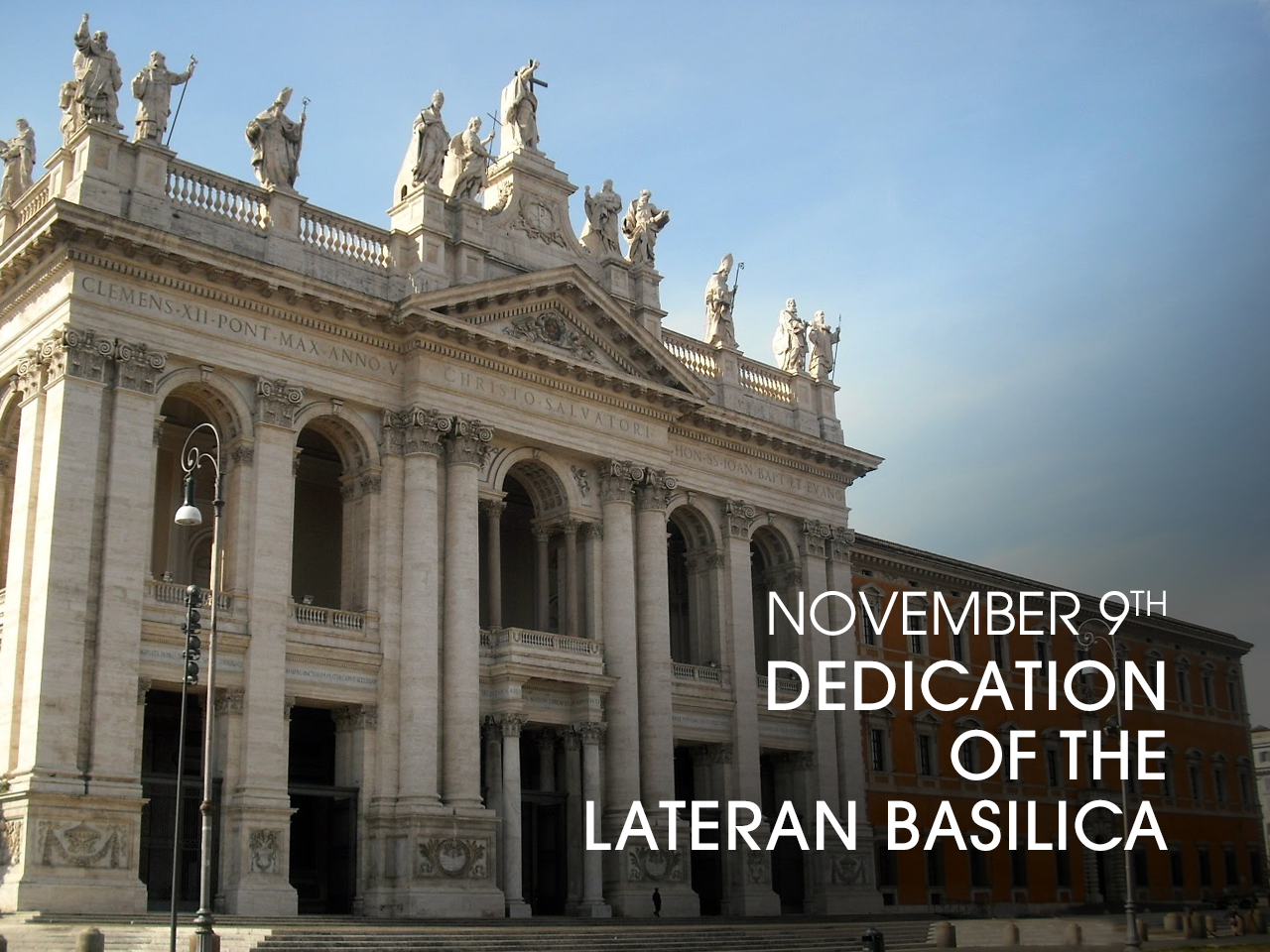 Dedication of St. John Lateran Basilica in Rome
Feast Day
November 9th is the feast of the Dedication of the Basilica of St. John Lateran in Rome. It marks the dedication, in 324 A.D., of the cathedral church of Rome after Constantine's Edict of Milan granted religious freedom to Christians. It is the oldest and ranks first among the four Papal Basilicas, and is the official ecclesiastical chair of the Bishop of Rome, the Pope. A Latin inscription in the church reads: "Omnium urbis et orbis ecclesiarum mater et caput," translated, "Of all the churches in the city and the world, the mother and head." Its universal celebration is a sign of love for and union with the See of St. Peter, Vicar of Christ.