"When you sit down to eat, pray. When you eat bread, do so thanking Him for being so generous to you. If you drink wine, be mindful of Him who has given it to you for your pleasure and as a relief in sickness. When you dress, thank Him for His kindness in providing you with clothes. When you look at the sky and the beauty of the stars, throw yourself at God's feet and adore Him who in His wisdom has arranged things in this way. Similarly, when the sun goes down and when it rises, when you are asleep or awake, give thanks to God, who created and arranged all things for your benefit, to have you know, love and praise their Creator." St. Basil the Great
Today's

Meditation

"St. Augustine says, that to prevent the sheep from seeking assistance by her cries, the wolf seizes her by the neck, and thus securely carries her away and devours her. The Devil acts in a similar manner with the sheep of Jesus Christ. After having induced them to yield to sin, he seizes them by the throat, that they may not confess their guilt; and thus he securely brings them to Hell. For those who have sinned grievously, there is no means of salvation but the confession of their sins."
—St. Alphonsus Liguori, p. 138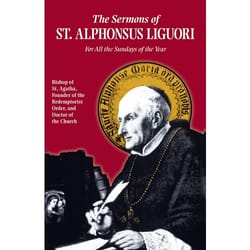 Daily

Verse
"For through the Spirit, by faith, we await the hope of righteousness. For in Christ Jesus, neither...counts for anything, but only faith working through love." Galatians 5:5-6
Our Lady of Loreto
Saint of the Day
Our Lady of Loreto is a title of the Blessed Virgin Mary associated with the house where Mary was born, the site of the Annunciation, and the dwelling place of the Holy Family. The tradition and history of the Holy House goes back to Apostolic times. In the 13th century the house was mysteriously moved in one piece from Nazareth in the Holy Land to a final resting place in Loreto, Italy, carried by angels, a miracle to which the Church attests. It was transported to prevent its destruction by Muslims who destroyed the basilica which housed it. A new basilica was built around the Holy House in Italy, known as the Shrine of Our Lady of Loreto, one of the most popular pilgrimage sites in the world. Written at the door of the basilica are these words: "The whole world has no place more sacred … For here was the Word made Flesh, and here was born the Virgin Mother." Our Lady of Loreto is the patron of aviators, fliers, pilots, and builders. Her feast day is December 10th.
Find a Devotional for this Saint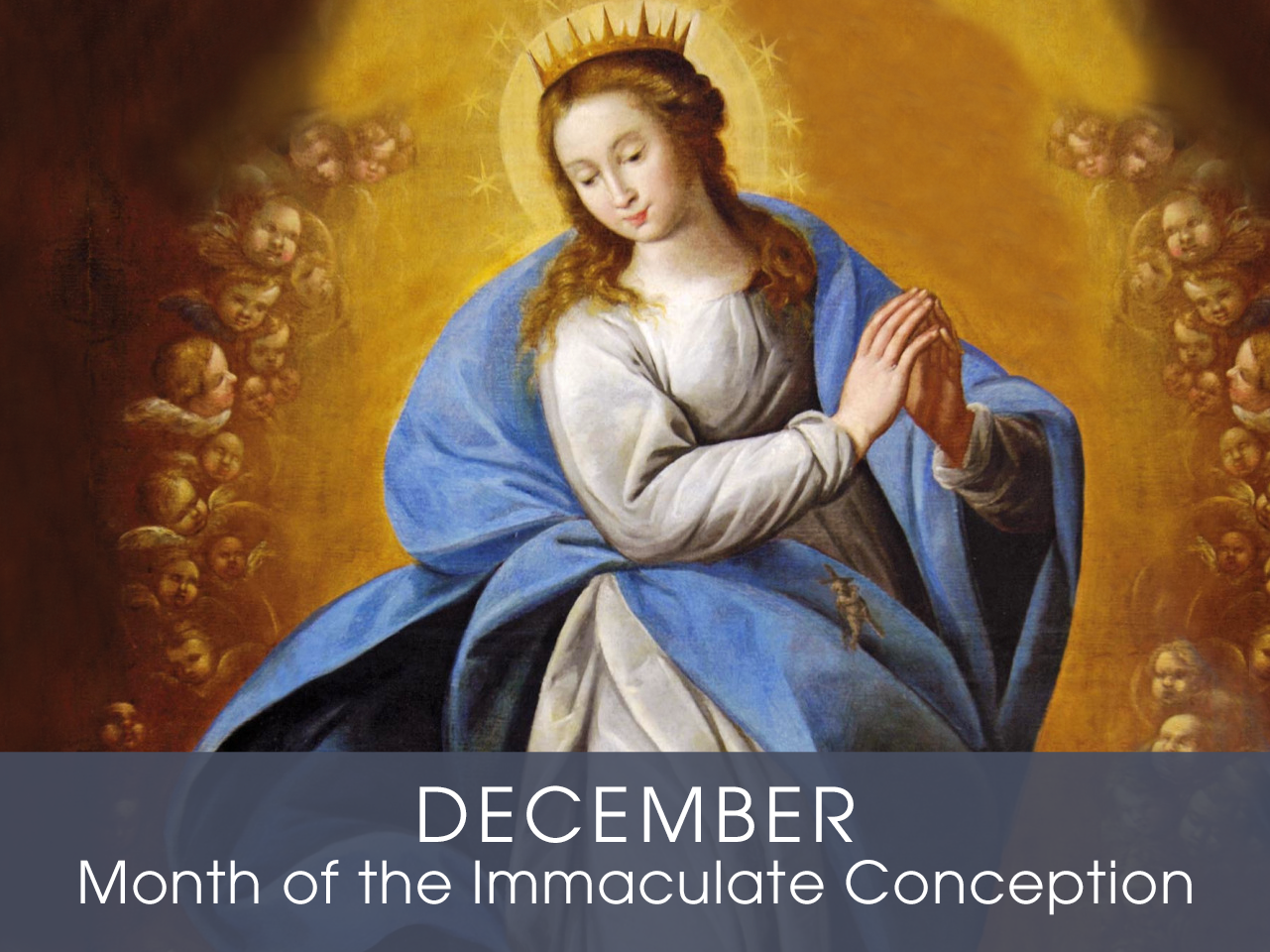 Month of the

Immaculate Conception
Devotion of the Month
The month of December is dedicated to the Immaculate Conception of the Blessed Virgin Mary. Chosen before time to be the Mother of God Incarnate, Jesus Christ, God created Mary perfect and full of grace, preserving her from the stain of Original Sin. Mary Immaculate is the most beautiful fruit of the work of redemption accomplished by her Son, thereby making her the perfect model of holiness for all Christians.
Find a Devotional or Sacramental
Daily Prayers
Prayer for the Dead
In your hands, O Lord, we humbly entrust our brothers and sisters.
In this life you embraced them with your tender love;
deliver them now from every evil and bid them eternal rest.
The old order has passed away: welcome them into paradise,
where there will be no sorrow, no weeping or pain,
but fullness of peace and joy with your Son and the Holy
Spirit forever and ever. Amen.
Prayer of Spiritual Communion
My Jesus, I believe that You are present in the most Blessed Sacrament. I love You above all things and I desire to receive You into my soul. Since I cannot now receive You sacramentally, come at least spiritually into my heart. I embrace You as if You were already there, and unite myself wholly to You. Never permit me to be separated from You. Amen.
Prayer for the Holy Father
Almighty and everlasting God, have mercy upon Thy servant, Pope Francis, our Supreme Pontiff, and direct him, according to Thy loving kindness, in the way of eternal salvation; that, of Thy gift, he may ever desire that which is pleasing unto Thee and may accomplish it with all his might. Through Christ Our Lord. Amen. Our Father. Hail Mary.