"He who carries God in his heart bears heaven with him wherever he goes." St. Ignatius of Loyola
Today's

Meditation

"Little by little, we can make our daily life more and more prayerful, as we are able, over time, to incorporate those suggestions that work with our schedule and that we are ready for spiritually. There is a particular spiritual practice that Francis [de Sales] highly recommends that is possible for all of us: even on those 'impossible' days when we are perhaps unable to undertake our normal spiritual practices, we can stay rooted in prayer by constantly addressing brief prayers to the Lord. These can be acts of love, of adoration, of faith, of hope, of petition, or simply saying the name of Jesus—throughout the course of the day. Francis places a very high value on these simple utterances, traditionally called ejaculatory prayers or aspirations."
— Ralph Martin, p. 135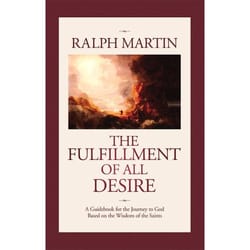 Daily

Verse
"To the one who is able to keep you from stumbling and to present you unblemished and exultant, in the presence of his glory, to the only God, our savior, through Jesus Christ our Lord be glory, majesty, power, and authority from ages past, now, and for ages to come. Amen." Jude 1:24-25
Pope St. Damasus I
Saint of the Day
Pope St. Damasus I (306-384 A.D.) was born into a Christian family in Rome. He became a deacon and served at the Basilica of St. Lawrence in Rome where his father served as priest. After the death of Pope Liberius, Damasus was elected Pope in the year 366 A.D. Violence broke out as a rival pope was also elected, and the two factions fought to enforce their candidate. Damasus was confirmed as the rightful pope by the Roman Emperor, and the anti-pope was banished from the city. Pope Damasus chose the scripture scholar St. Jerome as his personal secretary, to whom he commissioned the translation of the Bible into Latin (the Latin Vulgate). It was during Damasus' reign that Christianity was declared the religion of the Roman state. Pope Damasus also called the Council of Rome in 382 A.D. to clarify the canon of Sacred Scripture. He opposed heresy, worked to preserve the catacombs, and advocated for devotion to the Christians martyred under the Roman persecutions. His feast day is December 11.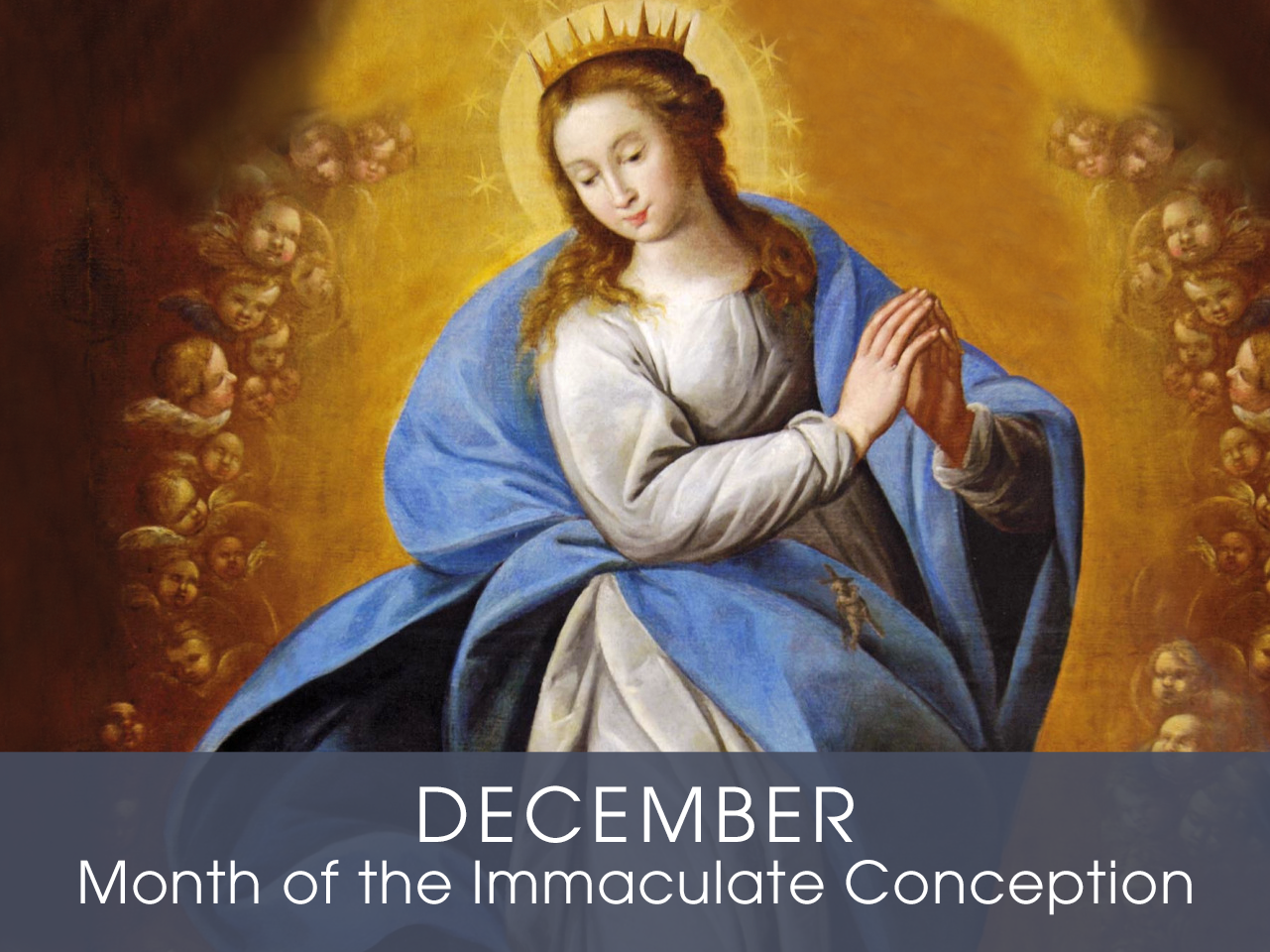 Month of the

Immaculate Conception
Devotion of the Month
The month of December is dedicated to the Immaculate Conception of the Blessed Virgin Mary. Chosen before time to be the Mother of God Incarnate, Jesus Christ, God created Mary perfect and full of grace, preserving her from the stain of Original Sin. Mary Immaculate is the most beautiful fruit of the work of redemption accomplished by her Son, thereby making her the perfect model of holiness for all Christians.
Find a Devotional or Sacramental
Daily Prayers
Prayer for the Dead
In your hands, O Lord, we humbly entrust our brothers and sisters.
In this life you embraced them with your tender love;
deliver them now from every evil and bid them eternal rest.
The old order has passed away: welcome them into paradise,
where there will be no sorrow, no weeping or pain,
but fullness of peace and joy with your Son and the Holy
Spirit forever and ever. Amen.
Prayer of Spiritual Communion
My Jesus, I believe that You are present in the most Blessed Sacrament. I love You above all things and I desire to receive You into my soul. Since I cannot now receive You sacramentally, come at least spiritually into my heart. I embrace You as if You were already there, and unite myself wholly to You. Never permit me to be separated from You. Amen.
Prayer for the Holy Father
Almighty and everlasting God, have mercy upon Thy servant, Pope Francis, our Supreme Pontiff, and direct him, according to Thy loving kindness, in the way of eternal salvation; that, of Thy gift, he may ever desire that which is pleasing unto Thee and may accomplish it with all his might. Through Christ Our Lord. Amen. Our Father. Hail Mary.