"Those whose hearts are pure are the temples of the Holy Spirit." St. Lucy
Today's

Meditation

"We can open our lives and homes to people placed in our path from other walks of life and world views. With a greatly diminished number of people actually practicing the faith, it becomes more likely that our homes are a rare opportunity for someone in our acquaintance to be invited into the intimacy of Catholic family life. To do this well we must first and foremost be constantly drawing from our Lord so that He might be reflected through us. We bear a great responsibility to represent Him well."
–Carrie Gress and Noelle Mering, p.146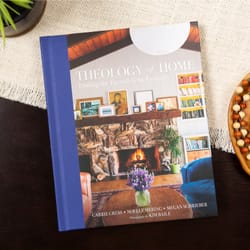 Daily

Verse
"A thief comes only to steal and slaughter and destroy; I came so that they might have life and have it more abundantly." John 10:10
St. Lucy
Saint of the Day
St. Lucy (Lucia) of Syracuse (283–304 A.D.) was born to a wealthy Christian family on the island of Sicily. Her father died when she was in her infancy. Lucy grew in piety, and at a young age secretly consecrated her virginity to Christ. Her mother pressured her into an arranged marriage with a pagan nobleman in order to provide for her daughter's future, which Lucy avoided. When Lucy's mother was struck with a long and serious illness, Lucy convinced her mother to accompany her to pray at the tomb of St. Agnes. As a result, Lucy's mother was miraculously cured of her malady. Lucy then told her mother about her vow of chastity, and her mother consented to her refusal to marry. Lucy gave herself to serving persecuted Christians hiding in the catacombs, wearing a wreath of candles on her head to illumine the dark underground caverns, with her arms full of provisions. The man to whom Lucy was betrothed, upon finding that Lucy was a Christian and had refused his hand in marriage, had her imprisoned under the persecutions of Diocletian. The judge sentenced Lucy to prostitution in a brothel, but God rendered her body immovable and the soldiers were unable to carry out the task. They then tried to set her on fire, but the wood underneath Lucy would not burn. Finally, she was killed by the sword. Among her tortures her eyes were gouged out, making St. Lucy the patron saint of eye problems and blind people, among others. St. Lucy is among the great virgin martyrs of the Church, her name appearing in the Roman Canon of the Mass. Her feast day is December 13th.
Find a Devotional for this Saint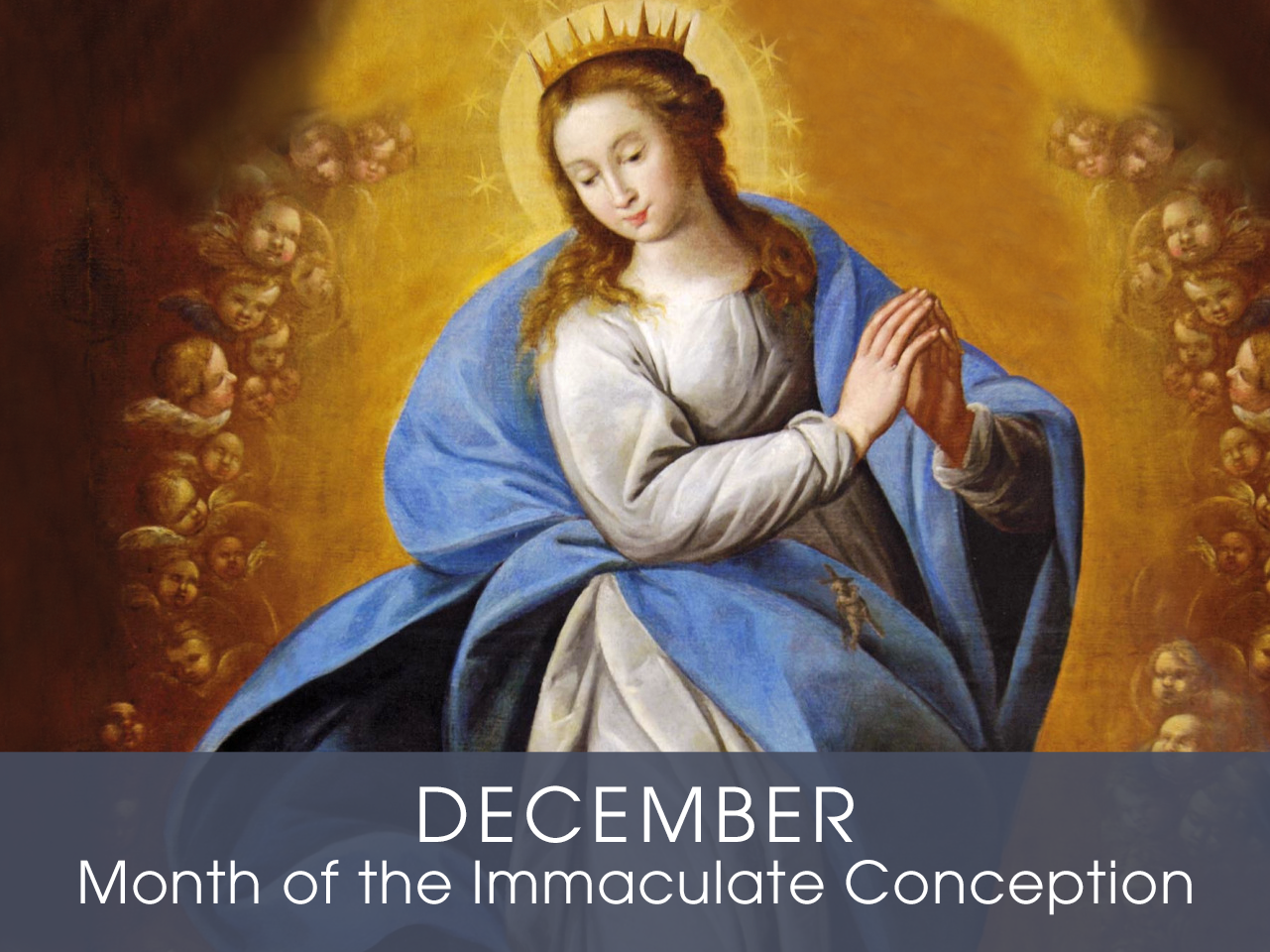 Month of the

Immaculate Conception
Devotion of the Month
The month of December is dedicated to the Immaculate Conception of the Blessed Virgin Mary. Chosen before time to be the Mother of God Incarnate, Jesus Christ, God created Mary perfect and full of grace, preserving her from the stain of Original Sin. Mary Immaculate is the most beautiful fruit of the work of redemption accomplished by her Son, thereby making her the perfect model of holiness for all Christians.
Find a Devotional or Sacramental
Daily Prayers
Prayer for the Dead
In your hands, O Lord, we humbly entrust our brothers and sisters.
In this life you embraced them with your tender love;
deliver them now from every evil and bid them eternal rest.
The old order has passed away: welcome them into paradise,
where there will be no sorrow, no weeping or pain,
but fullness of peace and joy with your Son and the Holy
Spirit forever and ever. Amen.
Prayer of Spiritual Communion
My Jesus, I believe that You are present in the most Blessed Sacrament. I love You above all things and I desire to receive You into my soul. Since I cannot now receive You sacramentally, come at least spiritually into my heart. I embrace You as if You were already there, and unite myself wholly to You. Never permit me to be separated from You. Amen.
Prayer for the Holy Father
Almighty and everlasting God, have mercy upon Thy servant, Pope Francis, our Supreme Pontiff, and direct him, according to Thy loving kindness, in the way of eternal salvation; that, of Thy gift, he may ever desire that which is pleasing unto Thee and may accomplish it with all his might. Through Christ Our Lord. Amen. Our Father. Hail Mary.