"Never give up prayer, and should you find dryness and difficulty, persevere in it for this very reason. God often desires to see what love your soul has, and love is not tried by ease and satisfaction." St. John of the Cross
Today's

Meditation

"The reason why the soul not only travels securely when in obscurity, but also makes greater progress, is this: In general the soul makes greater progress in the spiritual life when it least thinks so, yea, when it rather imagines that it is losing everything …There is another reason also why the soul has traveled safely in this obscurity; it has suffered: for the way of suffering is safer, and also more profitable, than that of rejoicing and of action. In suffering God gives strength, but in action and in joy the soul does but show its own weakness and imperfections. And in suffering, the soul practices and acquires virtue, and becomes pure, wiser, and more cautious."
—St. John of the Cross, p.149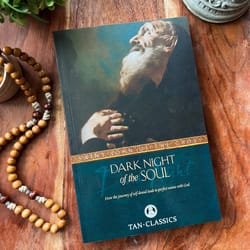 Daily

Verse
"Hearken to me, O house of Jacob, all the remnant of the house of Israel, who have been borne by me from your birth, carried from the womb; even to your old age I am He, and to gray hairs I will carry you. I have made, and I will bear; I will carry and will save." Isaiah 46:3-4
St. John of the Cross
Saint of the Day
St. John of the Cross (1542–1591) – also known as San Juan de la Cruz – was born to a poor family in Old Castile, Spain. His father married below his rank and was disinherited as a result. After his father's early death, John was raised in poverty by his mother. He studied and served at a local hospital while committing himself to severe penances. Uncertain of his life's direction, he was told in prayer that he should enter religious life in order to bring reform. John joined the ancient Carmelite Order and received permission to observe their original rule of life, quickly earning a reputation for his humility, obedience, and religious fervor. He later met St. Teresa of Avila, a reforming Carmelite abbess who recognized the greatness of John's virtue and requested his assistance to found a monastery of friars under the primitive Carmelite rule, as she had done for her nuns. Together they founded the Discalced Carmelites, a contemplative order of strict religious observance. His reforms began to spread, and as a result John was captured, imprisoned, and physically abused by his fellow friars. His sufferings helped him to write his most famous work, Dark Night of the Soul. After nine months he made a miraculous escape and he went on to found and govern several Carmelite monasteries. St. John of the Cross became an authority on the spiritual life, and his profound writings and poetry are considered among the greatest of all Spanish literature. Because of his invaluable writings he was named a Doctor of the Church and the patron saint of mystics, contemplatives, and Spanish poets. His feast day is December 14th.
Find a Devotional for this Saint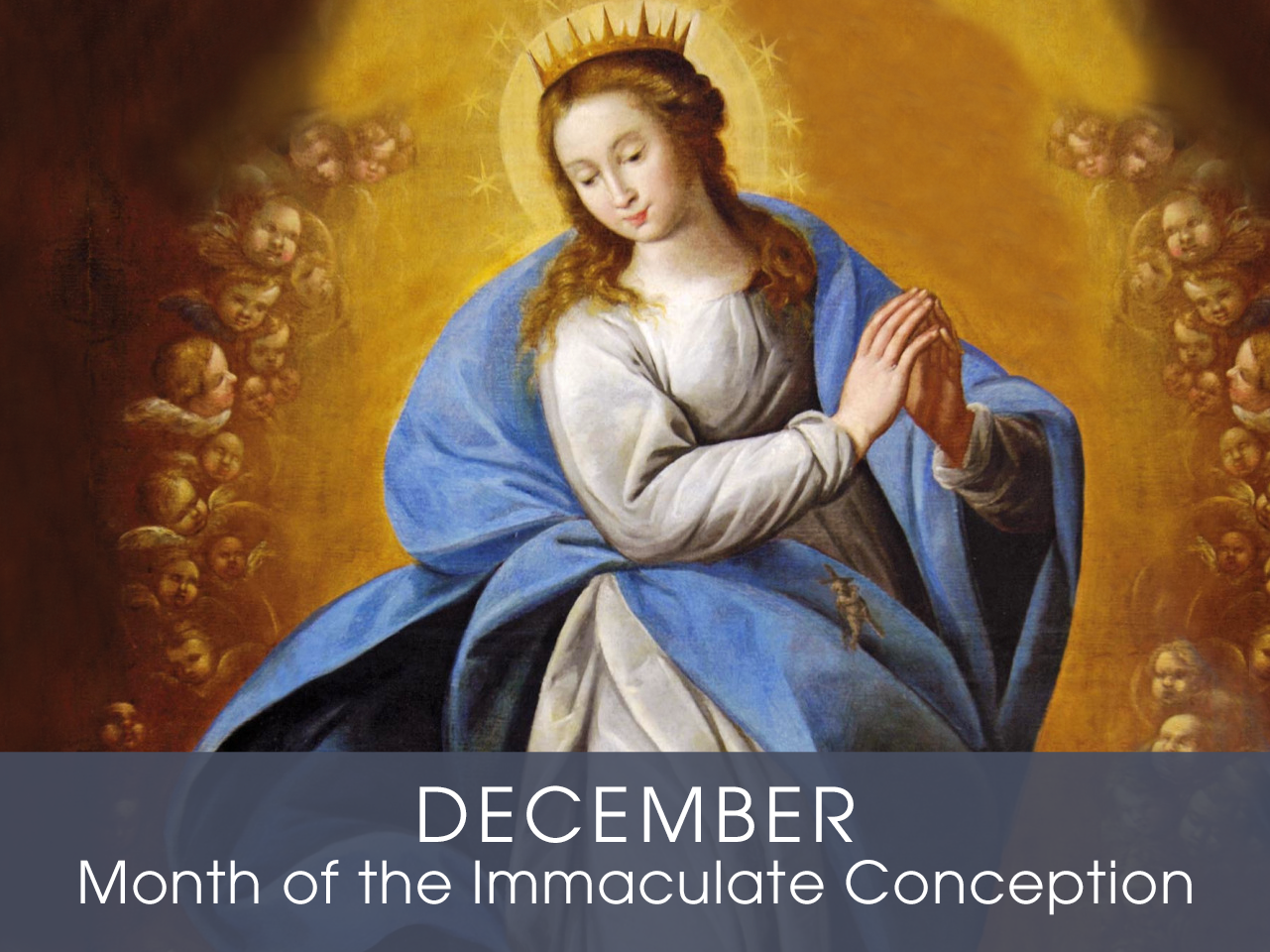 Month of

the Immaculate Conception
Devotion of the Month
The month of December is dedicated to the Immaculate Conception of the Blessed Virgin Mary. Chosen before time to be the Mother of God Incarnate, Jesus Christ, God created Mary perfect and full of grace, preserving her from the stain of Original Sin. Mary Immaculate is the most beautiful fruit of the work of redemption accomplished by her Son, thereby making her the perfect model of holiness for all Christians.
Find a Devotional or Sacramental
Daily Prayers
Prayer for the Dead
In your hands, O Lord, we humbly entrust our brothers and sisters.
In this life you embraced them with your tender love;
deliver them now from every evil and bid them eternal rest.
The old order has passed away: welcome them into paradise,
where there will be no sorrow, no weeping or pain,
but fullness of peace and joy with your Son and the Holy
Spirit forever and ever. Amen.
Prayer of Spiritual Communion
My Jesus, I believe that You are present in the most Blessed Sacrament. I love You above all things and I desire to receive You into my soul. Since I cannot now receive You sacramentally, come at least spiritually into my heart. I embrace You as if You were already there, and unite myself wholly to You. Never permit me to be separated from You. Amen.
Prayer for the Holy Father
Almighty and everlasting God, have mercy upon Thy servant, Pope Francis, our Supreme Pontiff, and direct him, according to Thy loving kindness, in the way of eternal salvation; that, of Thy gift, he may ever desire that which is pleasing unto Thee and may accomplish it with all his might. Through Christ Our Lord. Amen. Our Father. Hail Mary.