"Every pious desire, every good thought, every charitable work inspired by the love of Jesus, contributes to the perfection of the whole body of the faithful. A person who does nothing more than lovingly pray to God for his brethren, participates in the great work of saving souls." Bl. Anne Catherine Emmerich
Today's

Meditation

"You know, there ought to be a prize today for people who make excuses – because I think we'd all win something. We are in the habit today of making excuses. And because our faith is weak, we excuse ourselves from answering God's call, from doing God's will, from listening to the Church, from listening to the Gospel. We come up with all the fantastic reasons why we don't have to be good; why Christians don't have to be Christians; why we don't have to strive; why we don't have to go that extra mile that God is asking us to go – to show that extra bit of compassion or that extra bit of love, to do that extra bit of work. And so we make excuses that are so comfortable that we can literally walk away and forget what God asks us to do."
—Mother Angelica, p. 15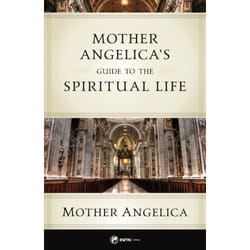 Daily

Verse
"Then Jesus approached and said to them, "All power in heaven and on earth has been given to me. Go, therefore, and make disciples of all nations, baptizing them in the name of the Father, and of the Son, and of the holy Spirit, teaching them to observe all that I have commanded you. And behold, I am with you always, until the end of the age."" Matthew 28:18-20
St. Virginia Centurione Bracelli
Saint of the Day
St. Virginia Centurione Bracelli (1587–1651) was born in Genoa, Italy, to an aristocratic family. She was pious and desired the religious life, however, at the age of fifteen she was forced into an arranged marriage. Her husband, a wealthy and illustrious man, lived dissolutely as a drinker and a gambler despite Virginia's good example. After having two daughters, Virginia was widowed at the age of twenty. Refusing another arranged marriage, Virginia took a vow of celibacy and began charitable works in service of the sick and poor while raising her children. Once her daughters were grown, she used her wealth to found a refuge center for the suffering which grew into a large hospital, and soon into two religious congregations: the Sisters of Our Lady of Refuge in Mount Calvary, and the Daughters of Our Lady on Mount Calvary. Virginia was committed not only to serving the poor and destitute—even to the point of seeking them out in the streets—she was also committed to training the underprivileged with skills so that they could attain a better way of life. She also worked as a peacemaker to help settle the frequent bloody rivalries which rose up between noble families. St. Virginia Centurione Bracelli's feast day is December 15.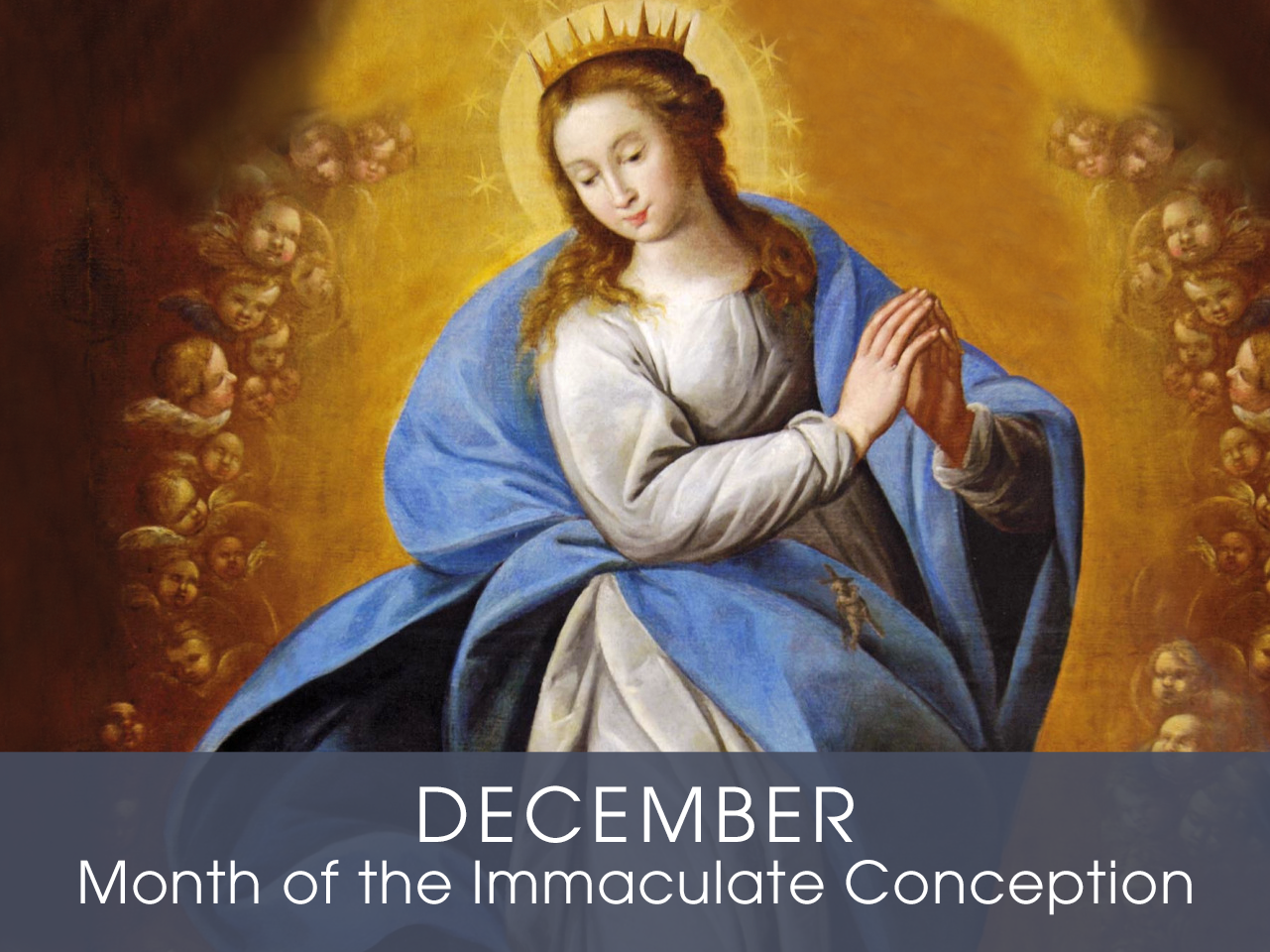 Month of the

Immaculate Conception
Devotion of the Month
The month of December is dedicated to the Immaculate Conception of the Blessed Virgin Mary. Chosen before time to be the Mother of God Incarnate, Jesus Christ, God created Mary perfect and full of grace, preserving her from the stain of Original Sin. Mary Immaculate is the most beautiful fruit of the work of redemption accomplished by her Son, thereby making her the perfect model of holiness for all Christians.
Find a Devotional or Sacramental
Daily Prayers
Prayer for the Dead
In your hands, O Lord, we humbly entrust our brothers and sisters.
In this life you embraced them with your tender love;
deliver them now from every evil and bid them eternal rest.
The old order has passed away: welcome them into paradise,
where there will be no sorrow, no weeping or pain,
but fullness of peace and joy with your Son and the Holy
Spirit forever and ever. Amen.
Prayer of Spiritual Communion
My Jesus, I believe that You are present in the most Blessed Sacrament. I love You above all things and I desire to receive You into my soul. Since I cannot now receive You sacramentally, come at least spiritually into my heart. I embrace You as if You were already there, and unite myself wholly to You. Never permit me to be separated from You. Amen.
Prayer for the Holy Father
Almighty and everlasting God, have mercy upon Thy servant, Pope Francis, our Supreme Pontiff, and direct him, according to Thy loving kindness, in the way of eternal salvation; that, of Thy gift, he may ever desire that which is pleasing unto Thee and may accomplish it with all his might. Through Christ Our Lord. Amen. Our Father. Hail Mary.