"Let us love the Cross and let us remember that we are not alone in carrying it. God is helping us. And in God who is comforting us, as St. Paul says, we can do anything." St. Gianna Molla
Today's

Meditation

"I love the mystical body metaphor because it helps us understand so many Catholic doctrines. It provides a brilliant way for understanding how the Church is not primarily an institution but a living, spiritual organism that Jesus lives in and continues to work through in order to carry out this saving mission in the world. Through this metaphor, we learn that Jesus continues His saving mission on earth through incorporating – embodying into his mystical body  – men and women who allow themselves to become His members and co-workers…The mystical body metaphor shows us that there are many members of the body of Christ, and because it is the body of Christ, it is permanent. Each member of the body has a particular function to perform, and each member is unique and important.
—Donald H. Calloway, p. 70-71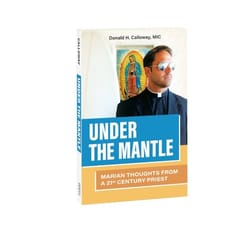 Daily

Verse
"Whatever you do, do from the heart, as for the Lord and not for others, knowing that you will receive from the Lord the due payment of the inheritance; be slaves of the Lord Christ. For the wrongdoer will receive recompense for the wrong he committed, and there is no partiality." Colossians 3:23-25
St. Adelaide of Burgundy
Saint of the Day
St. Adelaide (931-999 A.D.) was the virtuous daughter of King Rupert II of Burgundy, France. She became the Queen of Italy after being given in marriage to the future King of Italy. When her husband died, she was imprisoned for refusing a second politically-driven marriage. However, when the German Emperor Otto came to rule Italy, she accepted his rescue and offer of marriage. They had four children, the future Otto II and three daughters, two of whom became nuns. Pope John XII crowned Otto the Holy Roman Emperor in 962 A.D., and Adelaide was crowned as the Holy Roman Empress. When her son, Otto II, succeeded her husband as Emperor, she was driven from court by her jealous daughter-in-law. When they both died, Adelaide returned to court to rule the empire as regent Queen until her grandson was of age. She used her position, power, and influence to help the poor, evangelize her people, and to build and restore monasteries and churches. She afterwards retired to a convent in Germany, spending her remaining days in prayer. St. Adelaide is the patroness of princesses, empresses, second marriages, widows, parenthood, brides, exiles, and abuse victims. Her feast day is December 16.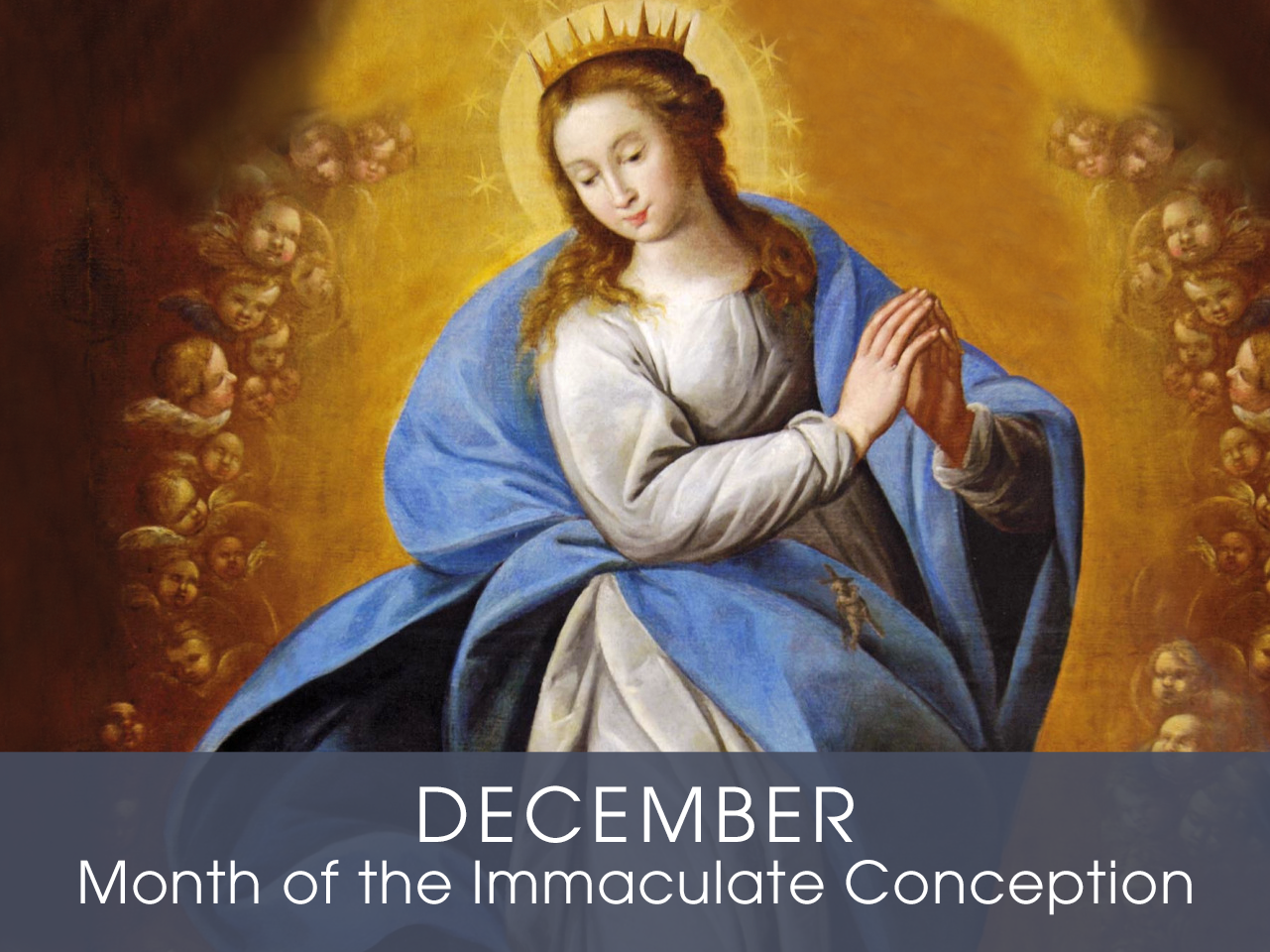 Month of the

Immaculate Conception
Devotion of the Month
The month of December is dedicated to the Immaculate Conception of the Blessed Virgin Mary. Chosen before time to be the Mother of God Incarnate, Jesus Christ, God created Mary perfect and full of grace, preserving her from the stain of Original Sin. Mary Immaculate is the most beautiful fruit of the work of redemption accomplished by her Son, thereby making her the perfect model of holiness for all Christians.
Find a Devotional or Sacramental
Daily Prayers
Prayer for the Dead
In your hands, O Lord, we humbly entrust our brothers and sisters.
In this life you embraced them with your tender love;
deliver them now from every evil and bid them eternal rest.
The old order has passed away: welcome them into paradise,
where there will be no sorrow, no weeping or pain,
but fullness of peace and joy with your Son and the Holy
Spirit forever and ever. Amen.
Prayer of Spiritual Communion
My Jesus, I believe that You are present in the most Blessed Sacrament. I love You above all things and I desire to receive You into my soul. Since I cannot now receive You sacramentally, come at least spiritually into my heart. I embrace You as if You were already there, and unite myself wholly to You. Never permit me to be separated from You. Amen.
Prayer for the Holy Father
Almighty and everlasting God, have mercy upon Thy servant, Pope Francis, our Supreme Pontiff, and direct him, according to Thy loving kindness, in the way of eternal salvation; that, of Thy gift, he may ever desire that which is pleasing unto Thee and may accomplish it with all his might. Through Christ Our Lord. Amen. Our Father. Hail Mary.