"Upon receiving Holy Communion, the Adorable Blood of Jesus Christ really flows in our veins and His Flesh is really blended with ours." St. John Vianney
Today's

Meditation

"Movements of the spirit that enable us to experience more of God's grace and love and enable us to become more of the person God wants us to be are "consolations." Consolations represent the loving counsel of the Holy Spirit that draws us into deeper communion with God and helps us make choices that are consistent with becoming the whole, healed, godly, grace-filled person we are meant to be. By contrast, desolations represent the counsel of an evil spirit attempting to pull us away from God or throwing up roadblocks to us cooperating with God's grace to become the whole, healed, godly, grace-filled people we are meant to be…Tuning in to consolation and desolation allows us to recognize where our thoughts are coming from. We often take our thoughts for granted as coming from ourselves, but this is very often not true. It's important to recognize when the Holy Spirit is trying to tell us something – and also when an evil spirit is whispering lies in our spiritual ear."
—Dr. Gregory Popcak, p. 134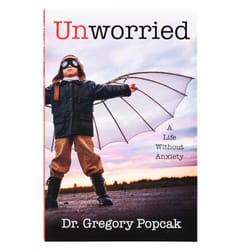 Daily

Verse
"Let marriage be honored among all and the marriage bed be kept undefiled, for God will judge the immoral and adulterers. Let your life be free from love of money but be content with what you have, for he has said, "I will never forsake you or abandon you." Thus we may say with confidence: "The Lord is my helper, [and] I will not be afraid. What can anyone do to me?"" Hebrews 13:4-6
Saint John of Matha
Saint of the Day
St. John of Matha (1154-1213) was born near Provence, France to noble and pious parents, and was dedicated to God from his birth. He learned the arts of a nobleman and advanced in Christian virtue, tending the sick and giving alms to the poor. Through his study of theology at the University of Paris he discerned a call to Holy Orders and became a priest. On the day of his first Mass he had a vision which encouraged him to devote his life to ransom Christians who had been captured by Muslims and forced into slavery. After time spent in prayer and fasting, he went to Rome to gain the Pope's approval for a new religious order dedicated to this purpose. Pope Innocent III deliberated and ordered a fast, afterwards concluding that John's mission was inspired by God. He gave his approval for the foundation of the Order of the Holy Trinity, or the Hospitaler Order of the Most Holy Trinity and of Captives (Trinitarians). The habit of the order, a white scapular with a two-toned blue and red cross on the chest, was chosen according to what St. John saw in his vision. St. John of Matha and the Trinitarians collected alms and traveled to Moor-controlled areas, ransoming and encouraging many Christian captives. His feast day is December 17.
Find a Devotional for this Saint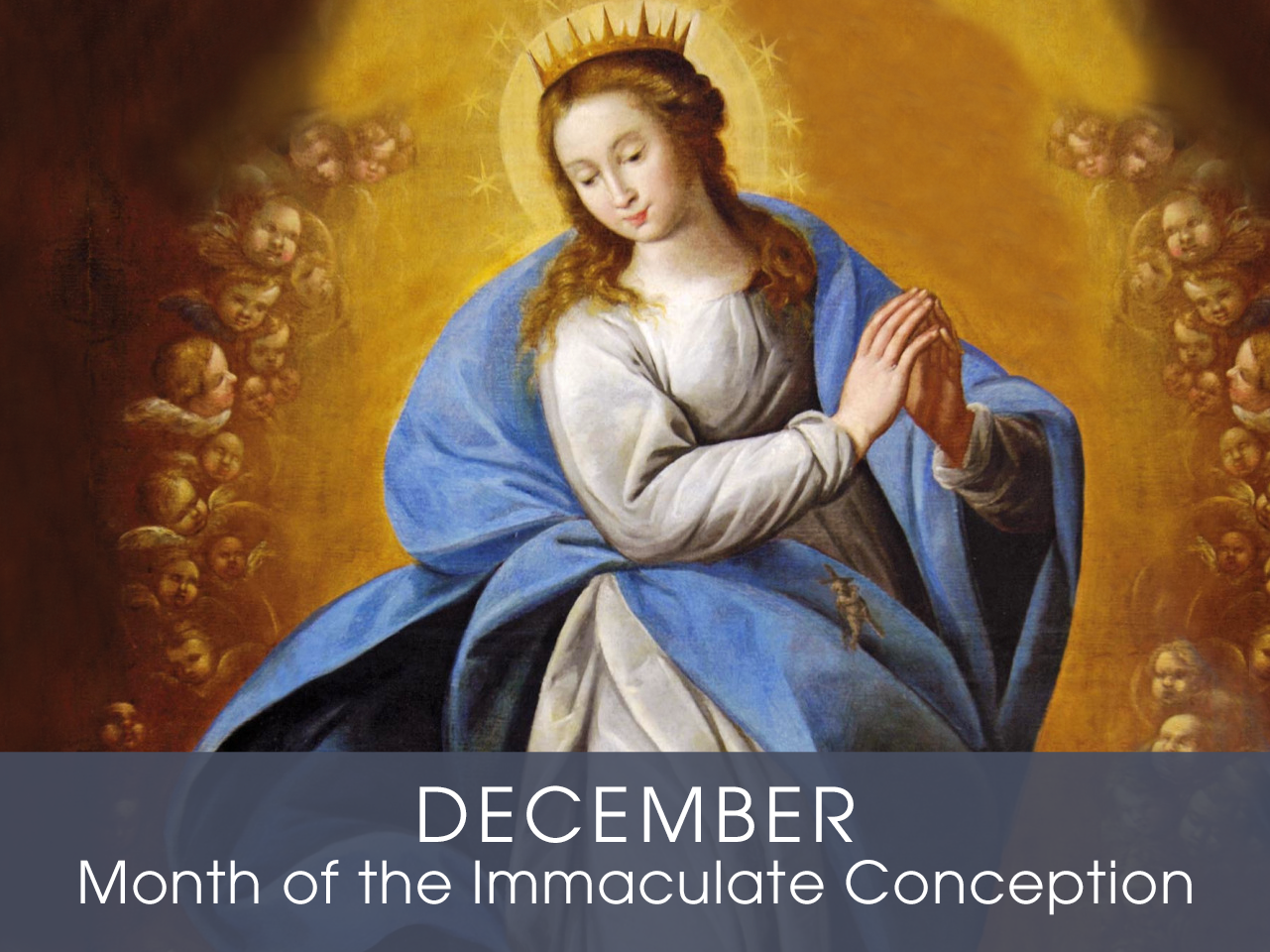 Month of the

Immaculate Conception
Devotion of the Month
The month of December is dedicated to the Immaculate Conception of the Blessed Virgin Mary. Chosen before time to be the Mother of God Incarnate, Jesus Christ, God created Mary perfect and full of grace, preserving her from the stain of Original Sin. Mary Immaculate is the most beautiful fruit of the work of redemption accomplished by her Son, thereby making her the perfect model of holiness for all Christians.
Find a Devotional or Sacramental
Daily Prayers
Prayer for the Dead
In your hands, O Lord, we humbly entrust our brothers and sisters.
In this life you embraced them with your tender love;
deliver them now from every evil and bid them eternal rest.
The old order has passed away: welcome them into paradise,
where there will be no sorrow, no weeping or pain,
but fullness of peace and joy with your Son and the Holy
Spirit forever and ever. Amen.
Prayer of Spiritual Communion
My Jesus, I believe that You are present in the most Blessed Sacrament. I love You above all things and I desire to receive You into my soul. Since I cannot now receive You sacramentally, come at least spiritually into my heart. I embrace You as if You were already there, and unite myself wholly to You. Never permit me to be separated from You. Amen.
Prayer for the Holy Father
Almighty and everlasting God, have mercy upon Thy servant, Pope Francis, our Supreme Pontiff, and direct him, according to Thy loving kindness, in the way of eternal salvation; that, of Thy gift, he may ever desire that which is pleasing unto Thee and may accomplish it with all his might. Through Christ Our Lord. Amen. Our Father. Hail Mary.