"There are two ways of knowing how good God is: one is never to lose Him, and the other is to lose Him and then to find Him." Archbishop Fulton J. Sheen
Today's

Meditation

"What sorrow Mary especially must have felt at losing Jesus [in the Temple]! But, my Savior, Mary had not lost You through her fault. You had left her in order to devote Yourself to Your Father's business. I, on the contrary, have often lost You through my own fault because of my sins. I often forced You to abandon me, and I should have felt great sorrow at this loss and abandonment…Mary had lost only the bodily presence of Jesus; His friendship for her was untouched. But I lost the dearest thing in all the world; the grace and friendship of Jesus."
—Alexander De Rouville, p. 139-140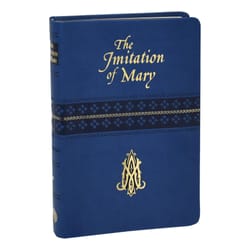 Daily

Verse
"But no human being can tame the tongue. It is a restless evil, full of deadly poison. With it we bless the Lord and Father, and with it we curse human beings who are made in the likeness of God. From the same mouth come blessing and cursing. This need not be so, my brothers." James 3:8-10
St. Winebald
Saint of the Day
St. Winebald (701-761 A.D.) was a Saxon prince born into a holy and royal family in England. His father, St. Richard the King, and his mother, St. Wunna of Wessex, are both saints, as well as his brother, St. Willibald, his sister, St. Walburga, and his uncle, St. Boniface. After making a pilgrimage to the Holy Land with his father and brother, and then spending many years in Rome, Winebald was recruited by his uncle, Boniface, to join him in evangelizing Germany. Winebald was ordained a priest and worked as a missionary across Germany, Holland, France, Austria, Belgium, and Luxembourg, leaving behind many flourishing churches and monasteries under the Rule of St. Benedict. St. Winebald was an important figure in laying the foundations of Christianity across much of Europe. After his death, his tomb became a pilgrimage shrine. His feast day is December 18.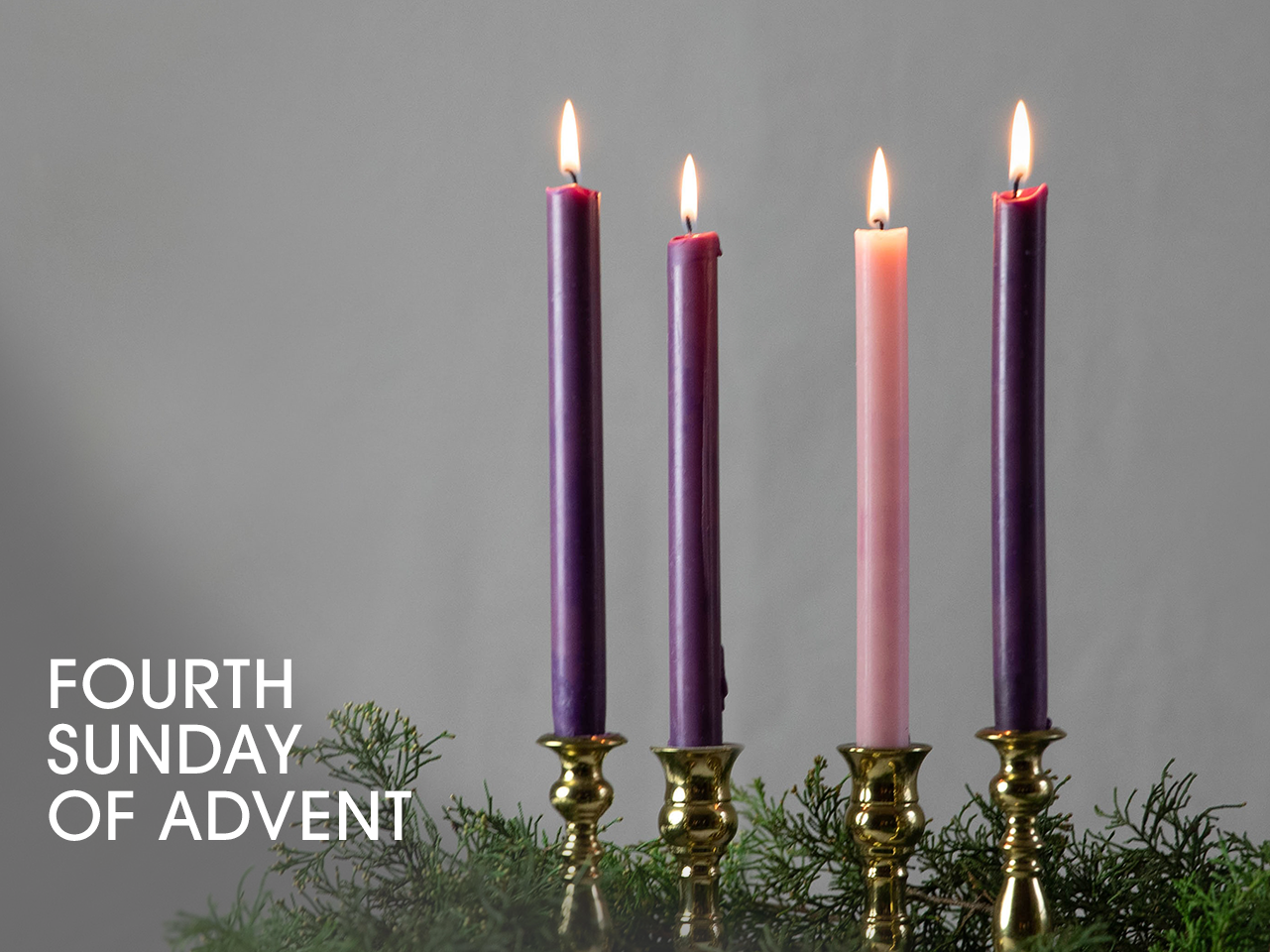 Fourth Sunday of Advent
Feast Day
Today is the Fourth Sunday of Advent. The last week of Advent can be quite short or an entire week, depending on when Christmas falls. This year we have an entire week to finish our spiritual preparation for the coming of the Christ Child. Remember, Christmas doesn't actually begin until the first Mass is celebrated on Christmas Eve! Christmas begins December 25th at midnight and continues until the Feast of the Baptism of Jesus (this season it falls on January 8th). The fourth candle on the Advent wreath – a purple one – is often called the Angel's Candle and symbolizes peace. It helps us remember the  message of the Angels: "Peace on Earth, Good Will Toward Men".
See More About Today's Feast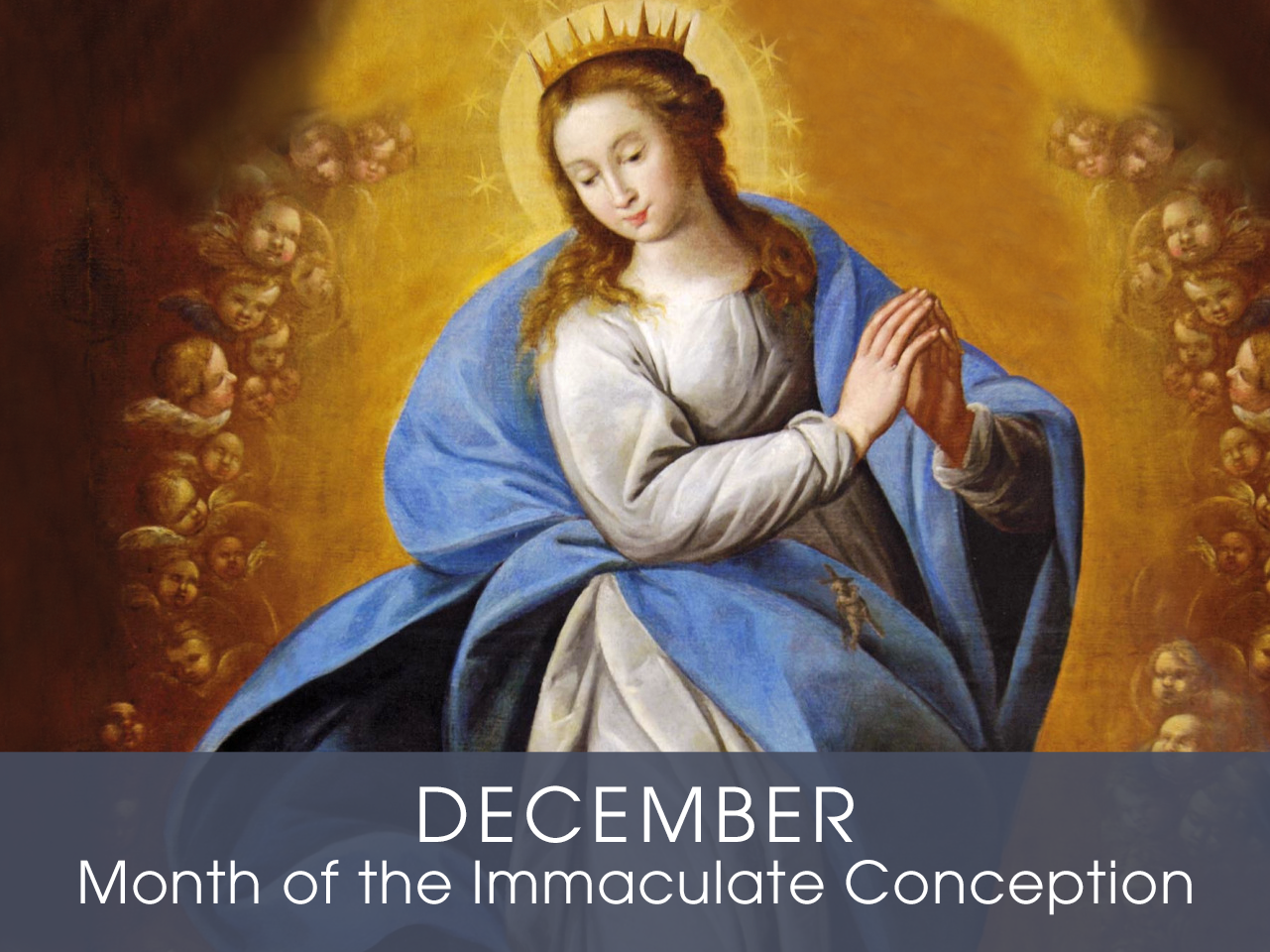 Month of the

Immaculate Conception
Devotion of the Month
The month of December is dedicated to the Immaculate Conception of the Blessed Virgin Mary. Chosen before time to be the Mother of God Incarnate, Jesus Christ, God created Mary perfect and full of grace, preserving her from the stain of Original Sin. Mary Immaculate is the most beautiful fruit of the work of redemption accomplished by her Son, thereby making her the perfect model of holiness for all Christians.
Find a Devotional or Sacramental
Daily Prayers
Prayer for the Dead
In your hands, O Lord, we humbly entrust our brothers and sisters.
In this life you embraced them with your tender love;
deliver them now from every evil and bid them eternal rest.
The old order has passed away: welcome them into paradise,
where there will be no sorrow, no weeping or pain,
but fullness of peace and joy with your Son and the Holy
Spirit forever and ever. Amen.
Prayer of Spiritual Communion
My Jesus, I believe that You are present in the most Blessed Sacrament. I love You above all things and I desire to receive You into my soul. Since I cannot now receive You sacramentally, come at least spiritually into my heart. I embrace You as if You were already there, and unite myself wholly to You. Never permit me to be separated from You. Amen.
Prayer for the Holy Father
Almighty and everlasting God, have mercy upon Thy servant, Pope Francis, our Supreme Pontiff, and direct him, according to Thy loving kindness, in the way of eternal salvation; that, of Thy gift, he may ever desire that which is pleasing unto Thee and may accomplish it with all his might. Through Christ Our Lord. Amen. Our Father. Hail Mary.