"There are two ways of knowing how good God is: one is never to lose Him, and the other is to lose Him and then to find Him." Archbishop Fulton J. Sheen
Today's

Meditation

"It is, then, in following the will of God, in spite of all the difficulties that may arise both from within and from without, in the constant offering of ourselves to God as the creatures of His hand to do and to be what He would have us, in the surrender of one thing after another that comes between us and Him and holds us back—it is in such acts that we unite ourselves with those glorious beings who cast their crowns before the throne and with those unfallen creatures who have never known what it is to have a wish or thought apart from the will of God. Amongst those glorified saints there are, indeed, many whose wills were for a long time in revolt against God's will and who brought themselves at last into subjection, many to whom the will of God here on earth meant the sacrifice of everything the heart most loved, many to whom it meant the sacrifice of life itself. But all that is past and over, and its fruits remain—the eternal life of oblation and union with God, where one will rules those countless multitudes and binds them together and to God, where each one of those countless millions lives his own complete and perfect life yet never jars on any other, where each is perfect in itself and all together compose one perfect whole—the Body of Christ."
— Fr. Basil Maturin, p. 47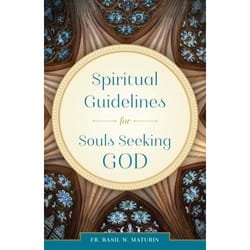 Daily

Verse
"But no human being can tame the tongue. It is a restless evil, full of deadly poison. With it we bless the Lord and Father, and with it we curse human beings who are made in the likeness of God. From the same mouth come blessing and cursing. This need not be so, my brothers." James 3:8-10
St. Winebald
Saint of the Day
St. Winebald (701-761 A.D.) was a Saxon prince born into a holy and royal family in England. His father, St. Richard the King, and his mother, St. Wunna of Wessex, are both saints, as well as his brother, St. Willibald, his sister, St. Walburga, and his uncle, St. Boniface. After making a pilgrimage to the Holy Land with his father and brother, and then spending many years in Rome, Winebald was recruited by his uncle, Boniface, to join him in evangelizing Germany. Winebald was ordained a priest and worked as a missionary across Germany, Holland, France, Austria, Belgium, and Luxembourg, leaving behind many flourishing churches and monasteries under the Rule of St. Benedict. St. Winebald was an important figure in laying the foundations of Christianity across much of Europe. After his death, his tomb became a pilgrimage shrine. His feast day is December 18.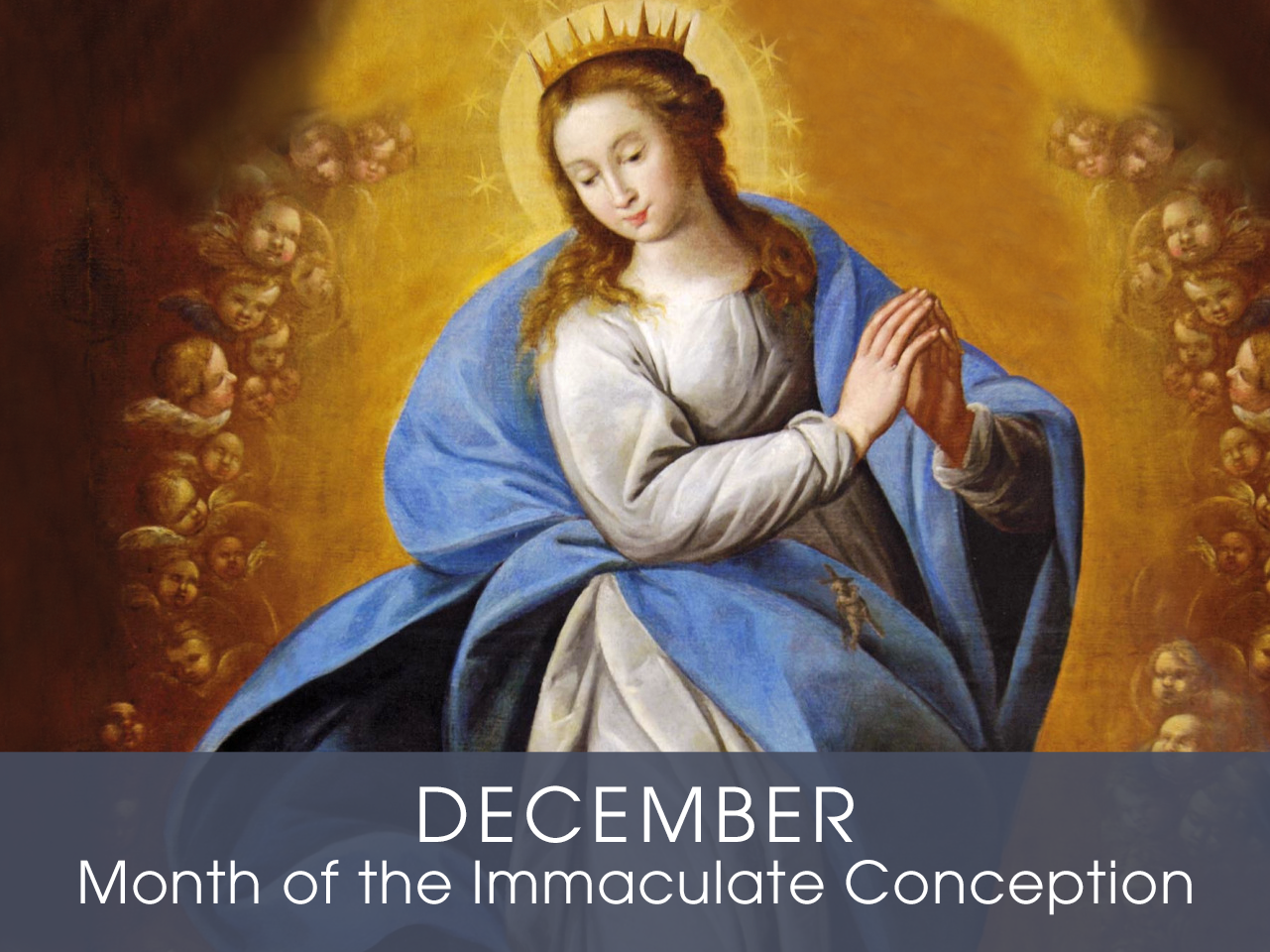 Month of the

Immaculate Conception
Devotion of the Month
The month of December is dedicated to the Immaculate Conception of the Blessed Virgin Mary. Chosen before time to be the Mother of God Incarnate, Jesus Christ, God created Mary perfect and full of grace, preserving her from the stain of Original Sin. Mary Immaculate is the most beautiful fruit of the work of redemption accomplished by her Son, thereby making her the perfect model of holiness for all Christians.
Find a Devotional or Sacramental
Daily Prayers
Prayer for the Dead
In your hands, O Lord, we humbly entrust our brothers and sisters.
In this life you embraced them with your tender love;
deliver them now from every evil and bid them eternal rest.
The old order has passed away: welcome them into paradise,
where there will be no sorrow, no weeping or pain,
but fullness of peace and joy with your Son and the Holy
Spirit forever and ever. Amen.
Prayer of Spiritual Communion
My Jesus, I believe that You are present in the most Blessed Sacrament. I love You above all things and I desire to receive You into my soul. Since I cannot now receive You sacramentally, come at least spiritually into my heart. I embrace You as if You were already there, and unite myself wholly to You. Never permit me to be separated from You. Amen.
Prayer for the Holy Father
Almighty and everlasting God, have mercy upon Thy servant, Pope Francis, our Supreme Pontiff, and direct him, according to Thy loving kindness, in the way of eternal salvation; that, of Thy gift, he may ever desire that which is pleasing unto Thee and may accomplish it with all his might. Through Christ Our Lord. Amen. Our Father. Hail Mary.