"And I saw that truly nothing happens by accident or luck, but everything by God's wise providence ... for matters that have been in God's foreseeing wisdom, since before time began, befall us suddenly, all unawares; and so in our blindness and ignorance we say that this is accident or luck, but to our Lord God it is not so." St. Juliana of Norwich
Today's

Meditation

"Love, by its essence, involves a leap into the unknown, a death to oneself, because genuine love is a love that loves to the end. And to love to the end means to die for those whom you love. It also means to forgive them. This involves the experience, one day or another, of the Cross and, therefore of sacrifice, which will seal the spouses' unity definitively."
—Robert Cardinal Sarah, p.25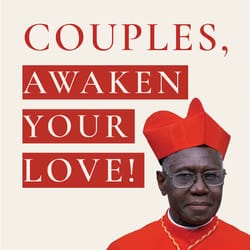 Daily

Verse
"The end of all things is at hand. Therefore, be serious and sober for prayers. Above all, let your love for one another be intense, because love covers a multitude of sins. Be hospitable to one another without complaining." 1 Peter 4:7-9
Pope St. Anastasius I
Saint of the Day
Pope St. Anastasius I (d. 401 A.D.) was a 4th century Bishop of Rome. The writings of the Church Fathers tell us that he was a distinguished Roman Christian known for his charity and holiness. He was elevated to the Chair of St. Peter in 399 A.D., succeeding Pope Siricius, and his pontificate lasted not quite four years. St. Paulinus of Nola, St. Augustine, and St. Jerome were among his friends. St. Jerome called Pope St. Anastasius "a man of very rich poverty and apostolic zeal." He fought against heresies and heretics that threatened the doctrine of the Church, most notably a popular theologian at the time, Origen, whom he soundly condemned. Pope St. Anastasius I was known as a great Holy Father who governed the Church "with purity of life, abundance of doctrine, and perfect strictness of ecclesiastical authority." His feast day is December 19.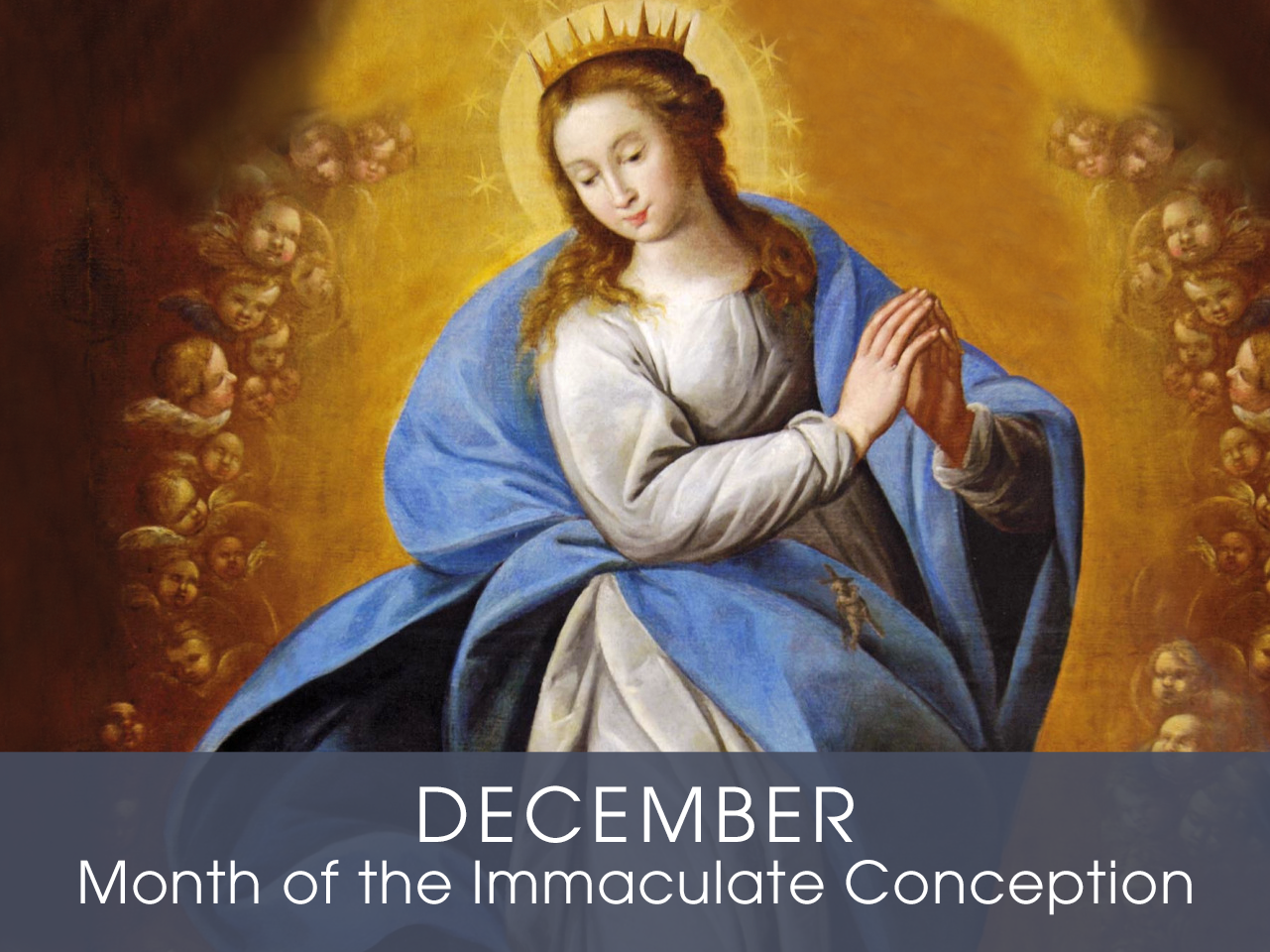 Month of the

Immaculate Conception
Devotion of the Month
The month of December is dedicated to the Immaculate Conception of the Blessed Virgin Mary. Chosen before time to be the Mother of God Incarnate, Jesus Christ, God created Mary perfect and full of grace, preserving her from the stain of Original Sin. Mary Immaculate is the most beautiful fruit of the work of redemption accomplished by her Son, thereby making her the perfect model of holiness for all Christians.
Find a Devotional or Sacramental
Daily Prayers
Prayer for the Dead
In your hands, O Lord, we humbly entrust our brothers and sisters.
In this life you embraced them with your tender love;
deliver them now from every evil and bid them eternal rest.
The old order has passed away: welcome them into paradise,
where there will be no sorrow, no weeping or pain,
but fullness of peace and joy with your Son and the Holy
Spirit forever and ever. Amen.
Prayer of Spiritual Communion
My Jesus, I believe that You are present in the most Blessed Sacrament. I love You above all things and I desire to receive You into my soul. Since I cannot now receive You sacramentally, come at least spiritually into my heart. I embrace You as if You were already there, and unite myself wholly to You. Never permit me to be separated from You. Amen.
Prayer for the Holy Father
Almighty and everlasting God, have mercy upon Thy servant, Pope Francis, our Supreme Pontiff, and direct him, according to Thy loving kindness, in the way of eternal salvation; that, of Thy gift, he may ever desire that which is pleasing unto Thee and may accomplish it with all his might. Through Christ Our Lord. Amen. Our Father. Hail Mary.