"If you wish to go to extremes, let it be in sweetness, patience, humility and charity." St. Philip Neri
Today's

Meditation

"Advent is like the final hour before the breaking of the dawn. Our prayer…is simple: "Grant, we pray, that we may look forward in joy to the glorious Nativity of Christ." Constantly, the season reminds us to think about where we are directing our attention and invites us to lift our gaze toward those first streaks of light on the horizon. The coming birth of Christ is both the answer to our longing and the fulfillment of the promises of God woven throughout scripture."
—Fr. John Burns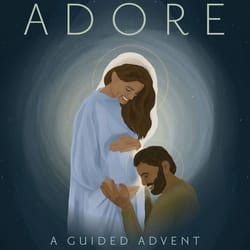 Daily

Verse
"For as the heavens are higher than the earth, so are my ways higher than your ways and my thoughts than your thoughts. For as the rain and the snow come down from heaven, and return not thither but water the earth, making it bring forth and sprout, giving seed to the sower and bread to the eater, so shall my word be that goes forth from my mouth; it shall not return to me empty, but it shall accomplish that which I purpose, and prosper in the thing for which I sent it." Isaiah 55:9-11
St. Dominic of Silos
Saint of the Day
St. Dominic of Silos (1000–1073 A.D.) was born in Navarre, Spain, to a peasant family. He grew up herding his father's sheep in the Pyrenees mountains. This work endeared in him a love of solitude, leading him to enter the local Benedictine monastery in Navarre. He eventually became its prior, but was driven out when the King of Navarre seized its lands. Dominic then fled to another monastery under the protection of King Ferdinand I of Leon. Though the monastery was dilapidated, he became abbot and restored it both materially and spiritually, turning it into a significant center of scholarship and charity to the poor. The funds of the monastery were used to ransom Christian captives who were enslaved by Muslims. St. Dominic of Silos was known during his life and after death as a miracle worker, making him a popular Spanish saint. The Spanish mother of St. Dominic de Guzmán, founder of the Dominican Order, prayed for a son at St. Dominic of Silos' shrine; when she conceived, she named her son after him. St. Dominic of Silos' special patronage became connected with pregnancy, and until 1931 his crozier was used to bless the queens of Spain, and was placed beside their beds when they were in labor. St. Dominic of Silos is also the patron of prisoners and shepherds. His feast day is December 20.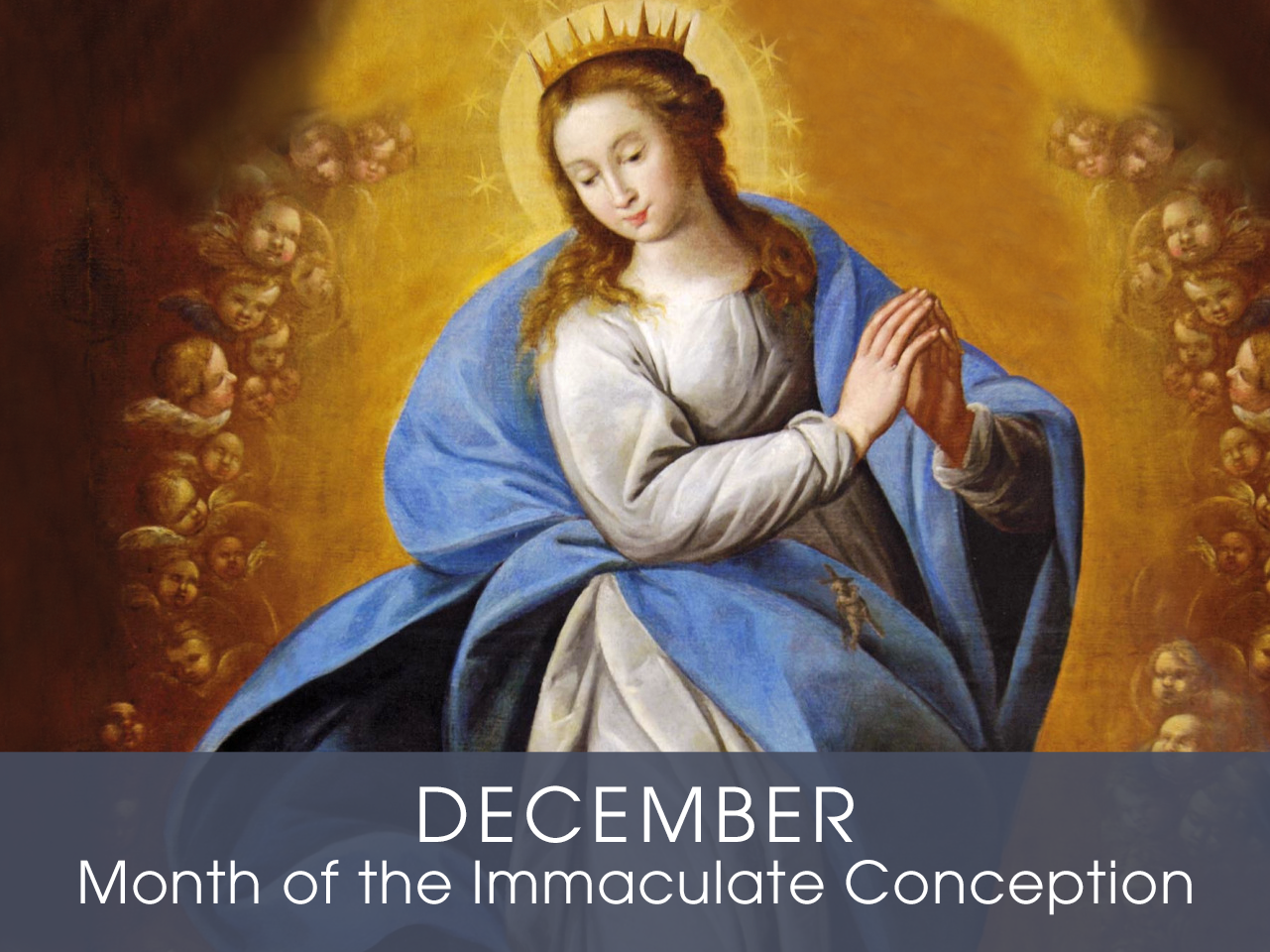 Month of the

Immaculate Conception
Devotion of the Month
The month of December is dedicated to the Immaculate Conception of the Blessed Virgin Mary. Chosen before time to be the Mother of God Incarnate, Jesus Christ, God created Mary perfect and full of grace, preserving her from the stain of Original Sin. Mary Immaculate is the most beautiful fruit of the work of redemption accomplished by her Son, thereby making her the perfect model of holiness for all Christians.
Find a Devotional or Sacramental
Daily Prayers
Prayer for the Dead
In your hands, O Lord, we humbly entrust our brothers and sisters.
In this life you embraced them with your tender love;
deliver them now from every evil and bid them eternal rest.
The old order has passed away: welcome them into paradise,
where there will be no sorrow, no weeping or pain,
but fullness of peace and joy with your Son and the Holy
Spirit forever and ever. Amen.
Prayer of Spiritual Communion
My Jesus, I believe that You are present in the most Blessed Sacrament. I love You above all things and I desire to receive You into my soul. Since I cannot now receive You sacramentally, come at least spiritually into my heart. I embrace You as if You were already there, and unite myself wholly to You. Never permit me to be separated from You. Amen.
Prayer for the Holy Father
Almighty and everlasting God, have mercy upon Thy servant, Pope Francis, our Supreme Pontiff, and direct him, according to Thy loving kindness, in the way of eternal salvation; that, of Thy gift, he may ever desire that which is pleasing unto Thee and may accomplish it with all his might. Through Christ Our Lord. Amen. Our Father. Hail Mary.