"If we do not risk anything for God we will never do anything great for Him." St. Louis De Montfort
Today's

Meditation

"An excellent method of preserving interior silence is to keep exterior silence. . . even in the world, each one of us can make his own solitude, a boundary beyond which nothing can force its way unperceived. It is not noise in itself that is the difficulty, but noise that is pointless; it is not every conversation, but useless conversations; not all kinds of occupation, but aimless occupations. In point of fact, everything that does not serve some good purpose is harmful. It is foolish, nay, more, it is a betrayal to devote to a useless objective powers that can be given to what is essential. There are two ways of separating ourselves from almighty God, quite different from one another but both disastrous, although for different reasons: mortal sin and voluntary distractions—mortal sin, which objectively breaks off our union with God, and voluntary distractions, which subjectively interrupt or hinder our union from being as close as it ought to be. We should speak only when it is preferable not to keep silence. The Gospel does not say merely that we shall have to give an account of every evil word, but of every idle thought."
—St. Alphonsus Liguori, p. 44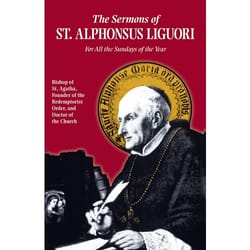 Daily

Verse
"Put on then, as God's chosen ones, holy and beloved, heartfelt compassion, kindness, humility, gentleness, and patience, bearing with one another and forgiving one another, if one has a grievance against another; as the Lord has forgiven you, so must you also do." Colossians 3:12-13
St. Peter Canisius
Saint of the Day
St. Peter Canisius (1521–1597) was born in Holland to a wealthy family. He was sent to the University of Cologne and met St. Peter Faber who influenced him to join the Jesuits. St. Peter Canisius became famous for his preaching and writing, and was one of the most influential Catholics of his time. He was instrumental in defending Catholicism against the Protestant revolt in Germany and surrounding countries. He famously wrote a popular-level catechism to counter the spreading heresies. The restoration of the Church in Germany is largely attributed to his catechetical work. He was adamant in promoting charity and courtesy towards Protestants in a time of great hostility. After the Council of Trent, he was chosen by the Vatican to help smuggle the documents of the Council into the hands of European bishops, avoiding the outposts of Protestant aggression, which was a difficult task at the time. For his brilliance in teaching Catholic doctrine, St. Peter Canisius was named a Doctor of the Church. His feast day is December 21st.
Find a Devotional for this Saint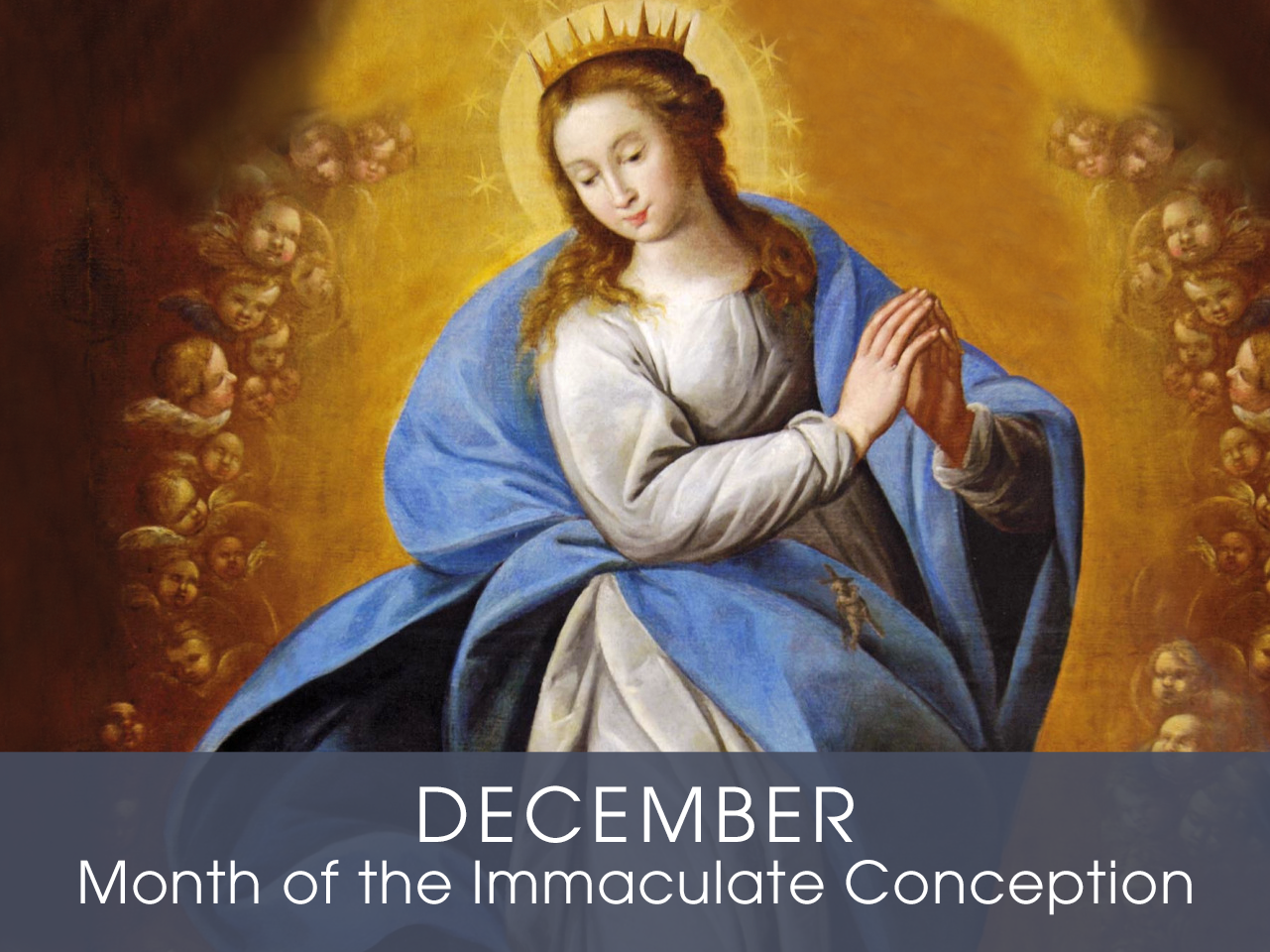 Month of the

Immaculate Conception
Devotion of the Month
The month of December is dedicated to the Immaculate Conception of the Blessed Virgin Mary. Chosen before time to be the Mother of God Incarnate, Jesus Christ, God created Mary perfect and full of grace, preserving her from the stain of Original Sin. Mary Immaculate is the most beautiful fruit of the work of redemption accomplished by her Son, thereby making her the perfect model of holiness for all Christians.
Find a Devotional or Sacramental
Daily Prayers
Prayer for the Dead
In your hands, O Lord, we humbly entrust our brothers and sisters.
In this life you embraced them with your tender love;
deliver them now from every evil and bid them eternal rest.
The old order has passed away: welcome them into paradise,
where there will be no sorrow, no weeping or pain,
but fullness of peace and joy with your Son and the Holy
Spirit forever and ever. Amen.
Prayer of Spiritual Communion
My Jesus, I believe that You are present in the most Blessed Sacrament. I love You above all things and I desire to receive You into my soul. Since I cannot now receive You sacramentally, come at least spiritually into my heart. I embrace You as if You were already there, and unite myself wholly to You. Never permit me to be separated from You. Amen.
Prayer for the Holy Father
Almighty and everlasting God, have mercy upon Thy servant, Pope Francis, our Supreme Pontiff, and direct him, according to Thy loving kindness, in the way of eternal salvation; that, of Thy gift, he may ever desire that which is pleasing unto Thee and may accomplish it with all his might. Through Christ Our Lord. Amen. Our Father. Hail Mary.