"We have been called to heal wounds, to unite what has fallen apart, and to bring home those who have lost their way." St. Francis of Assisi
Today's

Meditation

"Mary remained with the donkey at the very entrance of the street while Joseph sought a lodging in the nearest houses—in vain, for Bethlehem was full of strangers, all running from place to place. Joseph returned to Mary, saying that as no shelter was to be found there, they would go on farther into the town. He led the donkey on by the bridle, and the Blessed Virgin walked beside him. When they came to the beginning of another street, Mary again stopped by the donkey, and Joseph again went from house to house in vain seeking a lodging, and again came sadly back. This happened several times, and the Blessed Virgin often had long to wait. Everywhere the houses were filled with people, everywhere he was turned away … Joseph led the Blessed Virgin to [a] tree, and made her a comfortable seat against its trunk with their bundles, so that she might rest while he sought for shelter in the houses near. … At first Mary stood upright, leaning against the tree. Her ample white woolen dress had no girdle and hung around her in folds: her head was covered with a white veil. Many people passed by and looked at her, not knowing that the Redeemer was so near to them. She was so patient, so humble, so full of hopeful expectation. Ah, she had to wait a long, long time; she sat down at last on the rug, crossing her feet under her. She sat with her head bent and her hands crossed below her breast. Joseph came back to her in great distress; he had found no shelter. His friends, of whom he had spoken to the Blessed Virgin, would hardly recognize him. He was in tears and Mary comforted him."
—Bl. Anne Catherine Emmerich, p.185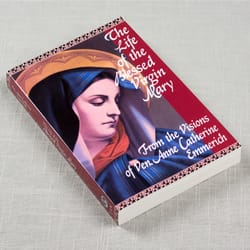 Daily

Verse
"Therefore, confess your sins to one another and pray for one another, that you may be healed. The fervent prayer of a righteous person is very powerful." James 5:16
St. Zeno of Nicomedia
Saint of the Day
St. Zeno of Nicomedia (d. 303 A.D.) was a Roman soldier and commander living in Nicomedia (modern-day Turkey) during the reign of Roman Emperors Diocletian and Maximian. During their fierce persecution of the Church they were condemning many Christians to death, including any soldiers who professed faith in Jesus Christ. In Nicomedia alone, as many as 20,000 Christians were burned alive as they gathered inside a cathedral on Christmas Day. Standing nearby when the Emperor was offering a sacrifice to a Roman deity, St. Zeno, a Christian, mocked his devotion to a soulless god. St. Zeno was immediately seized and put to death, giving him a martyr's crown. St. Zeno's feast day is December 22nd.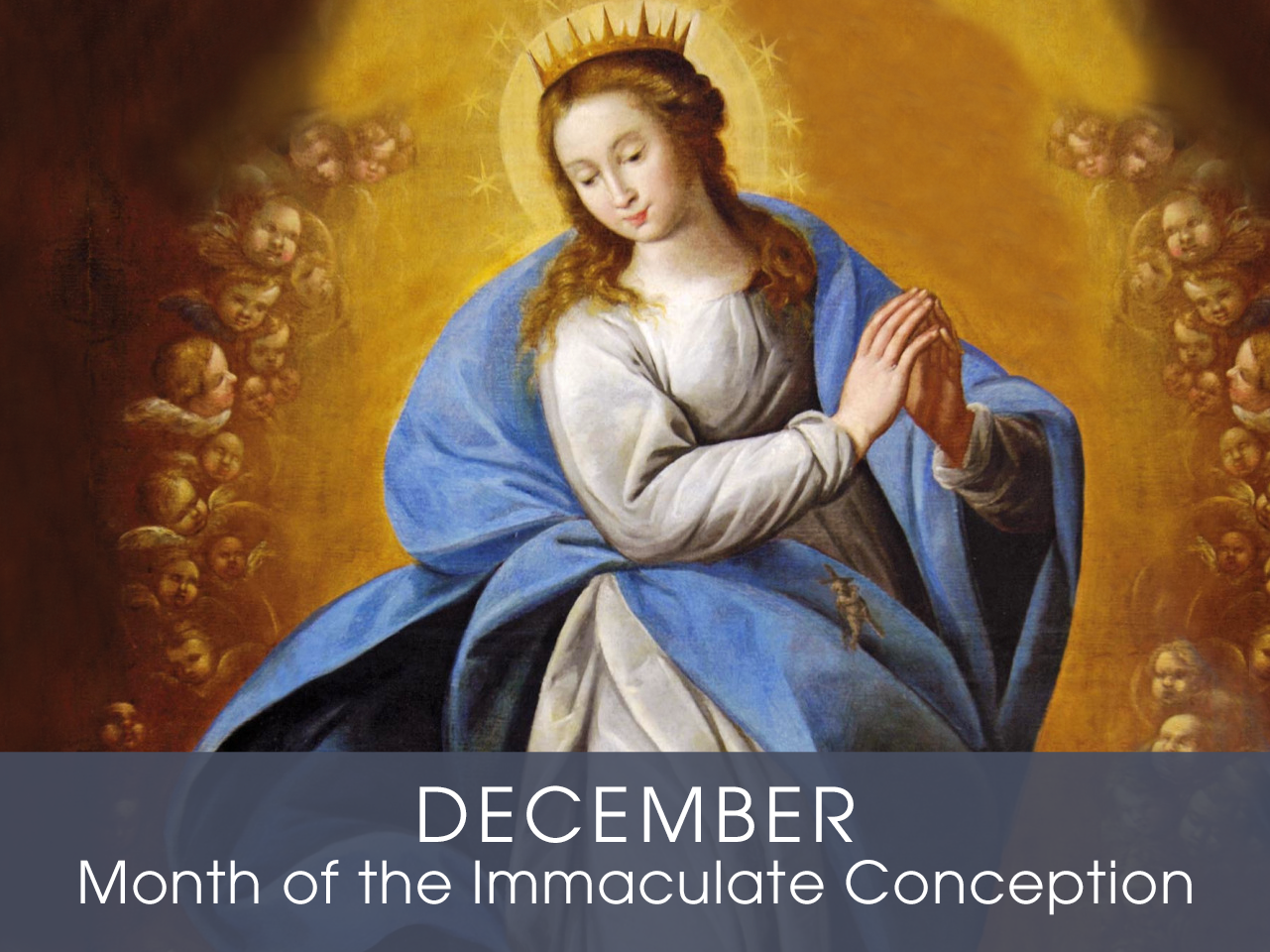 Month of the

Immaculate Conception
Devotion of the Month
The month of December is dedicated to the Immaculate Conception of the Blessed Virgin Mary. Chosen before time to be the Mother of God Incarnate, Jesus Christ, God created Mary perfect and full of grace, preserving her from the stain of Original Sin. Mary Immaculate is the most beautiful fruit of the work of redemption accomplished by her Son, thereby making her the perfect model of holiness for all Christians.
Find a Devotional or Sacramental
Daily Prayers
Prayer for the Dead
In your hands, O Lord, we humbly entrust our brothers and sisters.
In this life you embraced them with your tender love;
deliver them now from every evil and bid them eternal rest.
The old order has passed away: welcome them into paradise,
where there will be no sorrow, no weeping or pain,
but fullness of peace and joy with your Son and the Holy
Spirit forever and ever. Amen.
Prayer of Spiritual Communion
My Jesus, I believe that You are present in the most Blessed Sacrament. I love You above all things and I desire to receive You into my soul. Since I cannot now receive You sacramentally, come at least spiritually into my heart. I embrace You as if You were already there, and unite myself wholly to You. Never permit me to be separated from You. Amen.
Prayer for the Holy Father
Almighty and everlasting God, have mercy upon Thy servant, Pope Francis, our Supreme Pontiff, and direct him, according to Thy loving kindness, in the way of eternal salvation; that, of Thy gift, he may ever desire that which is pleasing unto Thee and may accomplish it with all his might. Through Christ Our Lord. Amen. Our Father. Hail Mary.