"God has done everything; he has done the impossible: he was made flesh. His all-powerful love has accomplished something which surpasses all human understanding: the Infinite has become a child, has entered the human family. And yet, this same God cannot enter my heart unless I open the door to him." Pope Benedict XVI
Today's

Meditation

"What worthy return can we make for so great a condescension? The One Only-begotten God, ineffably born of God, entered the Virgin's womb and grew and took the frame of poor humanity. He who upholds the universe, within whom and through whom are all things, was brought forth by common childbirth. He at whose voice archangels and angels tremble, and heaven and earth and all the elements of this world are melted, was heard in childish wailing. The Invisible and Incomprehensible, whom sight and feeling and touch cannot measure, was wrapped in a cradle."
—St. Hilary of Poitiers, p. 364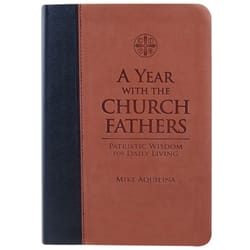 Daily

Verse
"For since death came through a human being, the resurrection of the dead came also through a human being. For just as in Adam all die, so too in Christ shall all be brought to life, but each one in proper order: Christ the firstfruits; then, at his coming, those who belong to Christ; then comes the end, when he hands over the kingdom to his God and Father, when he has destroyed every sovereignty and every authority and power. For he must reign until he has put all his enemies under his feet. The last enemy to be destroyed is death." 1 Corinthians 15:21-26
Adam & Eve
Saint of the Day
Adam and Eve, the first man and woman created by God as recounted in the Old Testament book of Genesis, are the father and mother of all humanity. Through their willful disobedience to the command of God, sin came into the world. To redeem mankind which was thereby separated from the perfect communion with the Holy Trinity for which they were created, God became man, born of the Blessed Virgin Mary, and died on a Cross. Jesus is the New Adam, and Mary is the New Eve. Christian tradition recognizes that Adam and Eve were rescued by Christ in virtue of His death, burial, and resurrection, and are with God and the saints in heaven. Their feast day is celebrated together on December 24th.
Find a Devotional for this Saint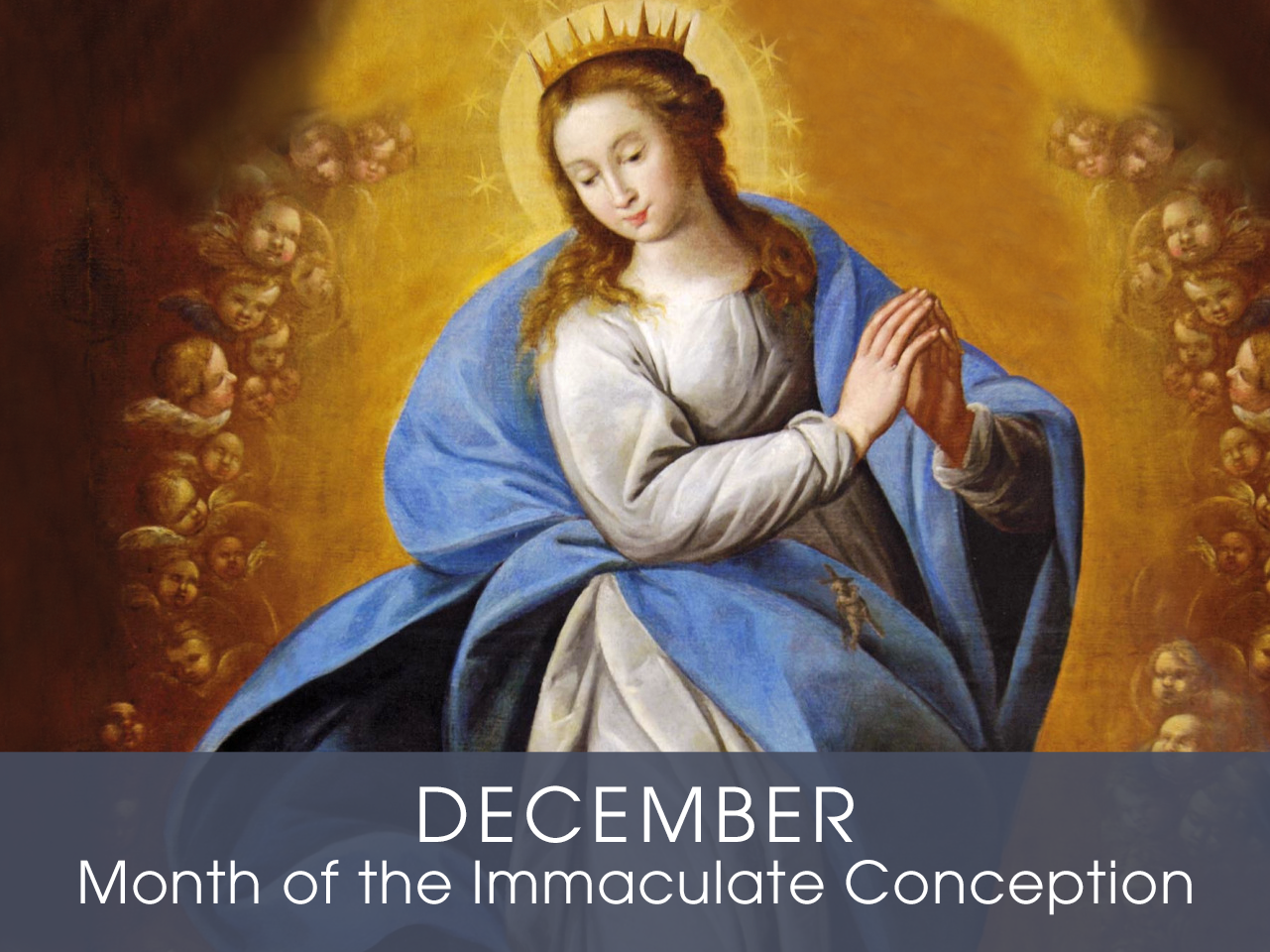 Month of the

Immaculate Conception
Devotion of the Month
The month of December is dedicated to the Immaculate Conception of the Blessed Virgin Mary. Chosen before time to be the Mother of God Incarnate, Jesus Christ, God created Mary perfect and full of grace, preserving her from the stain of Original Sin. Mary Immaculate is the most beautiful fruit of the work of redemption accomplished by her Son, thereby making her the perfect model of holiness for all Christians.
Find a Devotional or Sacramental
Daily Prayers
Prayer for the Dead
In your hands, O Lord, we humbly entrust our brothers and sisters.
In this life you embraced them with your tender love;
deliver them now from every evil and bid them eternal rest.
The old order has passed away: welcome them into paradise,
where there will be no sorrow, no weeping or pain,
but fullness of peace and joy with your Son and the Holy
Spirit forever and ever. Amen.
Prayer of Spiritual Communion
My Jesus, I believe that You are present in the most Blessed Sacrament. I love You above all things and I desire to receive You into my soul. Since I cannot now receive You sacramentally, come at least spiritually into my heart. I embrace You as if You were already there, and unite myself wholly to You. Never permit me to be separated from You. Amen.
Prayer for the Holy Father
Almighty and everlasting God, have mercy upon Thy servant, Pope Francis, our Supreme Pontiff, and direct him, according to Thy loving kindness, in the way of eternal salvation; that, of Thy gift, he may ever desire that which is pleasing unto Thee and may accomplish it with all his might. Through Christ Our Lord. Amen. Our Father. Hail Mary.