"If we approach with faith, we too will see Jesus ... for the Eucharistic table takes the place of the crib. Here the Body of the Lord is present, wrapped not in swaddling clothes but in the rays of the Holy Spirit." St. John Chrysostom
Today's

Meditation

"'And suddenly there was with the angel a multitude of the heavenly host praising God and saying, Glory to God in the highest, and on earth peace among men with whom he is pleased' (Lk 2:12-14). According to the evangelist, the angels 'said' this. But Christianity has always understood that the speech of angels is actually song, in which all the glory of the great joy that they proclaim becomes tangibly present. And so, from that moment, the angels' song of praise has never gone silent. It continues down the centuries in constantly new forms and it resounds ever anew at the celebration of Jesus' birth. It is only natural that simple believers would then hear the shepherds singing too, and to this day they join in their caroling on the Holy Night, proclaiming in song the great joy that, from then until the end of time, is bestowed on all people."
—Pope Benedict XVI, p. 73-74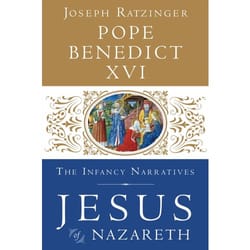 Daily

Verse
"For to us a child is born, to us a son is given; and the government will be upon his shoulder, and his name will be called "Wonderful Counselor, Mighty God, Everlasting Father, Prince of Peace."" Isaiah 9:6
St. Anastasia
Saint of the Day
St. Anastasia (c. 281-314 A.D.) was a Roman citizen of the noble class, born to a wealthy pagan father and a Christian mother. She was secretly baptized due to her mother's desire to raise her as a Christian. Anastasia married a Roman pagan of her class, and, when he discovered that she was a practicing Christian, he became a cruel tyrant and inflicted much suffering upon her. After her husband's untimely death, Anastasia devoted her life to acts of charity and to consoling Christians who were imprisoned for their faith. When she was discovered to be a Christian during the persecutions of Diocletian, Anastasia was captured, tortured, and starved before being crucified, burned alive, and beheaded. The place of her martyrdom is Sirmium in what is today Serbia, and afterwards she was venerated as a healer and exorcist. St. Anastasia is one of the seven women, besides the Virgin Mary, commemorated in the Roman Canon of the Mass. Her feast day is December 25th.
Find a Devotional for this Saint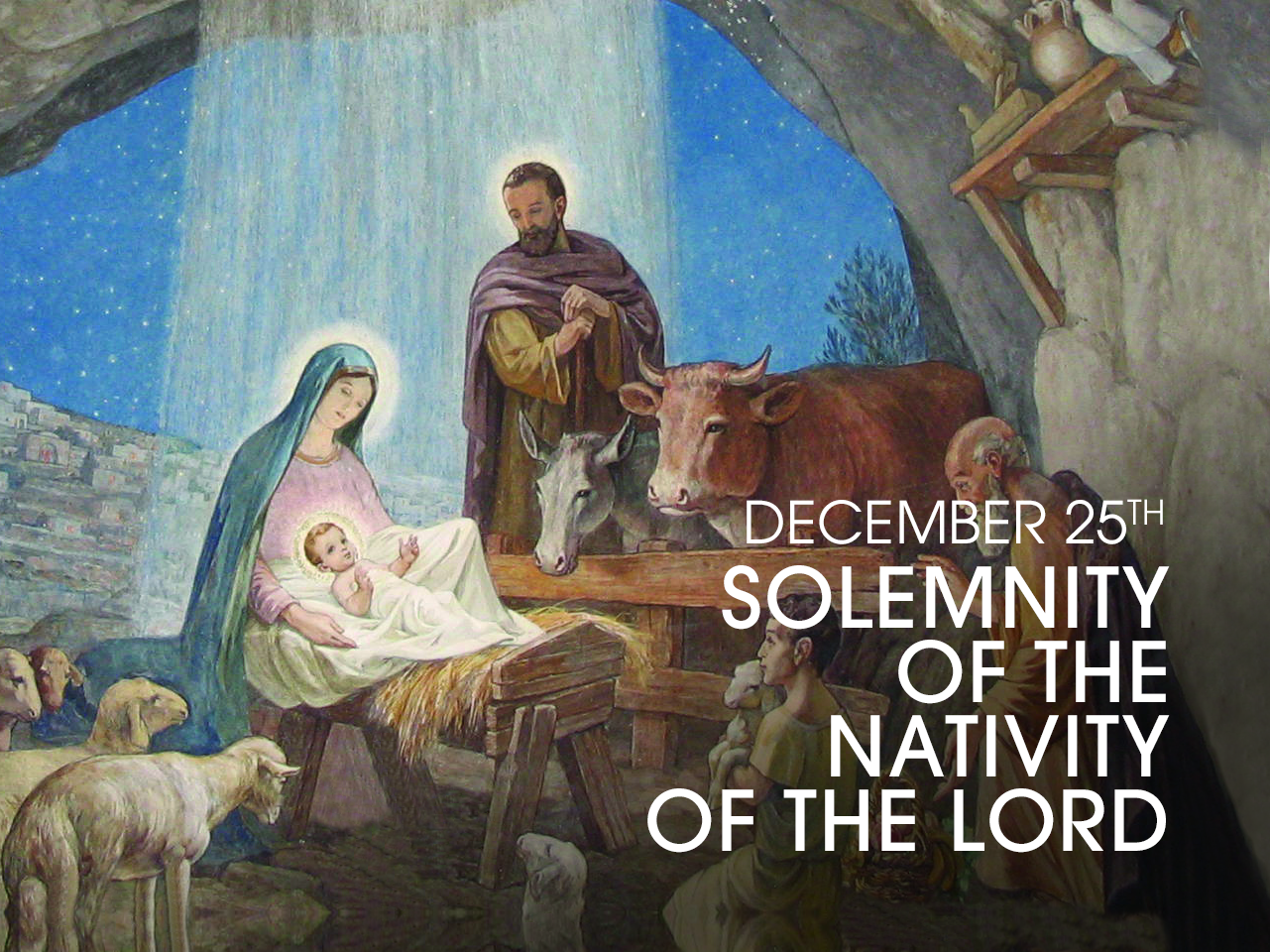 Christmas
Feast Day
December 25th is the feast of the Nativity of Our Lord and Savior Jesus Christ, the greatest Christian holy day after Easter. "Christ Mass" is the Eucharistic feast celebrating the birth of Christ, the Incarnation of Second Person of the Holy Trinity in the womb of the Virgin Mary, who came to suffer and die on a cross to save us from our sins. Three Masses are celebrated at Christmas: Midnight Mass, or "The Angel's Mass"; Mass at Dawn, or "The Shepherd's Mass; and Mass during the Day, or "The King's Mass." The octave of Christmas lasts from December 25th until January 1st, the Solemnity of Mary, the Mother of God. In the current Roman Catholic calendar the Christmas season continues until the feast of Jesus' baptism on the Sunday following Epiphany; on the ancient liturgical calendar Christmastide continues until Candlemas, or the Presentation of Jesus on February 2nd. Christmas is a Holy Day of Obligation.
See More About Today's Feast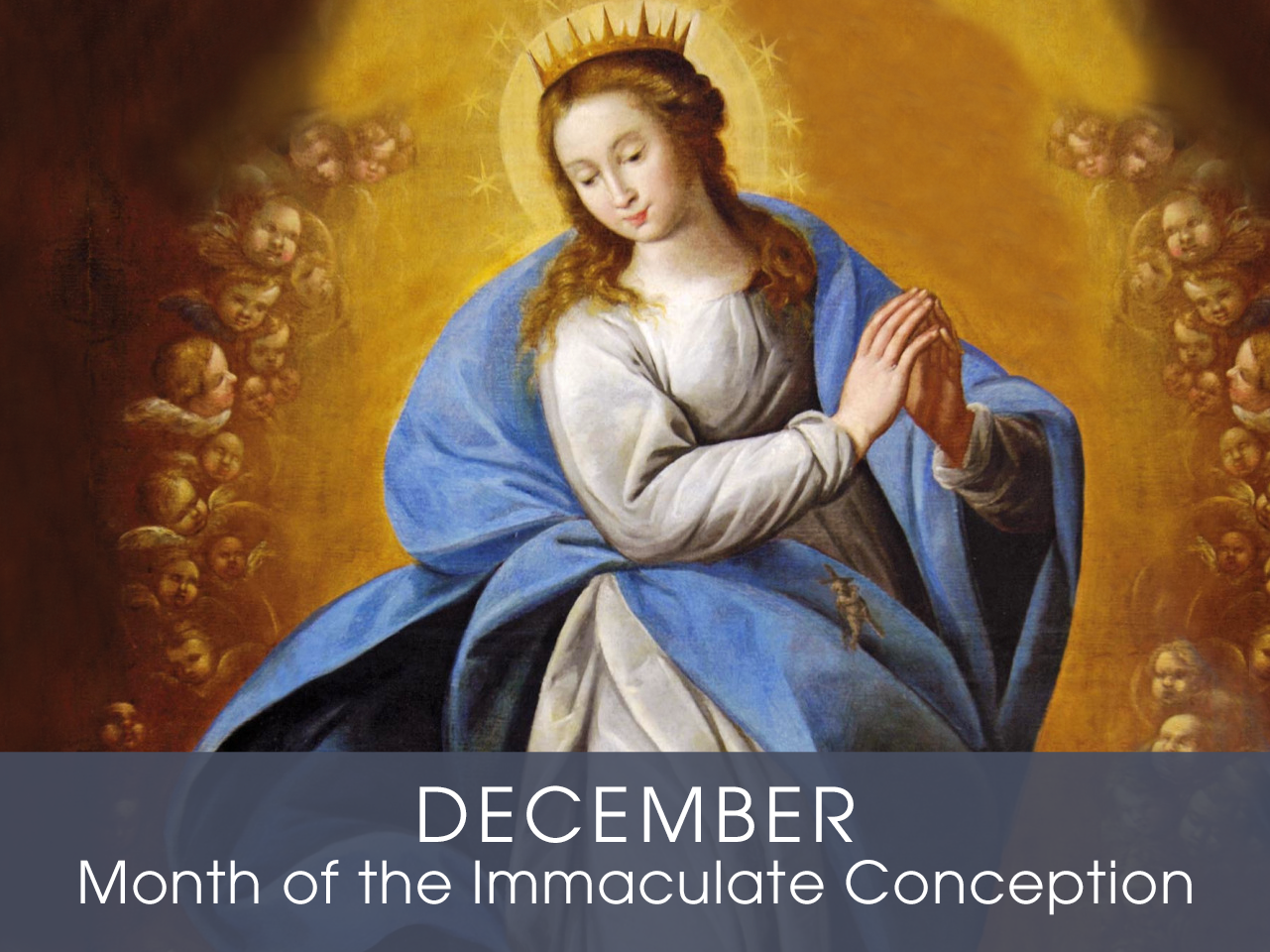 Month of the

Immaculate Conception
Devotion of the Month
The month of December is dedicated to the Immaculate Conception of the Blessed Virgin Mary. Chosen before time to be the Mother of God Incarnate, Jesus Christ, God created Mary perfect and full of grace, preserving her from the stain of Original Sin. Mary Immaculate is the most beautiful fruit of the work of redemption accomplished by her Son, thereby making her the perfect model of holiness for all Christians.
Find a Devotional or Sacramental
Daily Prayers
Prayer for the Dead
In your hands, O Lord, we humbly entrust our brothers and sisters.
In this life you embraced them with your tender love;
deliver them now from every evil and bid them eternal rest.
The old order has passed away: welcome them into paradise,
where there will be no sorrow, no weeping or pain,
but fullness of peace and joy with your Son and the Holy
Spirit forever and ever. Amen.
Prayer of Spiritual Communion
My Jesus, I believe that You are present in the most Blessed Sacrament. I love You above all things and I desire to receive You into my soul. Since I cannot now receive You sacramentally, come at least spiritually into my heart. I embrace You as if You were already there, and unite myself wholly to You. Never permit me to be separated from You. Amen.
Prayer for the Holy Father
Almighty and everlasting God, have mercy upon Thy servant, Pope Francis, our Supreme Pontiff, and direct him, according to Thy loving kindness, in the way of eternal salvation; that, of Thy gift, he may ever desire that which is pleasing unto Thee and may accomplish it with all his might. Through Christ Our Lord. Amen. Our Father. Hail Mary.