"In a world gone astray from God there is no peace, but it also lacks charity, which is true and perfect love... Nothing is more beautiful than love. Indeed, faith and hope will end when we die, whereas love, that is, charity, will last for eternity." Blessed Pier Giorgio Frassati
Today's

Meditation

"We might say the whole mystery of our redemption in Christ, by his incarnation, his death and his resurrection, consists of this marvelous exchange: in the heart of Christ, God has loved us humanly, so as to render our human hearts capable of loving divinely. God became man so that man might become God—might love as only God is capable of loving, with the purity, intensity, power, tenderness, and inexhaustible patience that belong to the divine love. It is an extraordinary source of hope and a great consolation to know that, by virtue of God's grace working in us (if we remain open to it by persevering in faith, prayer, and the sacraments), the Holy Spirit will transform and expand our hearts to the point of one day making them capable of loving as God loves."
—Fr. Jacques Philippe, p. 67-68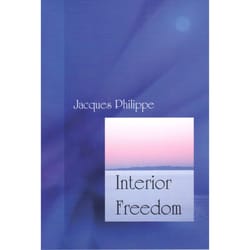 Daily

Verse
"But whoever is made to suffer as a Christian should not be ashamed but glorify God because of the name." 1 Peter 4:16
St. Stephen
Saint of the Day
St. Stephen (1st. c.) was one of the Church's first deacons in Jerusalem and an eloquent preacher of the Gospel of Jesus Christ. According to Sacred Scripture he was "a man full of faith, and of the Holy Ghost" and "full of grace and fortitude." The account of his martyrdom is recorded in the Acts of the Apostles. After boldly preaching against the Jewish leaders for their rejection of the promised Messiah, he was accused of blasphemy and stoned to death by an angry mob. The man who would later become St. Paul the Apostle, while he was persecuting the Church before his conversion, was among the mob as an approving witness. St. Stephen's name comes from the Greek word meaning 'crown,' fitting as he was the first Christian to earn the martyr's crown. St. Stephen's feast day is celebrated on December 26th.
Find a Devotional for this Saint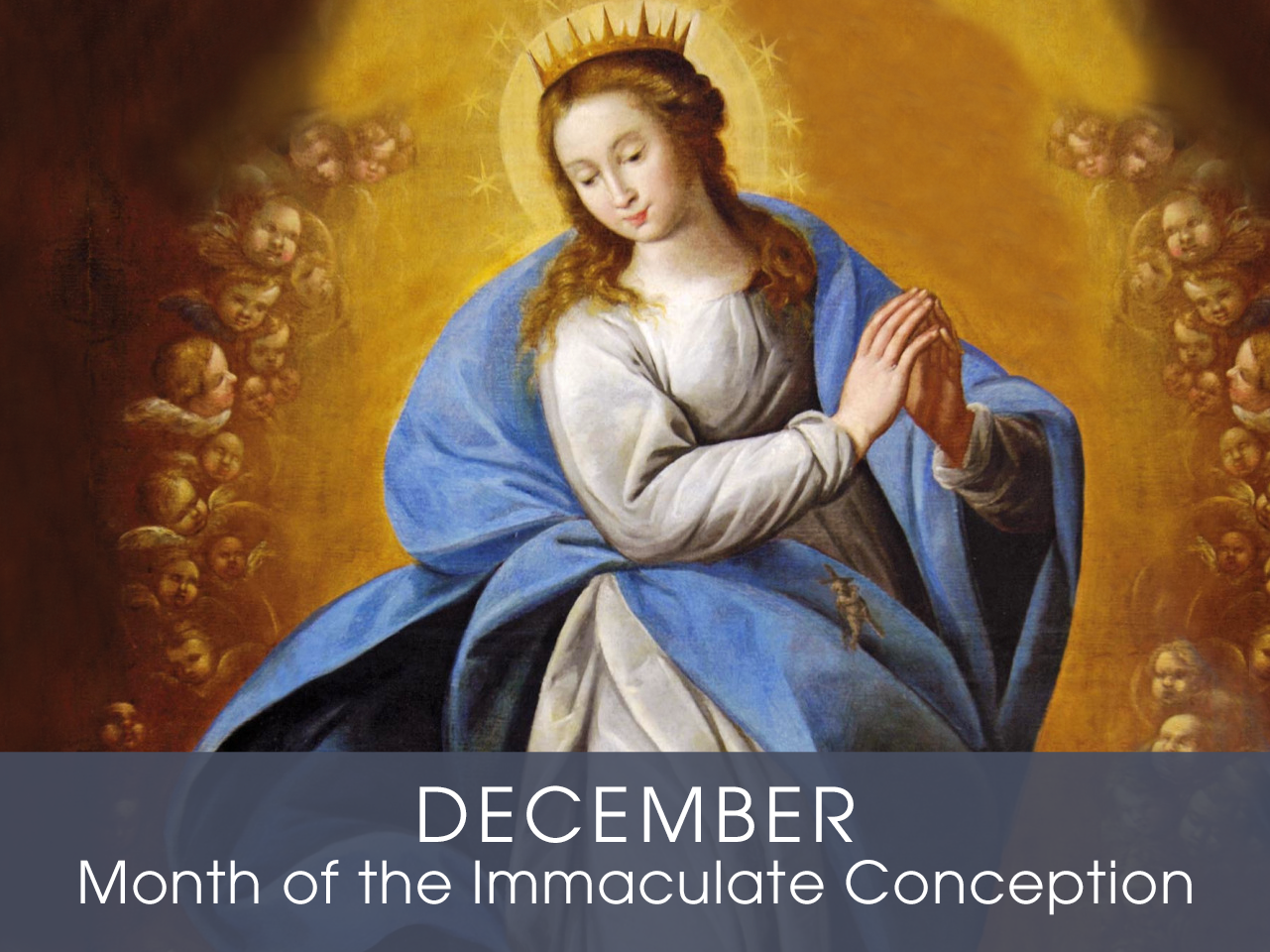 Month of the

Immaculate Conception
Devotion of the Month
The month of December is dedicated to the Immaculate Conception of the Blessed Virgin Mary. Chosen before time to be the Mother of God Incarnate, Jesus Christ, God created Mary perfect and full of grace, preserving her from the stain of Original Sin. Mary Immaculate is the most beautiful fruit of the work of redemption accomplished by her Son, thereby making her the perfect model of holiness for all Christians.
Find a Devotional or Sacramental
Daily Prayers
Prayer for the Dead
In your hands, O Lord, we humbly entrust our brothers and sisters.
In this life you embraced them with your tender love;
deliver them now from every evil and bid them eternal rest.
The old order has passed away: welcome them into paradise,
where there will be no sorrow, no weeping or pain,
but fullness of peace and joy with your Son and the Holy
Spirit forever and ever. Amen.
Prayer of Spiritual Communion
My Jesus, I believe that You are present in the most Blessed Sacrament. I love You above all things and I desire to receive You into my soul. Since I cannot now receive You sacramentally, come at least spiritually into my heart. I embrace You as if You were already there, and unite myself wholly to You. Never permit me to be separated from You. Amen.
Prayer for the Holy Father
Almighty and everlasting God, have mercy upon Thy servant, Pope Francis, our Supreme Pontiff, and direct him, according to Thy loving kindness, in the way of eternal salvation; that, of Thy gift, he may ever desire that which is pleasing unto Thee and may accomplish it with all his might. Through Christ Our Lord. Amen. Our Father. Hail Mary.