"The works of God are not accomplished when we wish them, but whenever it pleases Him." St. Vincent de Paul
Today's

Meditation

"One can well imagine St. John watching in stunned silence as Judas rose from his place after receiving the morsel from Jesus [at the Last Supper] and started to leave. As he passed through the doorway, John caught a glimpse of the darkness that seemed to envelop Judas like a cloak. The outer darkness contrasted sharply with the light of the supper room. John is evidently struck by the contrast, because he adds: "It was night." This brief sentence of John's makes a profound impression."
—Fr. Ralph Gorman, C.P.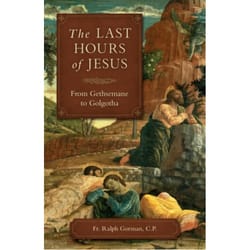 Daily

Verse
"In this is love: not that we have loved God, but that he loved us and sent his Son as expiation for our sins. Beloved, if God so loved us, we also must love one another. No one has ever seen God. Yet, if we love one another, God remains in us, and his love is brought to perfection in us." 1 John 4:10-12
St. John the Evangelist
Saint of the Day
St. John the Evangelist (1st c.) was one of the Twelve Apostles, and one of the three in Jesus' inner circle, along with his brother, James, and Simon Peter. St. John was the disciple who reclined on the breast of Jesus at the Last Supper, and the only one of the twelve to not forsake Christ during His crucifixion and death. John stood faithfully at the foot of the Cross alongside the other holy women, and therefore he was the disciple to whom Jesus entrusted the care of the Blessed Virgin Mary. In addition to being called "The Evangelist" he is also known as the "Beloved Disciple." After the death and resurrection of Jesus, St. John was an important leader of the Church in Jerusalem. He lived to a very old age and composed the fourth Gospel that bears his name, three epistles, and the book of Revelation. He is the only one of the Twelve Apostles who was not martyred, instead being exiled to the island of Patmos in the Aegean Sea under the persecution of Roman Emperor Domitian. St. John the Evangelist's feast day is December 27th.
Find a Devotional for this Saint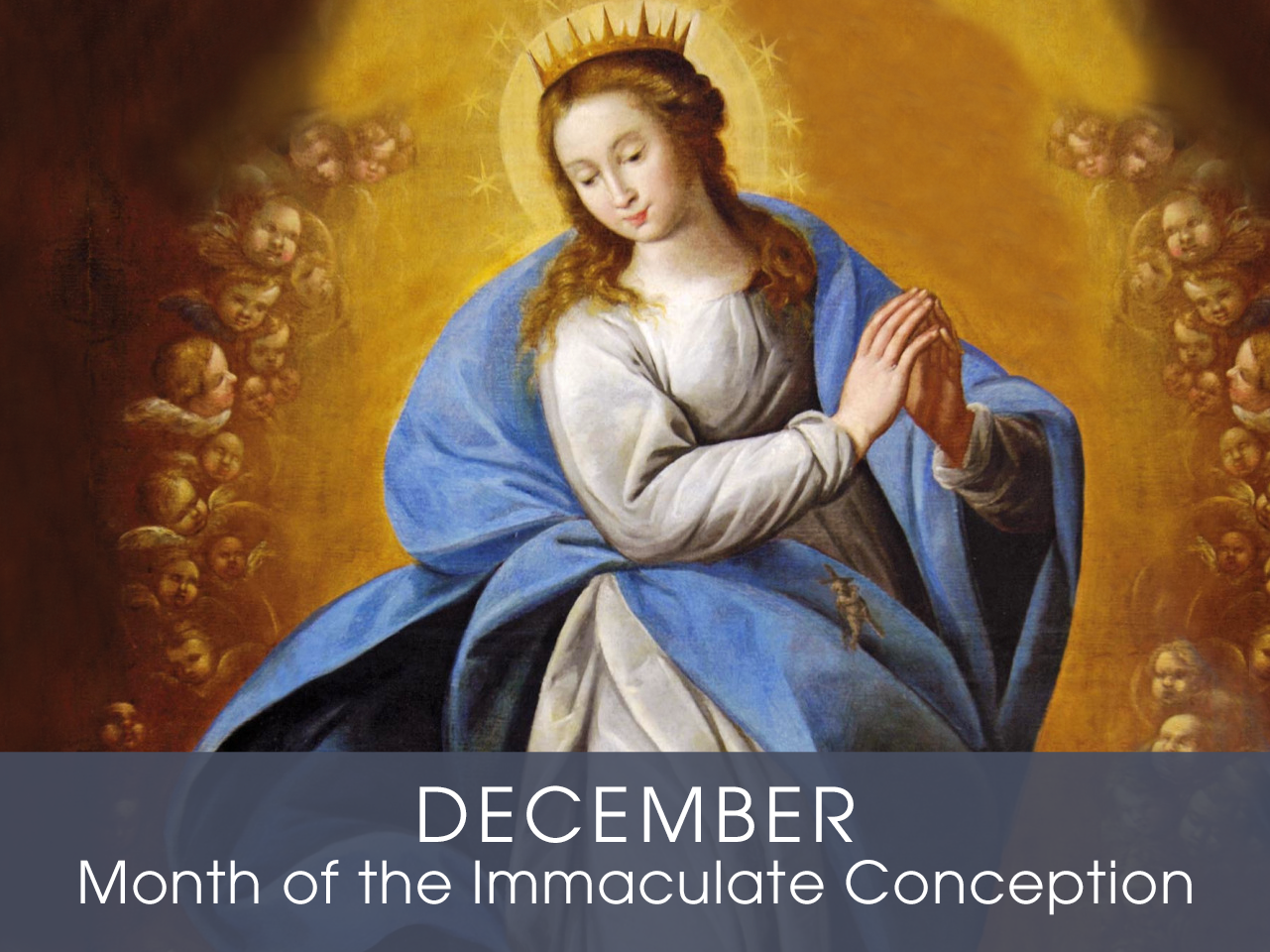 Month of

the Immaculate Conception
Devotion of the Month
The month of December is dedicated to the Immaculate Conception of the Blessed Virgin Mary. Chosen before time to be the Mother of God Incarnate, Jesus Christ, God created Mary perfect and full of grace, preserving her from the stain of Original Sin. Mary Immaculate is the most beautiful fruit of the work of redemption accomplished by her Son, thereby making her the perfect model of holiness for all Christians.
Find a Devotional or Sacramental