"Remember the sufferings of Christ, the storms that were weathered... the crown that came from those sufferings which gave new radiance to the faith... All saints give testimony to the truth that without real effort, no one ever wins the crown." St. Thomas Becket
Today's

Meditation

"Let us pass on now to the other question—namely, what you can do to strengthen your resolutions and make them succeed? There is no better mean than to put them into practice. But you say that you are still so weak that, although you often make strong resolutions not to fall into the particular imperfection of which you want to cure yourself, no sooner does the occasion present itself than down you go. Shall I tell you why we are still so weak? It is because we will not abstain from food that does not agree with us. It is as if a person who wished to be free from pains in the stomach were to ask a physician what he should do. The doctor replies, 'Do not eat such and such food, because it brings you pain'; and yet the person will not abstain from it. We do the same. For example, we should like to love reproof, and yet we obstinately cling to our own opinions. That is foolishness. You will never be strong enough to bear reproof courageously while you are nourishing yourself with the food of self-esteem. I wish to keep my soul recollected, and yet I will not restrain all sorts of idle thoughts: the two things are incompatible. Ah! How much I wish that I could be steadfast and regular in my religious exercises; at the same time I wish not to find them so trying—in fact, I want to find the work done for me. That cannot be in this life, for we shall always have to labor."
—St. Francis de Sales, p. 97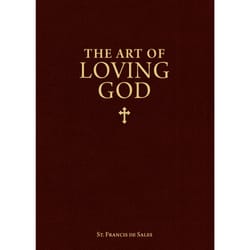 Daily

Verse
"So for one who knows the right thing to do and does not do it, it is a sin." James 4:17
St. Thomas Becket
Saint of the Day
St. Thomas Becket (1118-1170), also known as St. Thomas of Canterbury, was the son of a prosperous London merchant. Being a well-educated youth, he was appointed as clerk to the Archbishop of Canterbury, and was later made Archdeacon. In this role he met and became close friends with King Henry II of England. The King promoted Becket to the office of Lord Chancellor, and, when the Archbishop of Canterbury died, made Becket the new Archbishop in 1162, the most powerful ecclesiastical position in all of England. King Henry II supposed that having his close friend in such a position would enable him to enforce his will on the Church. However, in his new role as priest and archbishop, Thomas Becket experienced a religious conversion and transferred his ultimate allegiance to the Church. This led to frequent conflicts over the rights of the Church between the King of England and the Archbishop of Canterbury, resulting in Becket's exile. When Becket returned to England, he was murdered by four knights, the king's lackeys, as he was offering Mass at the Canterbury Cathedral altar on December 29, 1170. St. Thomas Becket's feast day is December 29th.
Find a Devotional for this Saint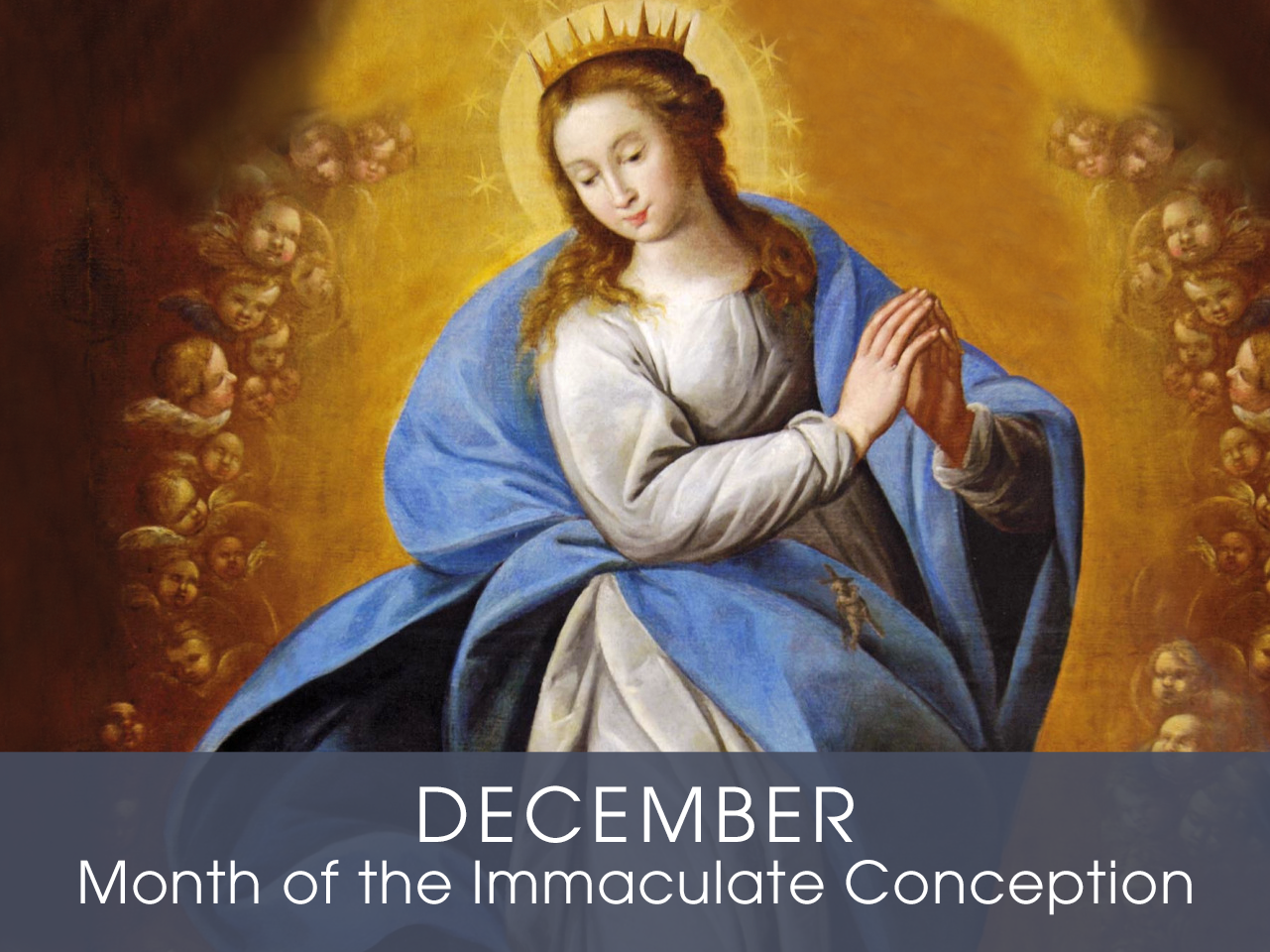 Month of the

Immaculate Conception
Devotion of the Month
The month of December is dedicated to the Immaculate Conception of the Blessed Virgin Mary. Chosen before time to be the Mother of God Incarnate, Jesus Christ, God created Mary perfect and full of grace, preserving her from the stain of Original Sin. Mary Immaculate is the most beautiful fruit of the work of redemption accomplished by her Son, thereby making her the perfect model of holiness for all Christians.
Find a Devotional or Sacramental
Daily Prayers
Prayer for the Dead
In your hands, O Lord, we humbly entrust our brothers and sisters.
In this life you embraced them with your tender love;
deliver them now from every evil and bid them eternal rest.
The old order has passed away: welcome them into paradise,
where there will be no sorrow, no weeping or pain,
but fullness of peace and joy with your Son and the Holy
Spirit forever and ever. Amen.
Prayer of Spiritual Communion
My Jesus, I believe that You are present in the most Blessed Sacrament. I love You above all things and I desire to receive You into my soul. Since I cannot now receive You sacramentally, come at least spiritually into my heart. I embrace You as if You were already there, and unite myself wholly to You. Never permit me to be separated from You. Amen.
Prayer for the Holy Father
Almighty and everlasting God, have mercy upon Thy servant, Pope Francis, our Supreme Pontiff, and direct him, according to Thy loving kindness, in the way of eternal salvation; that, of Thy gift, he may ever desire that which is pleasing unto Thee and may accomplish it with all his might. Through Christ Our Lord. Amen. Our Father. Hail Mary.