"For prayer is nothing else than being on terms of friendship with God." St. Teresa of Avila
Today's

Meditation

"The more you trust God, the happier you will be…The great spiritual masters tell us that the path to both happiness and holiness is found in fidelity to the duty of the present moment. If you take care of the little things, the big things will take care of themselves. Be faithful to the duty of the present moment. Do it for the Lord, and be at peace."
—Father John Catoir, p.172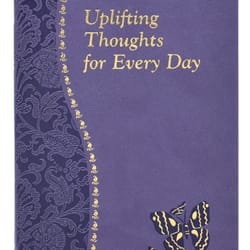 Daily

Verse
"Then you shall call, and the Lord will answer; you shall cry, and he will say, Here I am. "If you take away from the midst of you the yoke, the pointing of the finger, and speaking wickedness, if you pour yourself out for the hungry and satisfy the desire of the afflicted, then shall your light rise in the darkness and your gloom be as the noonday. And the Lord will guide you continually, and satisfy your desire with good things, and make your bones strong; and you shall be like a watered garden, like a spring of water, whose waters fail not."" Isaiah 58:9-11
Pope St. Sylvester
Saint of the Day
Pope St. Sylvester (c. 250-335 A.D.) was born in Rome and raised as a Christian under the care of pious parents, and the religious instruction of a devout priest. He was later ordained to Holy Orders in Rome, and witnessed the outbreak of Christian persecution under the Emperor Diocletian. During this time he became well-known as a good and holy priest, so much so that when the Pope died, Sylvester was appointed the new Bishop of Rome. Little is known about Pope St. Sylvester other than the many important events in Church history that occurred under his pontificate. He was the reigning pope during the Council of Nicea which condemned the Arian heresy and established the Nicene Creed; he was the Holy Father who converted and baptized the Roman Emperor Constantine; Rome's greatest churches were built under his direction by Constantine, including St. John Lateran, St. Peter's, and Santa Croce; and the Church saw the beginnings of temporal prosperity and the establishment of the Christian Roman Empire. Sylvester was Pope from 314 A.D. until his death in 335 A.D. His feast day is December 31st.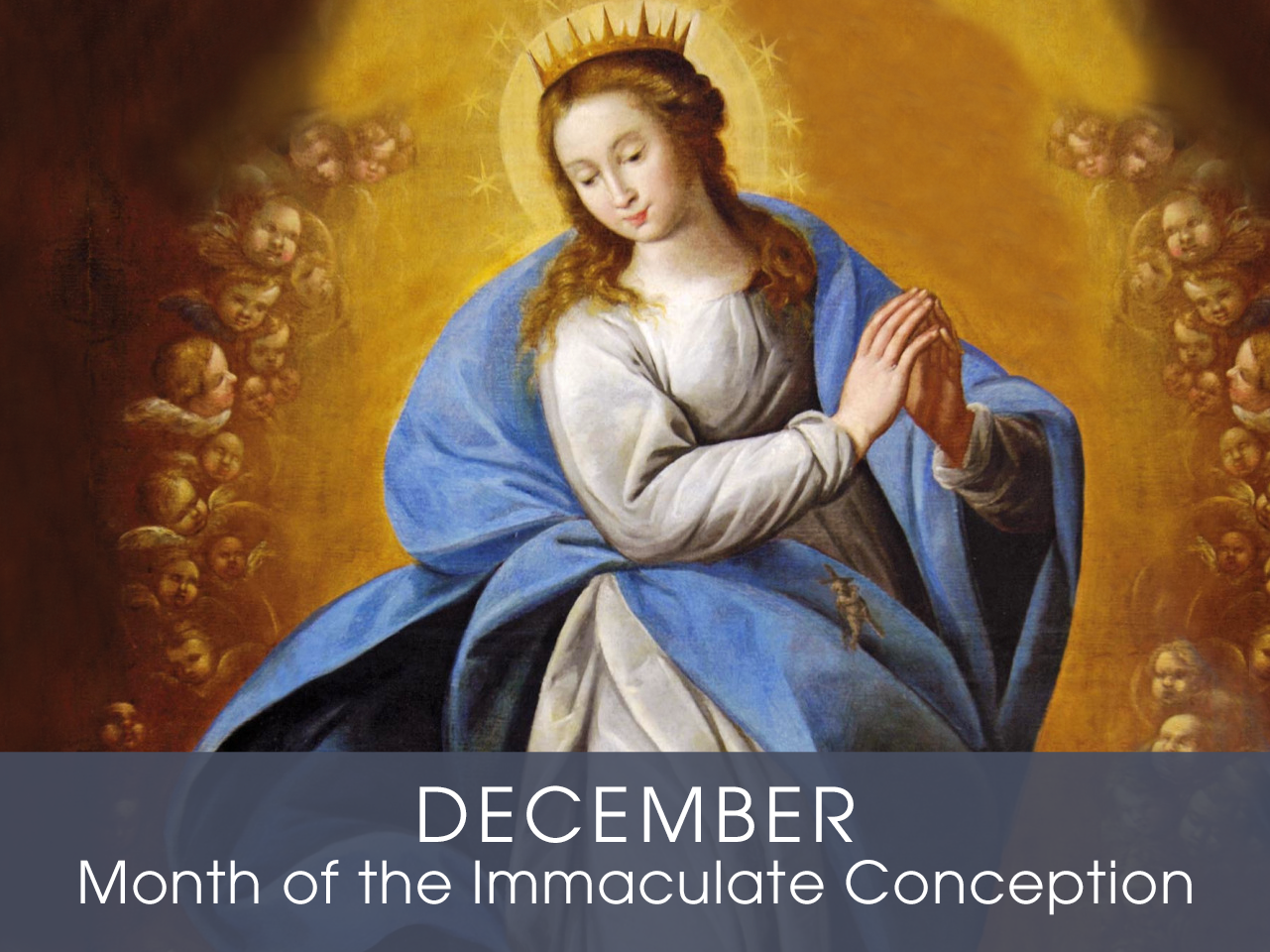 Month of the

Immaculate Conception
Devotion of the Month
The month of December is dedicated to the Immaculate Conception of the Blessed Virgin Mary. Chosen before time to be the Mother of God Incarnate, Jesus Christ, God created Mary perfect and full of grace, preserving her from the stain of Original Sin. Mary Immaculate is the most beautiful fruit of the work of redemption accomplished by her Son, thereby making her the perfect model of holiness for all Christians.
Find a Devotional or Sacramental
Daily Prayers
Prayer for the Dead
In your hands, O Lord, we humbly entrust our brothers and sisters.
In this life you embraced them with your tender love;
deliver them now from every evil and bid them eternal rest.
The old order has passed away: welcome them into paradise,
where there will be no sorrow, no weeping or pain,
but fullness of peace and joy with your Son and the Holy
Spirit forever and ever. Amen.
Prayer of Spiritual Communion
My Jesus, I believe that You are present in the most Blessed Sacrament. I love You above all things and I desire to receive You into my soul. Since I cannot now receive You sacramentally, come at least spiritually into my heart. I embrace You as if You were already there, and unite myself wholly to You. Never permit me to be separated from You. Amen.
Prayer for the Holy Father
Almighty and everlasting God, have mercy upon Thy servant, Pope Francis, our Supreme Pontiff, and direct him, according to Thy loving kindness, in the way of eternal salvation; that, of Thy gift, he may ever desire that which is pleasing unto Thee and may accomplish it with all his might. Through Christ Our Lord. Amen. Our Father. Hail Mary.