"Put aside your hatred and animosity. Take pains to refrain from sharp words. If they escape your lips, do not be ashamed to let your lips produce the remedy, since they have caused the wounds. Pardon one another so that later on you will not remember the injury. The recollection of an injury is itself wrong. It adds to our anger, nurtures our sin and hates what is good. It is a rusty arrow and poison for the soul. It puts all virtue to flight." St. Francis of Paola
Today's

Meditation

"When he was younger, St. Martin of Tours dedicated himself to military service. When he heard the call of Christ, he realized that his call was to fight a spiritual battle. His armor and weapons were virtue and a life guided by the Spirit of God. Do I consider my spiritual life to be a type of battle against the forces of evil?"
—Rev. Jude Winkler, OFM, p.164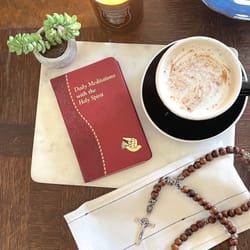 Daily

Verse
"Tell the rich in the present age not to be proud and not to rely on so uncertain a thing as wealth but rather on God, who richly provides us with all things for our enjoyment. Tell them to do good, to be rich in good works, to be generous, ready to share, thus accumulating as treasure a good foundation for the future, so as to win the life that is true life." 1 Timothy 6:17-19
St. Martin of Tours
Saint of the Day
St. Martin of Tours (c. 316-397 A.D.) was born into a pagan family in what is now Hungary. He was raised in Italy where his father, a senior officer in the Roman army, was stationed. At the age of ten Martin joined the Church as a catechumen soon after Christianity was legalized across the Roman Empire. Taking after his father, he joined the cavalry at the age of fifteen and was stationed in Gaul. At one point during his time of service he encountered a poor beggar who lacked adequate clothing on a cold winter day. St. Martin took his sword and cut his heavy woolen officer cloak in half, and gave the other half to the beggar. Following this act of charity, St. Martin had a vision in which he saw Jesus wearing the portion of his cloak he gave to the beggar, while telling the angels that it was Martin who had clothed him. After this vision Martin sought baptism, at the age of eighteen, and proclaimed himself a soldier for Christ. He left the military and adopted the penitential life of a hermit, attracting followers which eventually resulted in the founding of a monastery. St. Martin gained a reputation for holiness and performing miracles so that, when the bishop of Tours died, the people demanded that Martin take his place. As bishop he continued his austere life, took great care to train holy priests, destroyed pagan worship sites, and worked to spread Christianity throughout his diocese. St. Martin of Tours is the patron saint of cavalry, soldiers, innkeepers, horses and riders, beggars, and those in need. His feast day is November 11th.
Find a Devotional for this Saint
Total Consecration to Jesus Through Mary
Day 7
PART ONE: 12 Preliminary Days
Theme: Emptying yourself of the spirit of the world
Daily Prayers: Veni Creator, Ave Maris Stella, Magnificat
Readings: Imitation of Christ
Readings and prayers for Day 7 of 33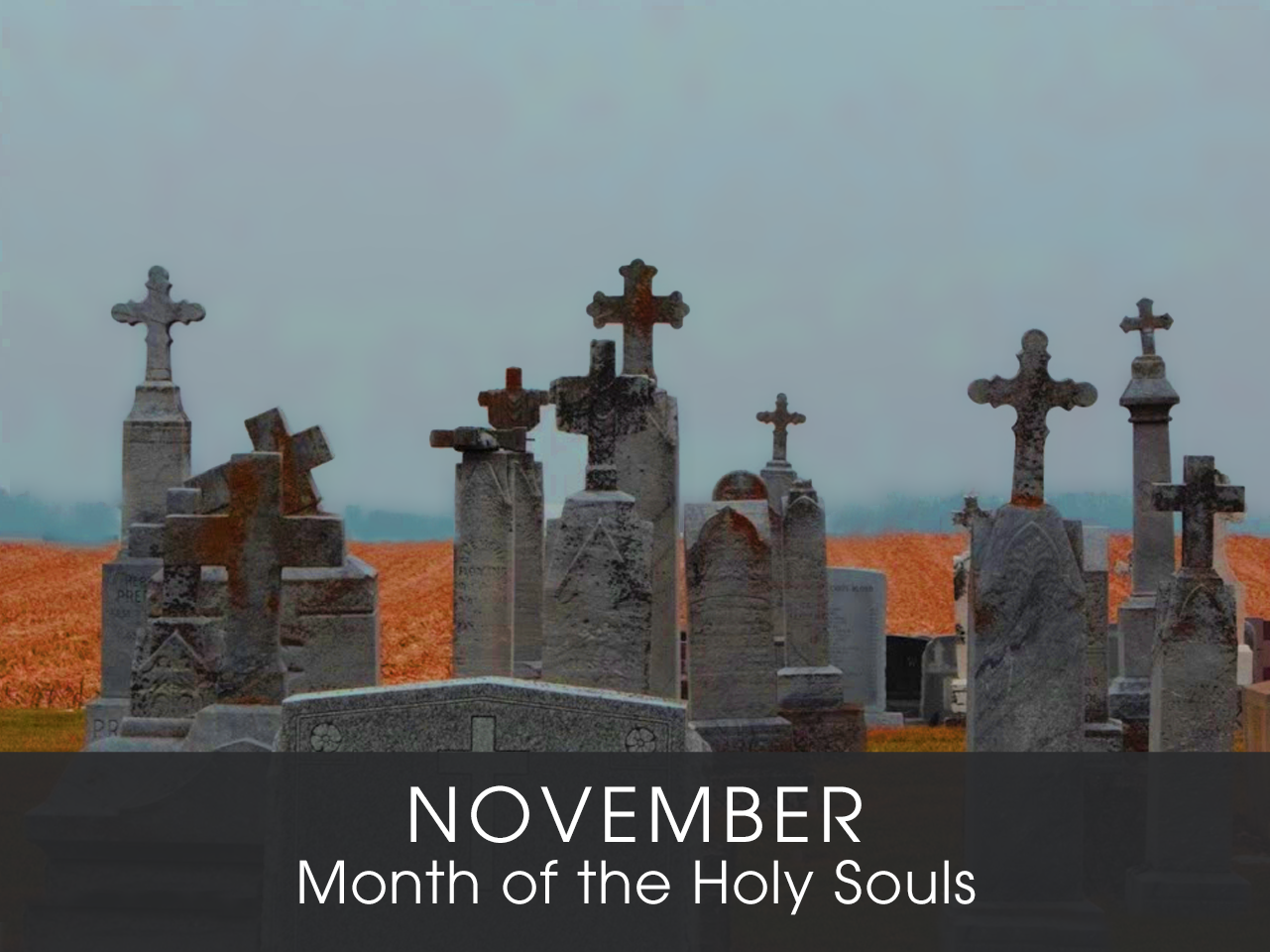 Month of

the Holy Souls
Devotion of the Month
The Catholic Church dedicates the entire month of November to praying in a special way for the Holy Souls in Purgatory. The Holy Souls (also called the Faithful Departed) are members of the Church who await the purification of their souls before joining the saints in heaven for all eternity. Specifically, they are referred to as the Church Suffering (the saints in heaven are the Church Triumphant, and the faithful on earth are the Church Militant).The poor souls in purgatory cannot pray for themselves or do anything to hasten their entrance into heaven, but we can and ought to pray for them as an act of charity. The feast of the Holy Souls is November 2nd.
Find a Devotional or Sacramental
Daily Prayers
Prayer for the Dead
In your hands, O Lord, we humbly entrust our brothers and sisters.
In this life you embraced them with your tender love;
deliver them now from every evil and bid them eternal rest.
The old order has passed away: welcome them into paradise,
where there will be no sorrow, no weeping or pain,
but fullness of peace and joy with your Son and the Holy
Spirit forever and ever. Amen.
Prayer of Spiritual Communion
My Jesus, I believe that You are present in the most Blessed Sacrament. I love You above all things and I desire to receive You into my soul. Since I cannot now receive You sacramentally, come at least spiritually into my heart. I embrace You as if You were already there, and unite myself wholly to You. Never permit me to be separated from You. Amen.
Prayer for the Holy Father
Almighty and everlasting God, have mercy upon Thy servant, Pope Francis, our Supreme Pontiff, and direct him, according to Thy loving kindness, in the way of eternal salvation; that, of Thy gift, he may ever desire that which is pleasing unto Thee and may accomplish it with all his might. Through Christ Our Lord. Amen. Our Father. Hail Mary.