"Since love completes all, makes all hard things soft, and the difficult easy, let us strive to make all our acts proceed from love." St. Arnold Janssen
Today's

Meditation

"No one who follows Me will ever walk in darkness (Jn 8:12). These words of our Lord counsel all to walk in His footsteps. If you want to see clearly and avoid blindness of heart, it is His virtues you must imitate. Make it your aim to meditate on the life of Jesus Christ. Christ's teachings surpasses that of all the Saints. But to find this spiritual nourishment you must seek to have the Spirit of Christ. It is because we lack this Spirit that so often we listen to the Gospel without really hearing it. Those who fully understand Christ's words must labor to make their lives conform to His."
—Thomas á Kempis, p.15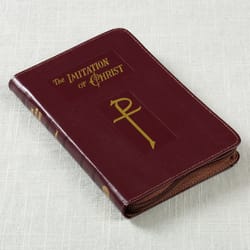 Daily

Verse
"For he will hide me in his shelter in the day of trouble; he will conceal me under the cover of his tent, he will set me high upon a rock. And now my head shall be lifted up above my enemies round about me; and I will offer in his tent sacrifices with shouts of joy; I will sing and make melody to the Lord." Psalm 27:5-6
St. Josaphat
Saint of the Day
St. Josaphat (1580-1623) was born to a devout religious family of Ruthenian ancestry in what is now Ukraine, and was baptized in the Eastern Orthodox Church. He devoted his virginity to the Virgin Mary and grew in his reverence for ancient liturgy. During a revival of Eastern Catholic monastic life he became a monk in the Order of St. Basil, and was ordained to Holy Orders in the Ukrainian Greek Catholic Church in 1609. He was noted for his life of asceticism, holiness, and virtue which led to his appointment as Archbishop of Polotsk in what is today Belarus. During his lifetime there was much sociopolitical and ecclesiastical rivalry between the Catholics and Orthodox, especially in the wake of the 1596 Union of Brest which saw the Ruthenian rite break with Orthodoxy and come under the authority of the Holy See. St. Josaphat was passionate about working for the reunification with Rome and won many heretics and schismatics back to communion with Rome. However, he was also strongly opposed to the Latinization of his people. This combination of views drew ire from both Catholic and Orthodox clergy. His diocese was contested by the Orthodox, and a rival Orthodox bishop was set up to oppose him, causing riots. During one uprising Josaphat tried to calm the tensions and work for reunification and peace, but his enemies plotted to kill him. A mob of Orthodox Christians entered Josaphat's home, stabbed and axed his body and threw it into a river. His body was seen glowing in the water and was recovered. After his martyrdom many miracles were attributed to his intercession. Josaphat's sacrifice became a blessing as regret and sorrow over his death converted many hearts toward reunification with the Catholic Church. In 1867 Josaphat became the first saint of the Eastern Church to be formally canonized by Rome. His feast day is November 12.
Total Consecration to Jesus Through Mary
Day 8
PART ONE: 12 Preliminary Days
Theme: Emptying yourself of the spirit of the world
Daily Prayers: Veni Creator, Ave Maris Stella, Magnificat
Readings: Imitation of Christ
Readings and prayers for Day 8 of 33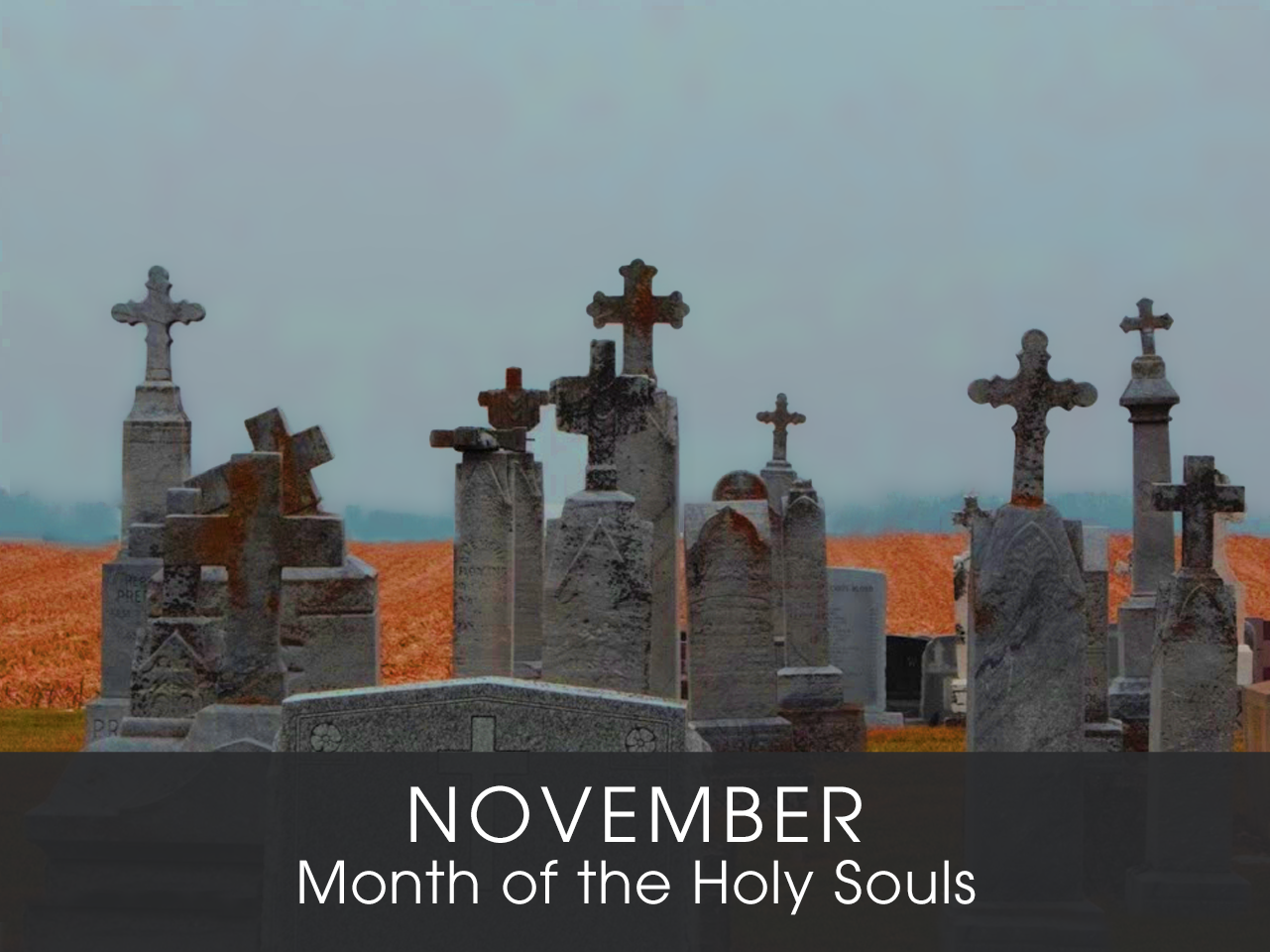 Month of

the Holy Souls
Devotion of the Month
The Catholic Church dedicates the entire month of November to praying in a special way for the Holy Souls in Purgatory. The Holy Souls (also called the Faithful Departed) are members of the Church who await the purification of their souls before joining the saints in heaven for all eternity. Specifically, they are referred to as the Church Suffering (the saints in heaven are the Church Triumphant, and the faithful on earth are the Church Militant).The poor souls in purgatory cannot pray for themselves or do anything to hasten their entrance into heaven, but we can and ought to pray for them as an act of charity. The feast of the Holy Souls is November 2nd.
Find a Devotional or Sacramental
Daily Prayers
Prayer for the Dead
In your hands, O Lord, we humbly entrust our brothers and sisters.
In this life you embraced them with your tender love;
deliver them now from every evil and bid them eternal rest.
The old order has passed away: welcome them into paradise,
where there will be no sorrow, no weeping or pain,
but fullness of peace and joy with your Son and the Holy
Spirit forever and ever. Amen.
Prayer of Spiritual Communion
My Jesus, I believe that You are present in the most Blessed Sacrament. I love You above all things and I desire to receive You into my soul. Since I cannot now receive You sacramentally, come at least spiritually into my heart. I embrace You as if You were already there, and unite myself wholly to You. Never permit me to be separated from You. Amen.
Prayer for the Holy Father
Almighty and everlasting God, have mercy upon Thy servant, Pope Francis, our Supreme Pontiff, and direct him, according to Thy loving kindness, in the way of eternal salvation; that, of Thy gift, he may ever desire that which is pleasing unto Thee and may accomplish it with all his might. Through Christ Our Lord. Amen. Our Father. Hail Mary.