"You never go away from us, yet we have difficulty in returning to You. Come, Lord, stir us up and call us back. Kindle and seize us. Be our fire and our sweetness. Let us love. Let us run." St. Augustine
Today's

Meditation

"…When the sacrament of matrimony is celebrated at the center of the Eucharistic celebration, during which the spouses receive in Holy Communion the Body and Blood of Christ: the unity of the spouses, who "become one flesh" in the flesh of the Lord, is the image in this world of the unity of Christ the Bridegroom and the Church his Bride, during the celebration of the sacrament of unity par excellence: the Holy Eucharist. In this sense, we can state that the prayer of Christian spouses, whether they are at home or traveling, is always a Eucharistic prayer…"
—Robert Cardinal Sarah, p. 20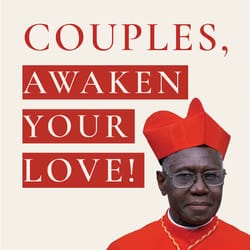 Daily

Verse
"And we have this confidence in him, that if we ask anything according to his will, he hears us. And if we know that he hears us in regard to whatever we ask, we know that what we have asked him for is ours." 1 John 5:14-15
Blessed John Licci
Saint of the Day
Blessed John Licci (1400-1511) was born to a poor peasant farmer near Palermo, Sicily. His mother died in childbirth, and his father was forced to leave his infant alone at home while he worked in the fields. One day a neighbor woman heard the baby's cries and, in compassion, brought the child into her home to care for him. When she laid the baby on the bed next to her paralyzed husband, he was miraculously cured of his disease. Mr. Licci was unhappy with the woman's meddling and brought his son back into his home. However, when he did so, his neighbor's paralysis returned. Mr. Licci took this as a sign that God wanted the couple to help him care for his son. This was the first of many miracles John Licci would perform throughout his life. He joined the Dominican Order in 1415 and was a friar for 96 years, the longest period known for any religious to wear the habit. His miracles include the multiplication of building materials used for a convent he founded, miraculously feeding a poor widow and her six children, raising a dead boy to life, and curing three people whose heads had been crushed in accidents. Consequently, he has been designated the patron saint of head injuries. He is the longest-living saint in the Catholic Church, dying at the age of 111. St. John Licci's feast day is November 14th.
Find a Devotional for this Saint
Total Consecration to Jesus Through Mary
Day 10
PART ONE: 12 Preliminary Days
Theme: Emptying yourself of the spirit of the world Daily
Prayers: Veni Creator, Ave Maris Stella, Magnificat
Readings: Imitation of Christ
Readings and prayers for Day 10 of 33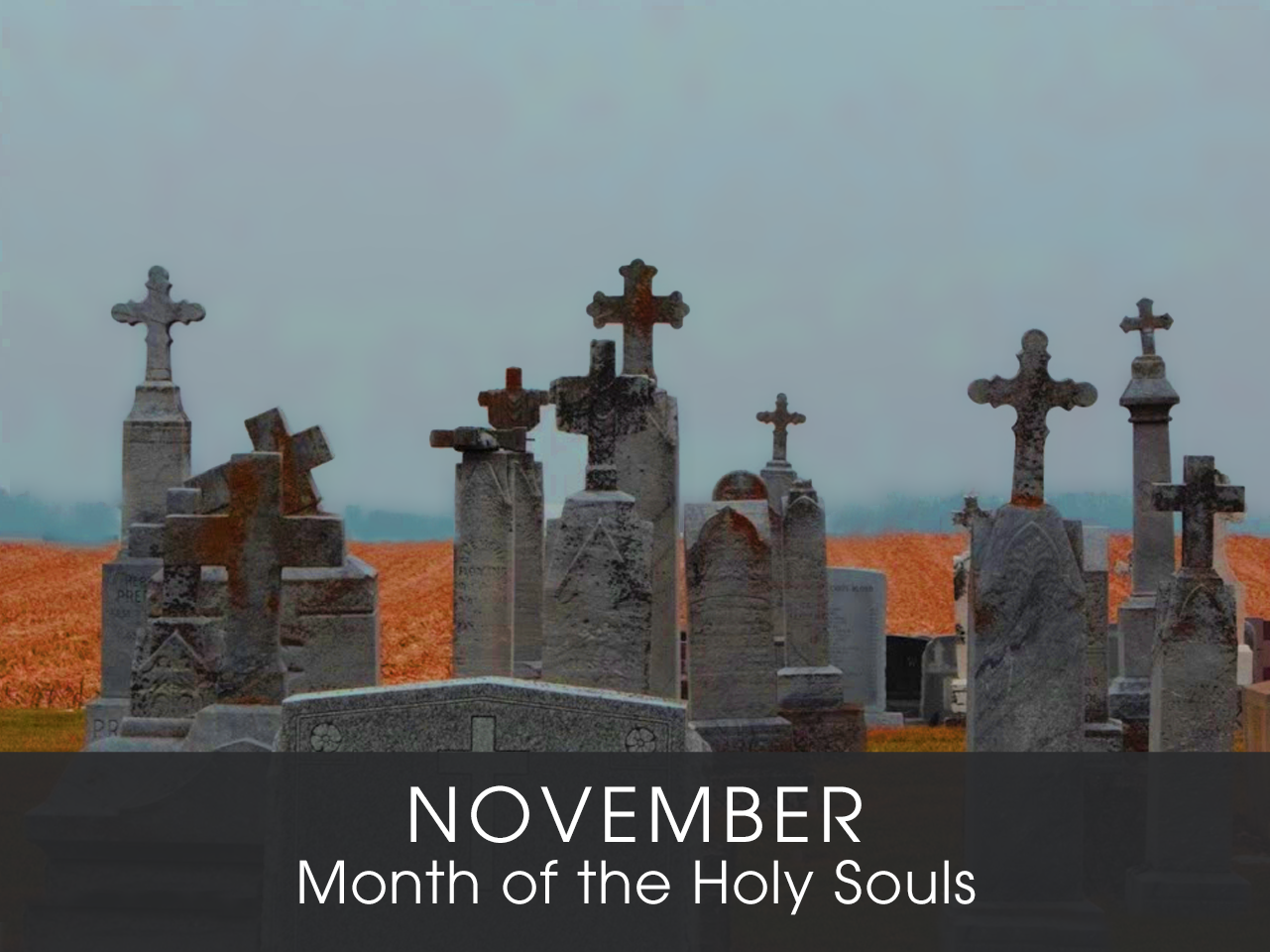 Month of

the Holy Souls
Devotion of the Month
The Catholic Church dedicates the entire month of November to praying in a special way for the Holy Souls in Purgatory. The Holy Souls (also called the Faithful Departed) are members of the Church who await the purification of their souls before joining the saints in heaven for all eternity. Specifically, they are referred to as the Church Suffering (the saints in heaven are the Church Triumphant, and the faithful on earth are the Church Militant).The poor souls in purgatory cannot pray for themselves or do anything to hasten their entrance into heaven, but we can and ought to pray for them as an act of charity. The feast of the Holy Souls is November 2nd.
Find a Devotional or Sacramental
Daily Prayers
Prayer for the Dead
In your hands, O Lord, we humbly entrust our brothers and sisters.
In this life you embraced them with your tender love;
deliver them now from every evil and bid them eternal rest.
The old order has passed away: welcome them into paradise,
where there will be no sorrow, no weeping or pain,
but fullness of peace and joy with your Son and the Holy
Spirit forever and ever. Amen.
Prayer of Spiritual Communion
My Jesus, I believe that You are present in the most Blessed Sacrament. I love You above all things and I desire to receive You into my soul. Since I cannot now receive You sacramentally, come at least spiritually into my heart. I embrace You as if You were already there, and unite myself wholly to You. Never permit me to be separated from You. Amen.
Prayer for the Holy Father
Almighty and everlasting God, have mercy upon Thy servant, Pope Francis, our Supreme Pontiff, and direct him, according to Thy loving kindness, in the way of eternal salvation; that, of Thy gift, he may ever desire that which is pleasing unto Thee and may accomplish it with all his might. Through Christ Our Lord. Amen. Our Father. Hail Mary.