"He who enters into the secret place of his own soul passes beyond himself, and does in very truth ascend to God. Banish, therefore, from thy heart the distractions of earth and turn thine eyes to spiritual joys, that thou mayest learn at last to repose in the light of the contemplation of God." St. Albert the Great
Today's

Meditation

"Now there's no one who approaches God with a true and upright heart who isn't tested by hardships and temptations. So in all these temptations see to it that even if you feel them, you don't consent to them. Instead, bear them patiently and calmly with humility and long suffering."
—St. Albert the Great, p. 164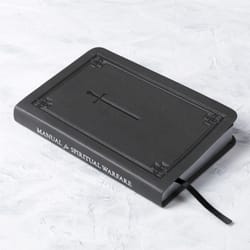 Daily

Verse
"All these died in faith. They did not receive what had been promised but saw it and greeted it from afar and acknowledged themselves to be strangers and aliens on earth." Hebrews 11:13
St. Albert the Great
Saint of the Day
St. Albert the Great (1206-1280) was born in Bavaria, Germany, the eldest son of a powerful military count. As a youth he was sent to study at the University of Padua where he encountered and entered the newly-founded Dominican order as a mendicant friar, forsaking his inheritance against his family's wishes. He was the first Dominican to earn a Master of Theology degree and was sent as a lecturer to the University of Paris (which at that time was the intellectual center of Europe) before launching a Dominican house of studies in Cologne. He introduced the works of Aristotle to western thought which allowed his most brilliant student, St. Thomas Aquinas, to synthesize the Catholic faith with human reason, that is, the truths established through philosophy. St. Albert the Great was a renowned scholar and a pioneer in the field of natural science, keeping his own laboratory for scientific experiments. He is known as one of the greatest thinkers of his day, called by his contemporaries "the teacher of everything there is to know" for writing an encyclopedia of all human knowledge up to that point in history. St. Albert the Great was also one of the most famous preachers of his day and served as the papal theologian in Rome. He was declared a Doctor of the Church in 1931 by Pope Pius XI. St. Albert the Great is the patron saint of scientists and philosophers. His feast day is November 15th.
Find a Devotional for this Saint
Total Consecration to Jesus Through Mary
Day 11
PART ONE: 12 Preliminary Days
Theme: Emptying yourself of the spirit of the world Daily
Prayers: Veni Creator, Ave Maris Stella, Magnificat
Readings: Imitation of Christ
Readings and prayers for Day 11 of 33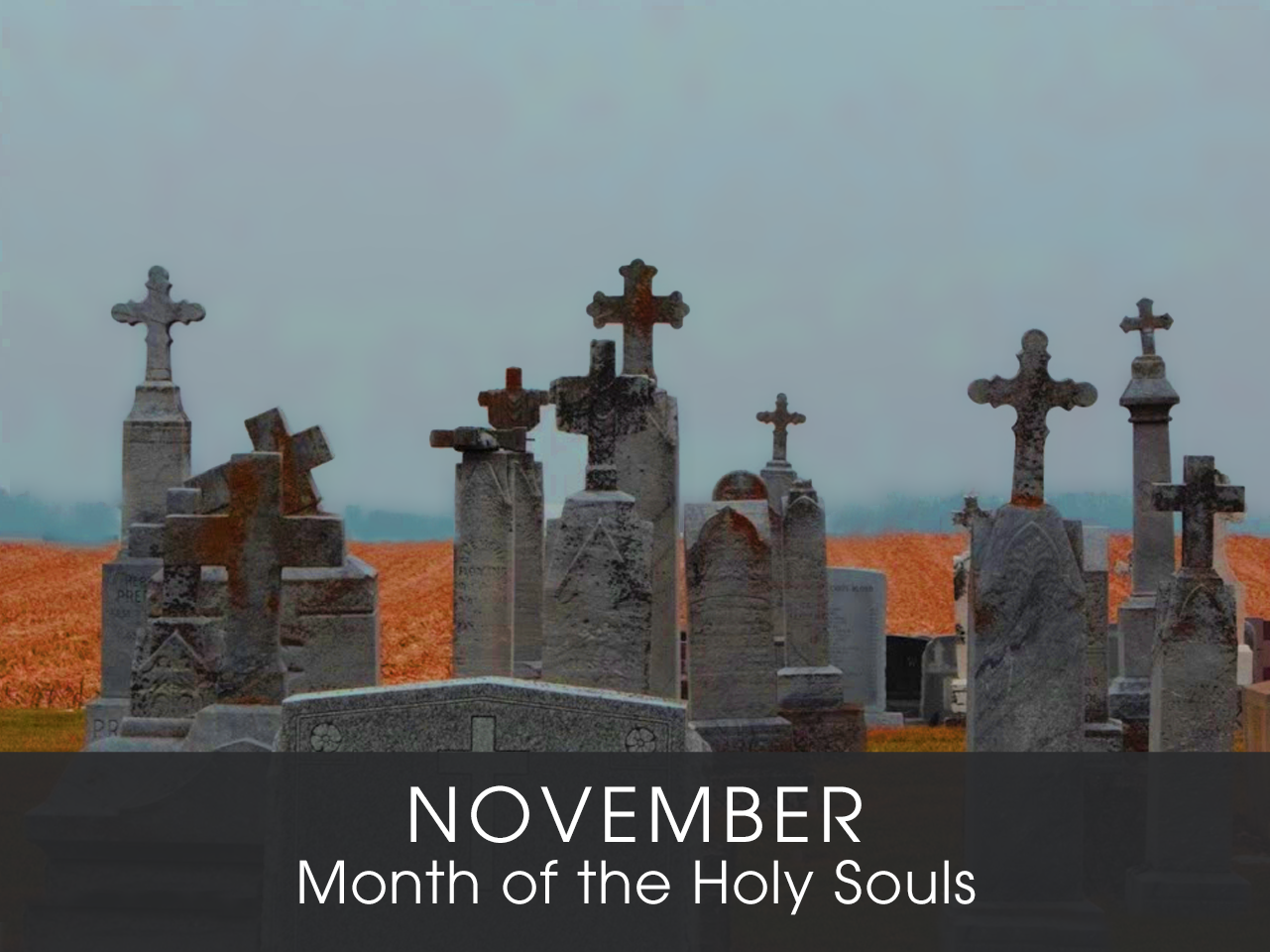 Month of

the Holy Souls
Devotion of the Month
The Catholic Church dedicates the entire month of November to praying in a special way for the Holy Souls in Purgatory. The Holy Souls (also called the Faithful Departed) are members of the Church who await the purification of their souls before joining the saints in heaven for all eternity. Specifically, they are referred to as the Church Suffering (the saints in heaven are the Church Triumphant, and the faithful on earth are the Church Militant).The poor souls in purgatory cannot pray for themselves or do anything to hasten their entrance into heaven, but we can and ought to pray for them as an act of charity. The feast of the Holy Souls is November 2nd.
Find a Devotional or Sacramental
Daily Prayers
Prayer for the Dead
In your hands, O Lord, we humbly entrust our brothers and sisters.
In this life you embraced them with your tender love;
deliver them now from every evil and bid them eternal rest.
The old order has passed away: welcome them into paradise,
where there will be no sorrow, no weeping or pain,
but fullness of peace and joy with your Son and the Holy
Spirit forever and ever. Amen.
Prayer of Spiritual Communion
My Jesus, I believe that You are present in the most Blessed Sacrament. I love You above all things and I desire to receive You into my soul. Since I cannot now receive You sacramentally, come at least spiritually into my heart. I embrace You as if You were already there, and unite myself wholly to You. Never permit me to be separated from You. Amen.
Prayer for the Holy Father
Almighty and everlasting God, have mercy upon Thy servant, Pope Francis, our Supreme Pontiff, and direct him, according to Thy loving kindness, in the way of eternal salvation; that, of Thy gift, he may ever desire that which is pleasing unto Thee and may accomplish it with all his might. Through Christ Our Lord. Amen. Our Father. Hail Mary.