"O Sacred Heart of Jesus, fountain of eternal life, Your Heart is a glowing furnace of Love. You are my refuge and my sanctuary." St. Gertrude the Great
Today's

Meditation

"Out of the darkness of my life, so much frustrated, I put before you the one great thing to love on earth: The Blessed Sacrament … There you will find romance, glory, honor, fidelity, and the true way of all your loves on earth, and more than that: Death. By the divine paradox, that which ends life, and demands the surrender of all, and yet by the taste (or foretaste) of which alone can what you seek in your earthly relationships (love, faithfulness, joy) be maintained, or take on that complexion of reality, of eternal endurance, which every man's heart desires."
—J.R.R. Tolkien, p. 119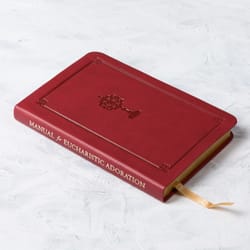 Daily

Verse
"As you do not know how the spirit comes to the bones in the womb of a woman with child, so you do not know the work of God who makes everything." Ecclesiastes 11:5
St. Gertrude the Great
Saint of the Day
St. Gertrude the Great (1256-1302), also known as Gertrude of Helfta, was born on the feast of Epiphany in Thuringia (modern Germany). She was sent to be educated at the Benedictine monastery in Helfta at the age of four or five, possibly as an orphan or as a child dedicated to God by her parents. She proved to be an extremely bright and determined student who became engrossed in her secular studies, but was negligent of her prayer life. She remained in the monastery and made her profession as a nun. At the age of 26 she entered a time of spiritual crisis, after which she began to receive visions of Christ who chastised her for not leaving room for God in her academic pursuits. This caused Gertrude to abandon her secular studies in total devotion to Sacred Scripture and the works of the Church Fathers. These theological studies, along with continued visions and messages from Jesus, became the basis of her work as one of the great writers and mystics of the 13th century. St. Gertrude had a lasting impact on the Church in an age where academic and religious literature was dominated by men, and she is the only female saint to earn the title "The Great." She was one of the early saints who, along with her companion in the monastery, St. Mechtilde of Hackeborn, spread devotion to the Sacred Heart of Jesus. St. Teresa of Avila chose St. Gertrude the Great, the patron saint of nuns, as her model and guide. Her feast day is November 16th.
Find a Devotional for this Saint
Total Consecration to Jesus Through Mary
Day 12
PART ONE: 12 Preliminary Days
Theme: Emptying yourself of the spirit of the world Daily
Prayers: Veni Creator, Ave Maris Stella, Magnificat
Readings: Imitation of Christ
Readings and prayers for Day 12 of 33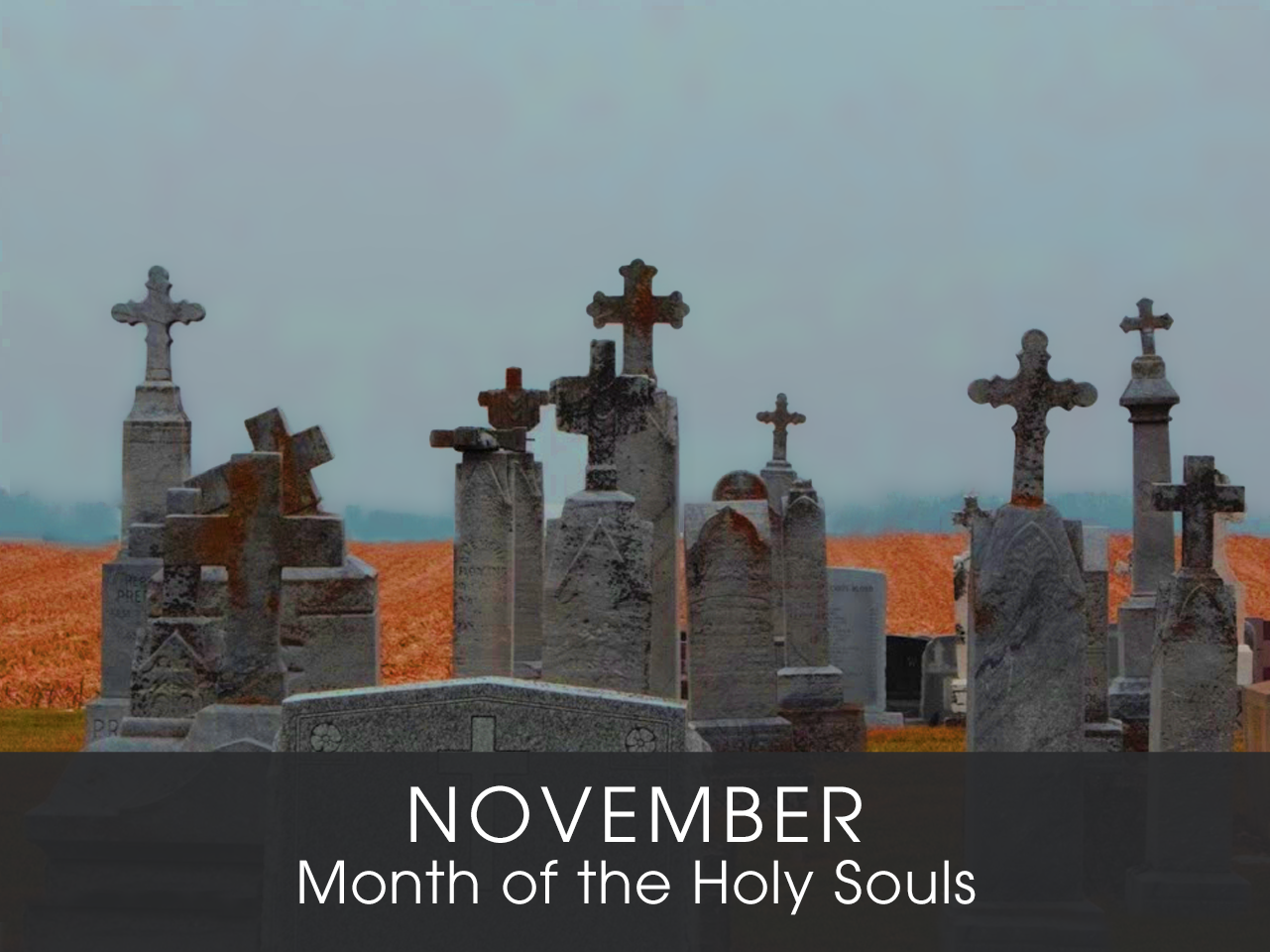 Month of

the Holy Souls
Devotion of the Month
The Catholic Church dedicates the entire month of November to praying in a special way for the Holy Souls in Purgatory. The Holy Souls (also called the Faithful Departed) are members of the Church who await the purification of their souls before joining the saints in heaven for all eternity. Specifically, they are referred to as the Church Suffering (the saints in heaven are the Church Triumphant, and the faithful on earth are the Church Militant).The poor souls in purgatory cannot pray for themselves or do anything to hasten their entrance into heaven, but we can and ought to pray for them as an act of charity. The feast of the Holy Souls is November 2nd.
Find a Devotional or Sacramental
Daily Prayers
Prayer for the Dead
In your hands, O Lord, we humbly entrust our brothers and sisters.
In this life you embraced them with your tender love;
deliver them now from every evil and bid them eternal rest.
The old order has passed away: welcome them into paradise,
where there will be no sorrow, no weeping or pain,
but fullness of peace and joy with your Son and the Holy
Spirit forever and ever. Amen.
Prayer of Spiritual Communion
My Jesus, I believe that You are present in the most Blessed Sacrament. I love You above all things and I desire to receive You into my soul. Since I cannot now receive You sacramentally, come at least spiritually into my heart. I embrace You as if You were already there, and unite myself wholly to You. Never permit me to be separated from You. Amen.
Prayer for the Holy Father
Almighty and everlasting God, have mercy upon Thy servant, Pope Francis, our Supreme Pontiff, and direct him, according to Thy loving kindness, in the way of eternal salvation; that, of Thy gift, he may ever desire that which is pleasing unto Thee and may accomplish it with all his might. Through Christ Our Lord. Amen. Our Father. Hail Mary.